In the other digital scrapbooking tutorial I showed you how to create a layout using Carena's Template, Photoshop Elements and the Daydreaming Collaboration Kit. Today we want to give the layout a little more deepth and add some drop shadows. If you want to have a look at the template tutorial go here.
Digital Scrapbooking Tutorial – Add basic drop shadows to your layouts using Photoshop Elements
Please watch the video first because this step-by-step pictures are just an aid to memory.
 You can increase each image by clicking on it so you can easily see all settings used.
1. Choose one of your elements on the scrapbook page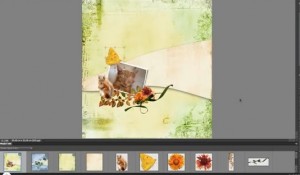 2. With a right click on the element open the style settings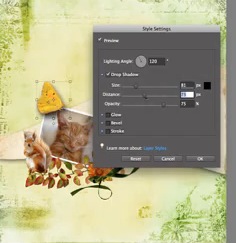 3. Choose an appropriate size for your shadow.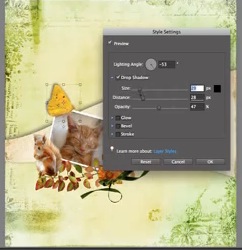 4. Add further shadows to your other elements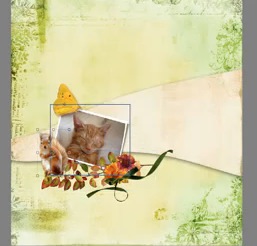 You can find the PDF Document here. Just click on the link and download the Printable to your Computer.