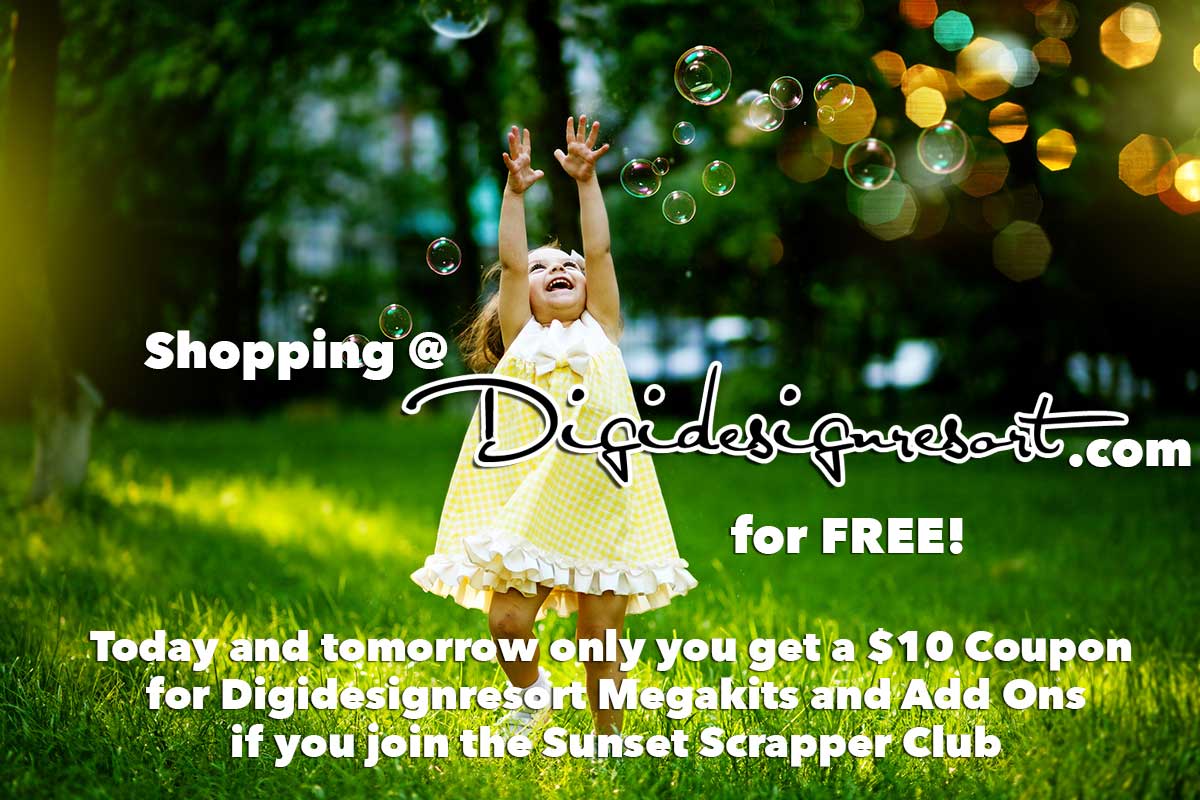 Yessss, I know – this is an absolutely CRAZY offer, especially since the Sunset Scrapper Club just costs $5.95 per month.
But… I want to make it for you AS EASY AS POSSIBLE to get convinced of the lovely digital scrapbooking kits, gorgeous quickpages and awesome ideas we present in the Sunset Scrapper Club. I want you to know that the Sunset Scrapper Club is worth three times and more the money you spend on it every month. And what you get there is absolutely exclusive and NOT available anywhere else….
Oh yes, and before I forget to mention:
You have a FULL 30 DAYS MONEY BACK GUARANTEE
Once you have made your purchase and get access to the Sunset Scrapper Club I email you in no more than 24 hours and send you your coupon (please don't forget there might be a time difference and I might be sleeping when you purchase). You can use the coupon, download ALL content from the Sunset Scrapper Club and you can ask for your money back – no problem.
Learn more about the Sunset Scrapper Club when you click on this button and take advantage of this crazy offer! Just 29th and 30th July! Limited to the first 30 people who sign up!