So we proudly present….

When I first started digital scrapbooking I "just" wanted to create pages for my photo albums. I collected them and after that had them printed. Fun yes, but after viewing the photo books the one or other time we simply put them into the cupboard and got them out when someone came into our home who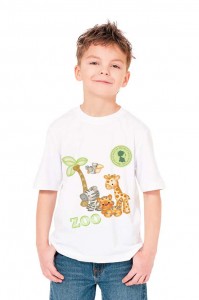 had not seen the photo books yet. To me, that felt not right. I was wondering how I could decorate our home with more photos and include those into the things I use every day. And actually yes, there is much more that you can do with digital scrapbooking kits and so I did. I cut and crafted, I glued and worked hard on getting items into my home which fit perfectly into the style and made it look really unique. Beside that, digital scrapbooking is much cheaper than traditional scrapbooking and I can reuse the items again and again!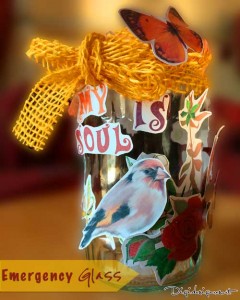 In the Sunset Scrapper Club you will have THE chance to take your digital scrapbooking projects outside your computer. We put together fantastic projects and inspirations for you to not just take your scrapbooking to the next level but also into your home. Digital scrapbooking is SO much more than digital scrapbooking layouts. You can decorate old glasses, your T-Shirts, bags, phone cases, pillows and SO much more. But you can also create beautiful labels, bottle caps or make nice gift bags or graduation/birthday cards. And that is just a small selection of things you can create from your digital scrapbooking kits.
And that is what we will show you in the Sunset Scrapper Club – different projects, step by step. You can use the PDFs we include to print the projects and use them for your creative outlet. You can print each PDF and follow the step by step instructions. Or you just watch the videos – easy-peasy. We will also provide you with the graphic sheets so you can just print them out and use them.
Of course, everything in the Sunset Scrapper Club is exclusively available JUST there.
Create wonderful, inexpensive and unique gifts for your loved ones, make your home special and scrap the day (and night!) away by creating unique designs and clothes. Just your imagination will limit what you can do with the graphics. And with the help of the Sunset Scrapper Club your imagination will never be limited again because it will be your resource for fantastic gifts and home decoration ideas.

Fun projects, shown step by step!

PDF Sheets with the graphics for each project ready to print out

Idea areas with even MORE fun projects!

Fantastic, unique and JUST at the Sunset Scrapper Club available Digital Scrapbooking Kits
Every month we add MORE projects, MORE Project Sheets, MORE ideas and MORE exclusive digital scrapbooking kits and because of this the price of the Sunset Scrapper Club will increase over time.
Here are some Digital Scrapbooking Kits which are exclusively available right now!
If YOU join NOW you can lock YOUR price forever!
Here are a few fun projects:

You can, of course, cancel your membership over your Dashboard in the Sunset Scrapper Club at any time.
Guaranteed
We are SO confident that you will love our Sunset Scrapper Club that we will give you a 30 days money-back-guarantee. If you are not happy, you get every penny back. So really – NO risk for you, try it and create fantastic projects! You can even keep what you downloaded – for your fun!
And YES, here is a Freebie for you!
Just click on the image to download.