Hooked on digital scrapbooking? Well, it's definitely time to get yourself a compact digital camera which stands your scrapbooking needs!
It's hard to imagine surviving digital scrapbooking without arming yourself with one of the essential equipment in this activity. No matter how amateur you are as a photographer a digital camera comes in handy for capturing "once in a lifetime" memories. In that case, it's safe to start with a compact camera or what is commonly called a Point and Shoot.
For that, we've come-up with a list of 10 best compact digital cameras that you can find in the market.
1. Canon Powershot S100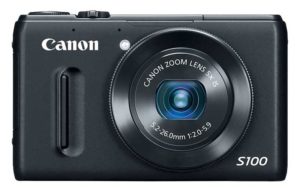 This camera is boosting with greatness as any compact digicam should be. It's most glowing feature is the new Digic 5 image processor capable of capturing 12.1 megapixel images and 1080p High Definition Videos. The Powershot S100 is equipped with professional features such as a fast f/2.0 lens, high ISO range up to ISO 64000, 5x optical zoom, noise reduction and white balance adjustments.
One amazing aspect that this camera has addressed on is the ability to stabilize movements and correct shakes while shooting. This works fitting for non-professional photographers or for those with wobbly hands.
2. Panasonic Lumix DMC-LX5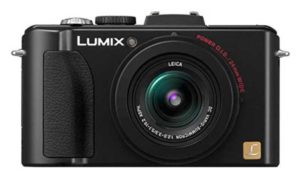 Can be considered the best friend of those partial to Leica and wide-angle lenses. Why did we say so? Because this baby is sporting a 3.8x F2.0 ultra-wide-angle 24mm Leica DC Vario-Summicron lens. It is an efficient camera for producing poster-size outputs albeit it has only 10.1 megapixel capability. Nonetheless, you are ensured to produce professional quality prints and High-Def videos with Lumix LX5.
3. Canon Elph 320 HS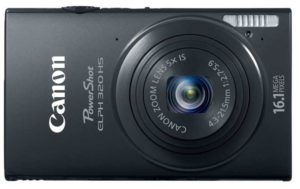 Another entry from Canon, this time the 320 HS stands out among the point and shoot category all because it's got a built-in Wi-Fi. Printing, Sharing and Saving captured images can flawlessly be synced via its wireless transmitters – all in the name of wireless connection.
Aside from Wi-Fi, the Elph 320 HS has 5x optical zoom and a 4x digital zoom. This camera can shoot very clearly with its 16.1 Megapixel lens and state of the art CMOS sensor that has the ability to use up to 32000 ISO. Videos captured will have HD quality of up to 1920 x 1080 at 24 frames per second.
If you love this one – check it out here
4. Nikon Coolpix P310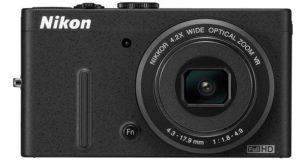 Speaking of 16.1 Megapixel, Nikon will not take that challenge sitting down as it recently introduced its bet for one of the most impressive compact cameras. It uses Nikon's very own NIKKOR Glass Lens with f/1.8 fast aperture. Plus, users can choose from its 19 pre-set modes designed for every possible situation.
5. FujiFilm FinePix 660EXR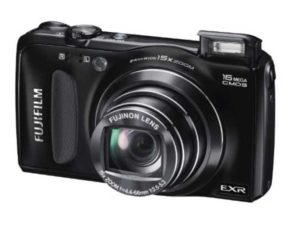 Video recording at its best is what describes the FInePix 660EXR. This camera offers high speed video recording at a whooping speed of 320 frames per second and Stereo Sound recording mode which equates to motion picture or professional quality videos. In addition, daring users will find this camera cool since they can play around the camera's setting in manual mode.
6. Canon PowerShot D20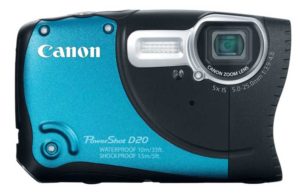 The boss of the adventurous kind – durable, functional and intelligent. Suitable for taking pictures under rugged conditions. Waterproof up to a depth of 33 feet, this is a great camera for underwater photography. The D20 can withstand up to 5 foot drop to the ground and a wide range of extreme weather (from 14 to 104 degrees farenheit).
Take this camera with you if you're going for a swim, mountain climbing, hiking, biking or on any adventure. Extra housing can be purchased separately so you can use the camera to a depth of 130 feet of water.
You find this adventure camera here
7. Vtech Kidizoom Camera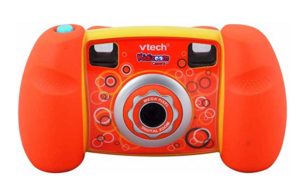 Lest we forget the little ones, we got the Vtech Kidizoom Camera that you can let even your kids use. If you have a child or small brother or sister who share your passion for scrapbooking, it's never too early for them to learn how to use a digital camera. Allow them to take pictures on their own and feed their creativity even more. Kids and the kid in you will enjoy all the fun photo effects like borders, stamps and a whole lot more artsy stuff.
The Vtech Kidizoom has a sap and size that fits for little hands. It also allows video recording. With very limited 1.3 megapixel lens, you just don't expect crisp and vivid images from this camera. But otherwise, it still serves as a useful tool for scrapbooking.
Find this kids snapshot camera here
8. Leica D-Lux 4 Digital Camera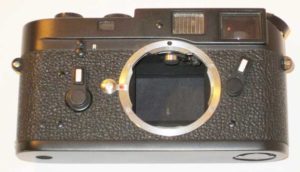 If you're looking at professional results in your images, Leica D-Lux 4 is the camera for you. Recommended for advanced users who understands photography concepts such as aperture, shutter speed, field of depth and light exposure. This camera has expandable features which means there are lots of accessories that can be integrated into it to get into pro mode.
D-Lux 4 may seem like a splurge at $1499, but it's totally worth every cent.
9. Sony Cybershot DSC W690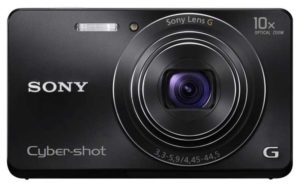 "Exmor R" CMOS sensor is what makes the CyberShot DSC W690 distinct from the rest. The sensor ensures the camera's superior performance even in low-light environment. Do you love taking panoramic shots? Then this camera has a sweep panorama mode up to 360°. Now, isn't that cool?
You can't go wrong with a Sony, find it here
10. iPhone 8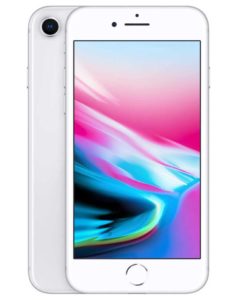 Okay, it's a not a digital camera but this gadget sure can deliver amazing photos you would not expect from a smartphone. With 12 megapixels compared to other cameras, the iPhone is beaming with pride on having new optics which guarantees to produce the best image possible. It has an advanced IR filter to let users see the scene clearly not to mention that it's packed with image signal processor comparable to those used in DSLR cameras. This can be a great camera alternative if you have an iPhone already or if you have a plan to get one in the future.
The iPhone is your snapshot camera – get it here
Basically, for scrapbooking purposes you'll need a camera that is lightweight, economical and easy to operate. Next consideration would be its ability to take decent photos in almost all conditions be it indoor or outdoor or telephoto or macro. Find something that has the right megapixel size for your needs without sacrificing the speed of course. And so on. From the list above, we're sure you'll find something that suits you. Take your pick for your best compact digital camera!