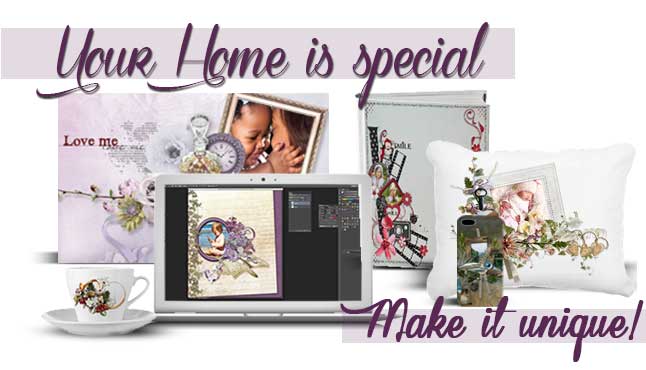 Do you think that digital scrapbooking just means creating layouts on your computer and save them in a folder and nobody, except maybe your Digi-Friends will ever see it?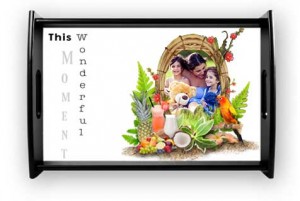 That at least is how I thought about digital scrapbooking. I knew I could create with many digital scrapbooking layouts a nice photo book but I never thought about all the elements and papers as graphics and patterns I can decorate my home with! Yes, maybe I had thought of some nice cards or place mats. But never about what I stumbled upon lately….
With Digital Scrapbooking you can make your Home unique
You can make much more with digital scrapbooking than just cards and photo books. I stumbled over CafePress and was totally blown away when I realized that I actually just have to create an image (with the elements or clusters) and can create whatever I need for my home – from pillows, to canvas to bedclothes – EVERYTHING!
So how do you do that?
I know, this is exciting, since this means you can not just create unique home decor for YOUR home but also make really special gifts for anyone who important to you – but read on, it's well worth!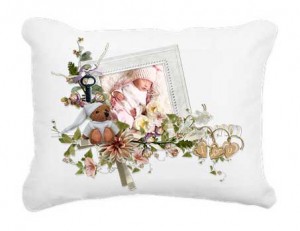 So with each and every digital scrapbooking kit you find at our store you can create these beautiful things. Each kit contains files that allow you to arrange them wether on a background or on a transparent file. Then you choose what you want, e.g. a cup, a pillow or a new iPhone case, and upload your unique file to CafePress. That's it! They print it and ship it to your home. Fast, unique and really special!
Don't forget – the Digital Scrapbooking Kits at Digidesignresort can all be used with each and every graphic editing software just as the free software Gimp. Unlike other special digital scrapbooking software it won't limit you to some projects but you'll be able to do it ALL – as I said from dinner trays over romper suits to your own bags.
Let me show you in detail how I created a Coffee Mug…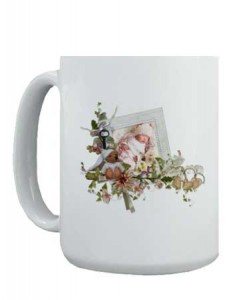 Here is a coffee mug I've created with the Megakit "Natural Feeling". As you can see I've used the same cluster I used for the pillow – you can easily create whole collections, e.g. a set of breakfast dishes with coffee mugs and plates and a fitting table cloth. The limit here is your imagination!
If you want to create a coffee mug, go here to Cafe Press
In the video I show you how easy that is and how you can create a coffee mug yourself:

I hope you enjoyed our tutorial,

PS: Do you like this post? Please share it with your friends and family members. Thank you!