Do you feel overwhelmed by your amount of digital photos?
Sometimes I wonder where I was in 2002 on holiday or how we celebrated my Mum's 50th birthday. While some years ago you'd just go to your cupboard and pull off a photo album, today you go to your computer. At least I do. I have over 10,000 photos from the last 12 years or so on my computer's hard drive and they mean the world to me. Not sure what to do if they would be gone all of a sudden. I mean – these photos pretty much document my life. They stand for the vacations we had, the birthdays we celebrated, the people we met. They show parties, fun and also loved ones who are no longer with us.
Looking at those pictures sometimes makes me wonder how I can preserve these memories forever. Having my photos stored digitally is good – this means I don't need to worry about fading colors or scratches. But sometimes I think digital photos are so well preserved that we hardly look at them.
Our Answer: Digital Scrapbooking
With digital scrapbooking you have the chance to get over this hurdle. You no longer need to get people at your computer to look at the pictures from your last get together. With digital scrapbooking you can create gorgeous layouts and put them into a photo book, on mugs, have your own bed clothes printed and SO much more. Yes, scrapbooking digitally means that you can re-use your elements and items of digital scrapbooking kits and even your photos 100s of times. When your layout doesn't look as you want it to look – no problem, get rid of it and start all over! No money waisted! Beside that, you no longer need to worry when you hand out your precious scrapbooks to your friends and family members that they come back, well, damaged. With digital scrapbooking you can give anyone her own copy of a digital photo album you created.
I did so for my wedding. As you can imagine, my mum and my parents in law were totally happy when they got a copy of our whole wedding – a photo book from a professional photographer would have cost 100s of Dollars but with a self-made  photo book I could just order copies inexpensively on the web. I also did so for a short vacation we did with our friend. Again, these are precious memories we often show our friends and family members.
Scrapbooking digitally does not mean to store more digital files on your computer. Moreover it means that you can show your family and friends your digital scrapbooks and share them by e-mail or on social media. But it also means that you can have real photo books and accessories – again, VERY inexpensively
With digital scrapbooking you can bring your images to life – finally!
Will this new hobby (and I promise this WILL be your new hobby once you tried it!) cost you a fortune?
Heck, NO! Not at all! Here at Digidesignresort you can try digital scrapbooking for free. We provide you with all necessary materials and educational tools. Yes, you read correctly – it is absolutely free and you can have your first digital scrapbook ready in the next hour even if you have NO idea about digital scrapbooking and never used an image editing software!
How?
Easy! Sign up for our newsletter right now (see on bottom or on left side). We will send you all instructions by email. You learn what program you use (free), you learn how to use it (again, free) and you get a fantastic digital scrapbooking kit also for free!
Beside that you also get freebies in our newsletter each week and we show you fantastic projects you can do with digital scrapbooking. I promise, you'll love it!
Sign up for our newsletter and you get this fabulous Digital Scrapbooking Kit delivered
immediately and absolutely free to your inbox.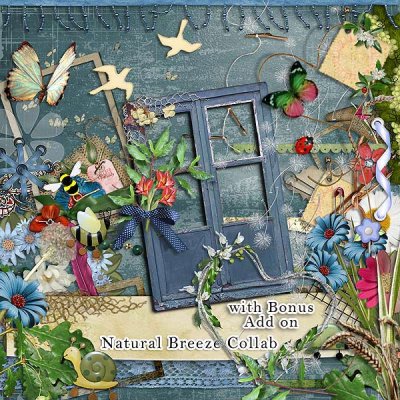 This is great but you want more benefits?
you can try out our quality
you can try out the fun of digital scrapbooking with free digital scrapbooking kits and supplies
you can enjoy your first digital creations
you get even MORE freebies every week!
you get free tips, tricks and tutorials (e.g. how to make digital layouts in different techniques)
you get coupons, specials … and monthly free Megakits with purchase!
See what also YOU can do with this Digital Scrapbooking Kit:
Testimonials
Helen from Ontario, Canada
Thank you so much for your immediate help. I felt totally overwhelmed by all the possibilities but I got quick help from you. Now I can create my first photo book! Thank you! It will be a precious present for my kids this Christmas!
Gloria from Ashville, Ohio
I didn't think digital scrapbooking would be so easy. I was afraid of the graphic program but thanks to your free starter pack I could figure it all out. Now I turned from a so-so paper scrapper into an addicted digital scrapper!
Start preserving your memories today!

Sign up for our newsletter and receive the free digital scrapbooking kit "Natural Breeze" instantly.
Enter your Name and Email below!MerkenMerken

MerkenMerken
MerkenMerken