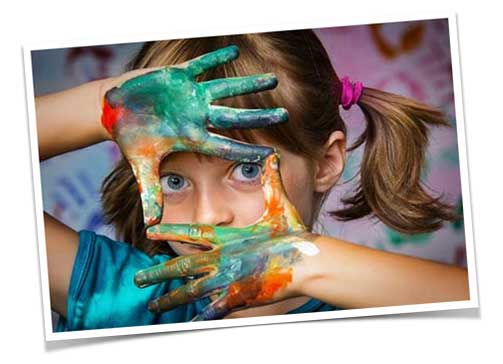 I started Digital Scrapbooking in 2006. I first created some digital scrapbooking layouts but quickly felt that I wanted to create digital scrapbooking kits I needed for my own creations. Beside that, I wanted to sell them as a designer! Looking back, I know the goal was ambitious especially since I didn't even know about Photoshop or any other image editing program well enough to realize that. But – what could be better than working out of the comfort of your home and doing something you love?
Right, not much. So I started. I spent hours on Google searching for instructions and even more hours in Photoshop learning about styles, blending modes, layers, filters and so much more. I can tell you that I was proud when I finally finished my first kit. It was a vintage kit in red and rose. I made it! I followed through and I learned TONS. And really, collecting all the information was not easy.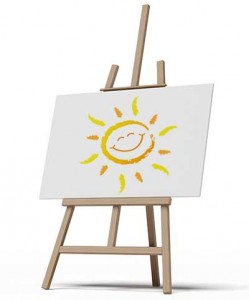 It took me a few years of more experience until I fulfilled myself another dream: As a former teacher, I put together a digital scrapbooking class where others could learn how to create their own digital scrapbooking kits.
And until today teaching scrappers to become GREAT designers is SO MUCH FUN! It is wonderful to see each and every designer grow from a passionate beginner to an extraordinary professional and also help them through difficult times where they might want to give up. I love to push my students forward, I love to help them to become even better and sell more.
Do you want to become a Digital Scrapbooking Designer?
In 2009 when I created the Safari Lounge Designer Classes for Digital Scrapbooking Enthusiasts I knew one thing:
I wanted to make that for you as easy as possible. Eliminate the struggle to find information, eliminate the struggle to discover each technique on your own and eliminate the problem to learn Photoshop or another image editing program first. I wanted you to jump right in, develop your techniques while discovering your skills. I want you to see small successes and move forward quickly.
My goal was to make you comfortable with creating digital scrapbooking elements, digital scrapbooking papers, finding your store and marketing your products. Many of the graduates of the Safari Lounge Designer Classes finally even became a digital scrapbooking designer here at Digidesignresort. And yes, that is what I want – I want enthusiastic people who do not stop learning when the class is finished but keep going, learn more and improve their skills.
So the Safari Lounge Designer Classes become exactly that: An ongoing course for designers who do not just want to learn to design but also present and market their products. Additionally you are challenged each and every month to become BETTER, do things DIFFERENT and find NEW ways to market yourself.
Even if you are already a designer – this is for YOU when you
want to increase your sales
become more professional
market your products better
…and finally work full-time from the comfort of your home!
What are the Safari Lounge Designer Classes?
The Safari Lounge Designer Classes are a self-paced course with lots of great written tutorials as well as video tutorials where you learn how to create your own digital scrapbooking kits, present them and market them. Of course, we do that to make you able to finally sell your kits in a store of your choice.  The classes might be self-paced but you are not alone. You have all time on earth to go through the tutorials and contact us whenever you feel you need help or stumble over a question you cannot answer. That is what we are here for.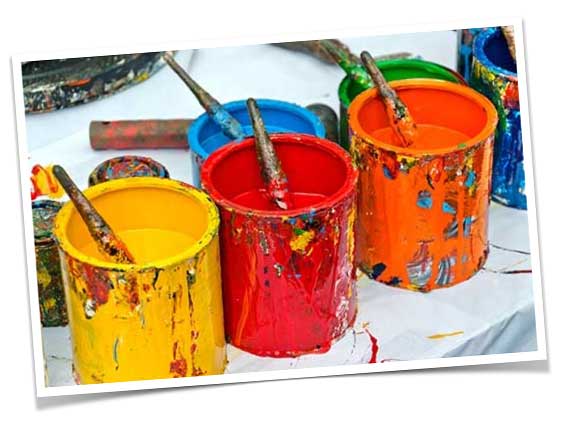 The Curriculum
Your Business Foundation
We will start out with creating a business foundation for you. Designing and earning money with it, is unfortunately, not just about creating a Digital Scrapbooking Kit but also about marketing your products. And that means not just advertising but also presenting yourself as a professional. I show you step by step how to create a place you can call home and present your products. Of course, you can skip that for now if you want to start designing first.
Choose your Designer Name and Logo
Create a Blog and use a real Domain
Create a Blog Header
Create a Blog Background
Modify your Blog with Widgets
What to write about? Content creation for your Website
Install Google Analytics
Set up a Newsletter
Create your Terms of Use
About Copyright
Designing with Gimp
The goal is to give you as less hurdles as possible. Designing with Gimp means that you do not need to invest any money in software or anything but just start creating. While many other programs use Adobe Photoshop I use Gimp, so no upfront investment for you! And you learn all and everything you need, step-by-step, from scratch. Even if you have never used Gimp, I'll show you how to handle this fantastic piece of free image editing software.
Creating Papers
Saving Digital Scrapbooking Papers
Textured Papers Using Seamless Tiles
Creating Polka Dot Papers
Cloud Filter Paper
Creating Pattern Papers
Creating Striped Papers
Creating Crumbled Papers
Creating Quickpages
Creating a Grunge Overlay
Creating Elements
Extractions
Create a Button
Color B/W Elements
Creating Paper Clips
Creating Staples
Creating Tabs
Making Grunge Brushes
Dodge and Burn Elements
Creating Ribbons
Creating Tags
Create Glass Overlays
Create Brushed Metal
Creating Corkboard
Diamond Metal
Creating Eyelets
Creating Frames
Creating Chains
Engraving
Create a Tape
Create a Bead
Create a Sticker
Marketing Videos
Your Packaging
Your Product Description
Why selling in more stores does not equal more money
Why it is essential to show what you can do with your kit (create layouts, hybrids, etc.)
Using Facebook
set up a Facebook Page
set up an image
set up your logo on FB
content for your FB page
load videos/images
add your newsletter
like and find pages in your niche
comment on postings
planning regular posts with Hootsuite
Creative Content on your Blog/Website
Gallery Plugin to showcase your product
Why it is boring to "just" post kit, layout and freebie
Why you should participate in Blogtrains
Linkbuilding (Spreading the word about your designs)
Using Pinterest
Using Twitter
set up profile
set up logo
set up description
Meet your customers where they are
Host a Challenge or participate in a Blog Train – Marketing which lasts forever
The tutorials listed above are included in the Safari Lounge Designer Classes but as a member, every month you get MORE!
As a member of the Safari Lounge Designer Classes you get more material as long as you are a member.
Every month we release:
1. A highest quality Commercial Use Product you can use to create your own designs (it's exclusive for Safari Lounge Members so you have UNIQUE material!)
2. A tutorial about how to use this Commercial Use Product. We will create a tutorial where you can see the product in action and get new ideas and inspiration for its use.
3. We will release new design tutorials every month!
4. Don't forget – you'll have unlimited support from a professional designer

YES, there IS a HUGE Bonus Section in the Safari Lounge Designer Classes, of course 😀 The bonuses will blow your mind away and you'll love them! They are of course ALL HIGHEST quality, absolutely UNIQUE and available NOWHERE but in the Safari Lounge Designer Classes. This means that you'll get even MORE unique material for your designs. But that is not all!
Here is what others say about the Safari Lounge Designer Classes:
I can follow the Tutorials easily!
"I've always dreamed about learning skills, great skills from experimented people, and here at the DigiDesign Resort Safari  Lounge you get knowledge from designers who share their own practice teaching you how to get the best from your software . You watch the video really clear as a step-by-step easy to follow and understand : I am not an english native speaker and I can follow each tutorial very easily!

What is really great is that you can learn everytime you have free time and go back to the video whenever you want! After you think you are ready, you can practice and do your homework…really cool!"  – Ben, France
Today Ben designs as BenthaiCreations and has his own store here at Digidesignresort!
The perfect Place to increase your Knowledge!
The Safari Lounge is the perfect place to increase your knowledge about designing. I'm usually a person who loves to learn by myself, but when I watched the videos and the tips around scrapbooking here at DDR, I discover that many times I used the looooong way to get a specific result! – Silke, Brasil
Today Silke designs as Papierstudio Silke and has her own store here at Digidesignresort!
I am now a Designer and loving it
I fell in love with Digital Scrapbooking as soon as I found it on the web.  From then on I wanted to be a Designer and make beautiful kits like the ones I saw in Digidesignresort.  The problem was, where  to begin?  How do you make those beautiful papers and elements?  What do you have to do to become a designer?  I joined the Safari Lounge and found all the answers there.  It was brilliant, everything I needed to know was there.  From how to find free programmes and setting up your CT team to how to make those beautiful papers and elements and everything in between.  I am now a Designer and loving it. Thank you Monja. – Pat, South Africa
Today Pat designs as Yours&Mine and has her own store together with her daughter here at Digidesignresort!
If I miss something I can easily go back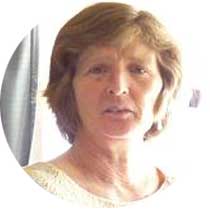 Hi my name is Sue (aka DownUnderScraps), for those who would like to know what I think of the new Safari Lounde Classes for learning designing, here it is… I am so glad I joined because I am learning heaps of new stuff and also enjoying the classes. The videos are also great because they really explain things and if you miss something you can restart or pause them when and as often as you need so you can follow the instructions. I am enjoying learning how to use Gimp as I have only used Photoshop and Photoshop Elements.
I am also very appreciative of ALL the help and support I have been receiving from Monja, thank you so much for this new adventure and for all your help 🙂 – Sue, Australia
Sue Designs as DownUnderScraps, have a look at her store!
Increase Your Knowledge and more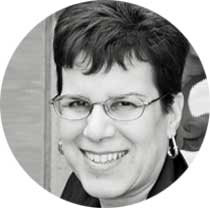 I have been a designer for several years, here at DDR, and must admit struggling at it. I decided to sign up and take the classes here, and this was the best thing I could have done. The easy to follow tutorials, helped me realize the reasons why I was struggling, and what I can do to change this. It has helped me to now create a proper marketing plan to start my business off on the right foot. Also helped me with my organization of files and how I was doing some things the LONG way, instead of a quicker and easier way.  As a result of these great tutorials, I have decided to revamp my overall business plan with the sound advice that was given here. So, whether  you're a seasoned designer, or one who desires to be one, these classes are definitely for you.
Julie designs as JuliEnrique Designs, check out her store!

And YES, all that is available for JUST $14.99 per month! You can, of course, cancel your subscription at any time. But hurry – this super offer won't last long! Lock your price now and it won't ever increase for you!
Guaranteed
We are SO confident that our designer classes will meet your needs and help you to design not just your digital scrapbooking kits but a better life and a fantastic business that we will give you a 30 days money-back-guarantee. If you are not happy, you get every penny back. So really – NO risk for you, try it and become the best designer you can be!
Excited? We JUST launched the NEW Digidesignresort Designer Classes
This program is life changing! Join now and become an incredible designer working from the comfort of your home, making GREAT money and enjoying the life with your family!

Remember, joining now will lock this incredible LOW price for you FOREVER
Not sure yet? Wanna test us or hear from us regularly?
Sign up for our Designer newsletter and we'll send you GREAT tutorials, infos and tipps EVERY week!
The designer newsletter is, of course, FREE, no obligation to join the designer classes, this is just for your freebie fun and to hear about exciting designer news!
That's your Gift!
Available NOWHERE but here, free to create your own products for sale.
To claim it, just go to the Safari Lounge Blog and sign up for the newsletter there, directly on the homepage