September is my Wild Life Month! One day I found some lovely pics from Africa and I thought it would be nice to draw some monkeys and elephants and that's what I did :-). The result is a sticker pack you can use for your Bullet Journal and Scrapbook as well as many other creative projects.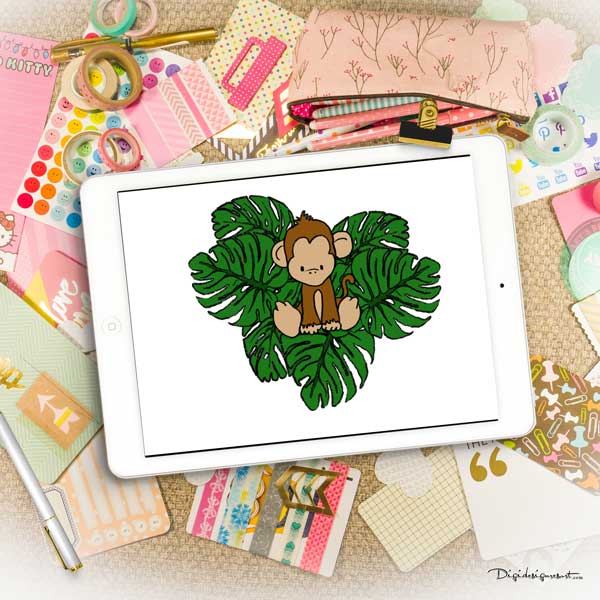 You can use this cute guy for your digital planning, scrapbooking layouts and/or just print it out as a sticker with your Silhouette Cameo* or any other plotter.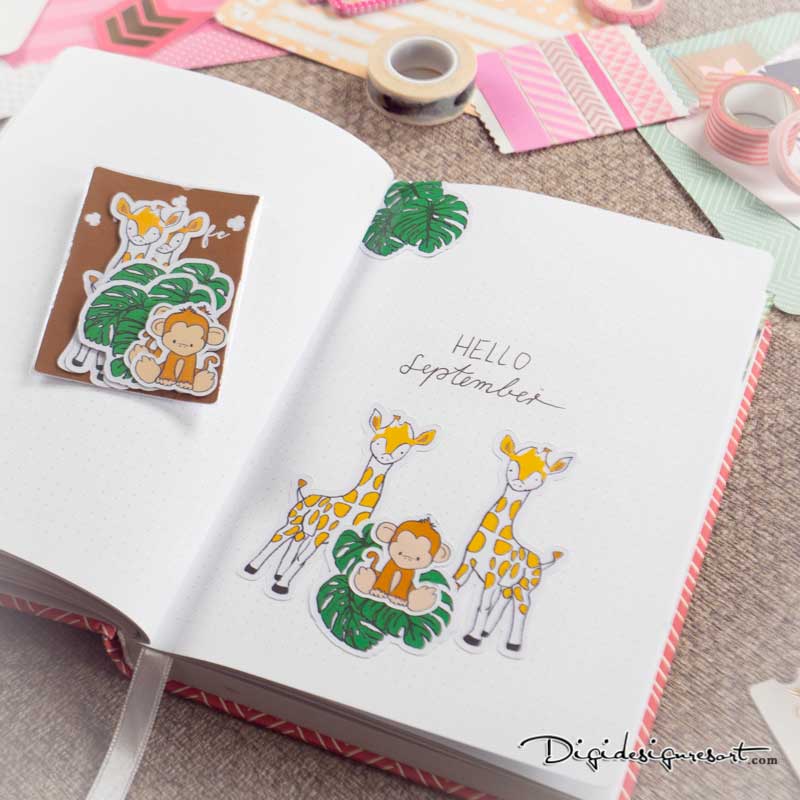 All Links with * are Affiliate Links which will give us a small commission if you purchase through one of this links. This is at no disadvantage for you and won't cost you anything further.
Want this Freebie?
Sign up for our Newsletter and you get a link to all Freebies at Digidesignresort!