I grabbed my new stamps and created a paper for you. If you are interested how this is created – from stamping to digitalizing it, watch our video, I show you exactly, step by step how you can create a paper and get it into your computer – to use it for your scrapbooking. In any case, you can print this paper, color it and create something absolutely unique for your own digital scrapbooking designs. It's fun because it's not just a paper you grab and use for your designs (you can also edit it in Photoshop of course and e.g. add some gradients etc. to color it) but you can make it really your own by printing and coloring it with your watercolors or felt tips.
Click on the Image to download the Freebie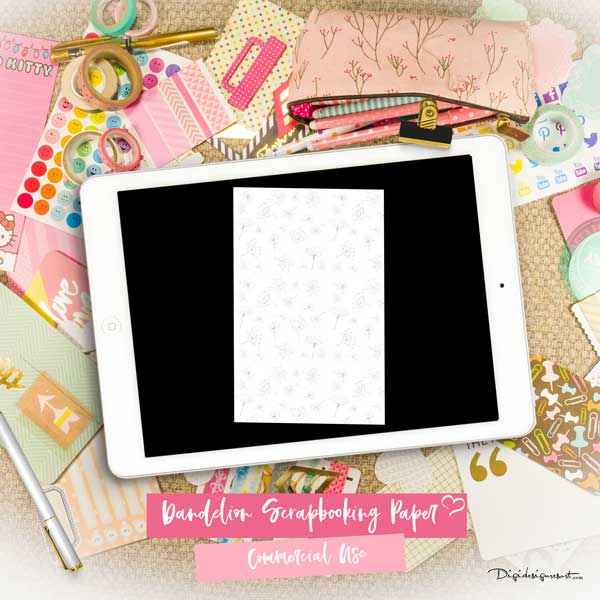 The Scrapbooking Paper comes as a JPG File you can print and use as your own. You can find the material I've used here:
All links marked with (*) are Affiliate Links. If you decide to purchase something over such a link it will support our channel and helps to deliver more great videos but is at no cost to you. Thank you!