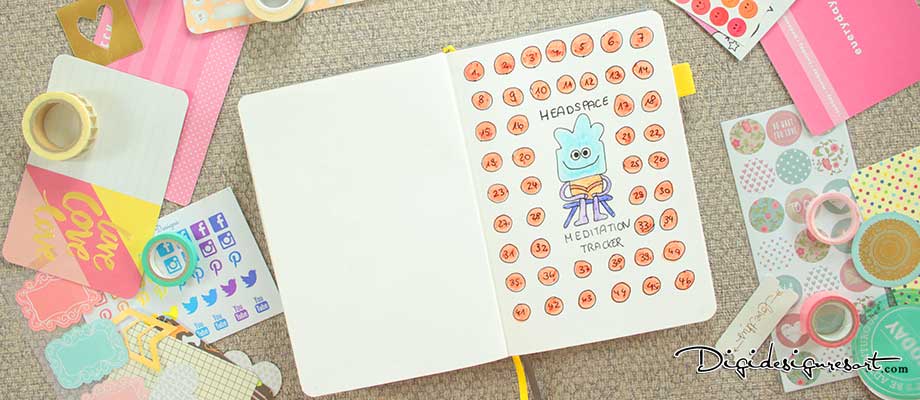 If you are a newsletter subscriber you have most probably heard me talking about the renovation which is going on here at Digidesignresort. And well, I know it's also not easy for you as our friends who come around here. Actually it's pretty hard, this might be not working and that also not – well, I can tell you, we do our VERY best! I'm working really hard to get all the pieces together again and come back to you as someone new!
And to do that I can tell you it's more than necessary to stay healthy. Really, all the upcoming problems can be a really pain in the b***. If you've ever build a house or renovated something you know if something can go wrong it does LOL. In the end I guess I'll laugh about all this but right now…. well… Sometimes I just need a bit time for myself. That's why I decided to get back on Headspace (super great meditation App where you can start a course for free!) and I'm doing that now for about 3 weeks. I can tell you, I feel much better, more on track, more productive and calmer inside.
To keep doing it I put a meditation tracker in my Bullet Journal and here is where you come in :-). I recorded a video so you can draw it yourself. And, beside that, you can also just grab the printable, add it to your Bullet Journal and use it as your very own meditation tracker.
I hope you enjoy my little gift! Let me know in the comments if you like it, ok? If so, please don't forget to
subscribe to our YouTube Channel
!
You can find the freebie here (you need to subscribe to the newsletter to grab this one and many more):