I finally made Meditation my daily habit! It took me some time but finally I can say that I meditate regularly. And last but not least I do it because I can color the days I did meditation in my Bullet Journal. I know, that's a strange reason but I'm afraid it's true – you much more stick to it if you have a tracker. And this Meditation Tracker is for you to download, enjoy!
Click on the Image to download the Freebie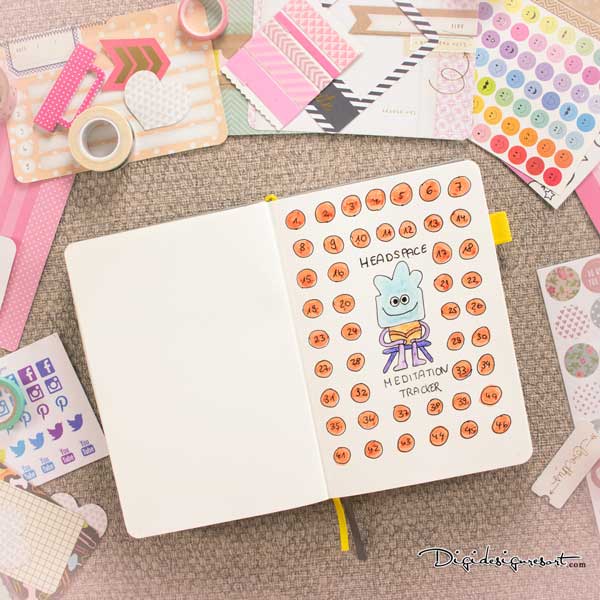 You can simply print out the PDF File in the size of your planner and enjoy the Meditation Tracker. Or you can use it for your Digital Planner. This requires an iPad Pro* and the Apple Pencil*.
Find our Digital Planner in our Etsy Store here:

All Links with * are Affiliate Links which will give us a small commission if you purchase through one of this links. This is at no disadvantage for you and won't cost you anything further.