If you are anything like me, you need a To Do list for your day or you are lost! For this purpose I've designed a To Do List for your Bullet Journal, in 4 different colours and 3 different sizes (A4, A5 and US Letter Size).
Click on the image to download the Freebie!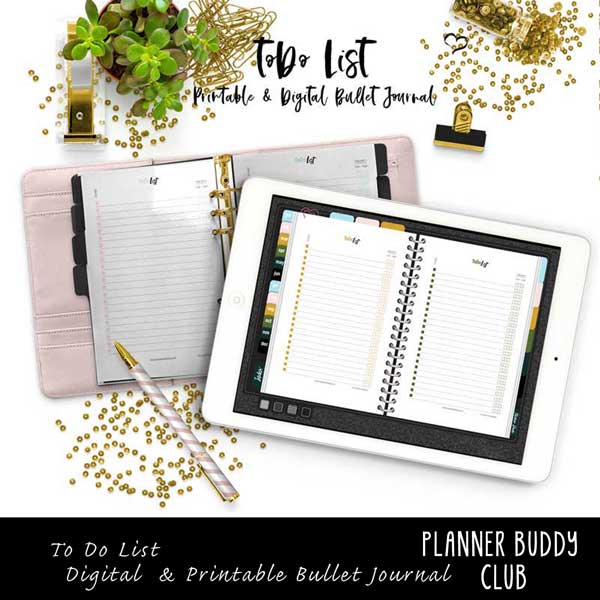 You can simply print out the PDF File in the size of your planner and enjoy the To Do List. Or you can use it for your Digital Planner. This requires an iPad Pro* and the Apple Pencil*.
Find our Digital Planner in our Etsy Store here: