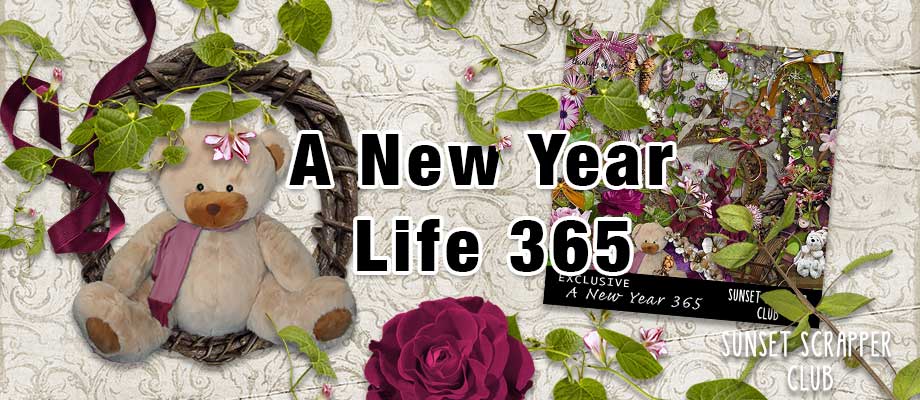 January is the month where we renew our spirits. We set goals, we start planning for the year ahead. And, yeah, somehow we are also much more optimistic that we can reach our goals, aren't we? That's why this months' kit we added to the Sunset Scrapper Club is about that – renewing, resetting yourself and finally start that one thing you have longed for – with the help of scrapbooking!
Maybe you always wanted to digg deep into digital scrapbooking but hesitated because of these image editing programs? That's what we are here for. It's not that hard and we show you why not. We show you step by step in our tutorials how you can master not just digital scrapbooking layout but creating all that other beautiful stuff – from lunch box cards for your little one to Bingo Cards for a fun family afternoon.
And believe me, there is SO much more you can do… You just need to start somewhere.
A new Year – Life 365
I love this digital scrapbooking kit just alone because of its colours. Yes, they are a bit springy but still not that much. They set the tone for the year to come and the flowers and leaves give some freshness.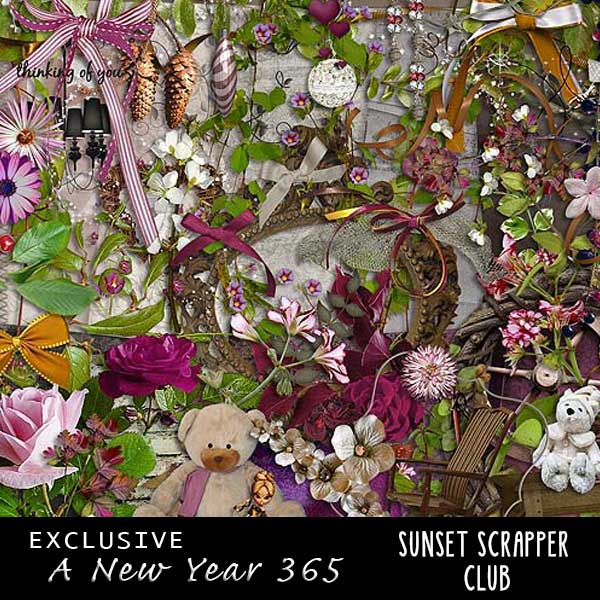 Do you know that there is a TON of more stuff in the Sunset Scrapper Club? There are about 36 Digital Scrapbooking Megakits (speaking of January '18, we add more each month!), lots and lots of Quick Pages, Tutorials and courses about how to use an image editing program (for free).
This digital scrapbooking kit contains various digital supplies:
115 digital scrapbooking elements
42 12×12 digital scrapbooking papers
12×12 digital scrapbooking Words Word art –  24  in each language: English, Dutch, French, German, Portugese, Spanish
12 Month Tags
Wanna join us right now?
Wanna have some fun? Then come and join the Sunset Scrapper Club! You won't believe how fun and rewarding it is to get new digital scrapbooking kits, great tutorials, and more cool stuff every month. See you in the club!

Don't forget: You cancel at any time. Basically you can just join for one month, download over 3 years of content (digital scrapbooking kits!) and unsubscribe. No obligations. You can always unsubscribe over your Profile, at any time!
MerkenMerken