Still can't believe it's already 2018? It's not too late to start planning for your 2018 goals. Getting your goals and dreams come to life is such a big challenge but you can get by with a Vision Board in tow during your journey. It helps you with Goal Setting.
Having doubts about one's future is a normal reaction for most people. In fact, those who are accustomed to the "come what may" attitude find it difficult to believe that their dreams and aspirations depend on their faith rather than fate. Visualizing that dream coming true will actually fast track and inspire you as it sets your mind into the goal.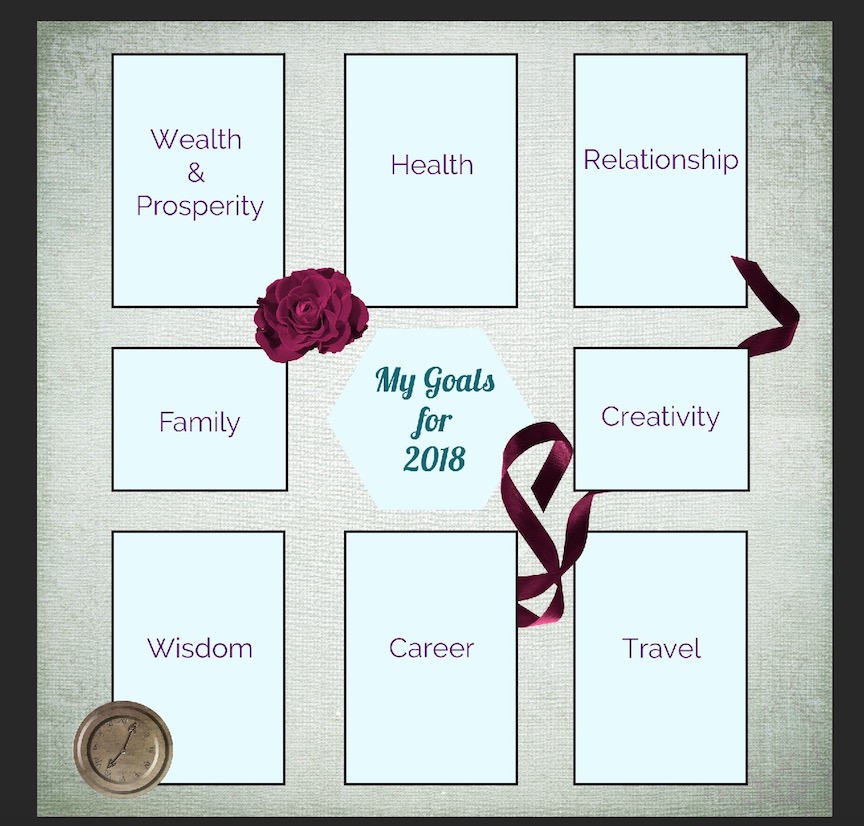 Oprah Winfrey once said "Create the highest grandest vision possible for your life, because you become what you believe." If you still do not know, Oprah is a firm believer of visualization and law of attraction*. Having a vision board will give you a clear idea of what your future holds. To be able to help you imagine how your life would be, those photos or images of your desires will constantly remind you of what you want to happen and let you do actions to achieve them. For these images, you can cut, print and even draw pictures to show things that would inspire you more. This also gives you the mindset to focus on your purpose. Even with the presence of hiccups or setbacks, you can easily get back on track by merely looking at your vision board.
As you attract positivity, the more you move forward towards self realization. Because once you have identified your focus areas, there is already a conscious effort that pulls you back to develop and improve these aspects of your goals. By allowing yourself to be immersed on your visions, the more excited and interested you become of your future success.
No matter how big or complex your goals are, your vision board will give you the sense of resilience and perseverance to get things done on time and grab every opportunity that comes your way. When you have those reminders of how you'll eventually reap the fruits of your labor, you're most likely to better commit to make things happen.
As the days progress and you see you are able to accomplish these goals one by one, you'll be motivated to move on and aim for the greater targets. Every time a goal is reached or realized, don't forget to celebrate by marking them off your vision board until all of your goals have been covered.
So start making your vision board now and see how it would help you get to the future you want!