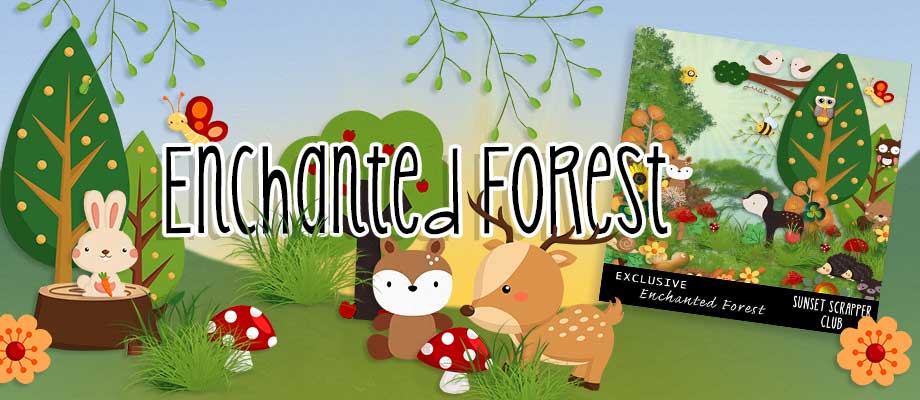 Fall time is… well, what? Time to walk in the woods, to discover the animals which get ready for the winter season and to find some mushrooms. It's really a nice time of the year, I love all the colors the trees have now and I just discovered that you can do some really lovely things with our digital scrapbooking kit "Enchanted Forest". So here you go, it's in the Sunset Scrapper Club this month.
Enchanted Forest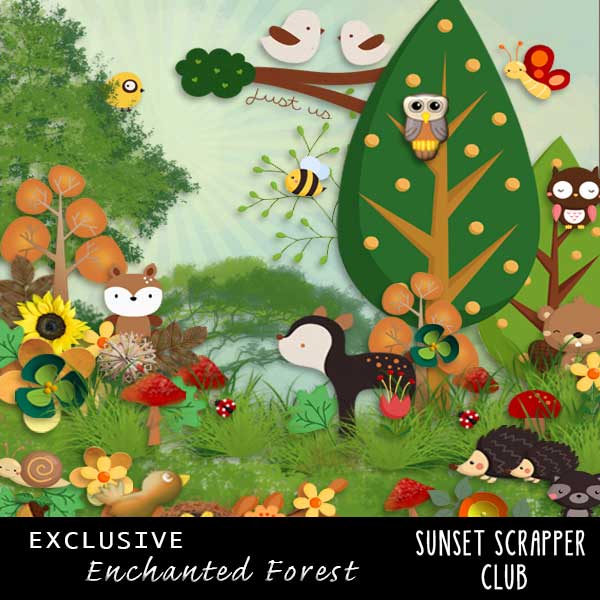 This digital scrapbooking kit contains various digital supplies:
61 digital scrapbooking elements
18  12×12 digital scrapbooking papers
Wanna join us right now?
Wanna have some fun? Then come join the Sunset Scrapper Club! You won't believe how fun and rewarding it is to get new digital scrapbooking kits, great tutorials, and more cool stuff every month. See you in the club!


Don't forget: You cancel at any time. Basically you can just join for one month, download over 2 years of content (digital scrapbooking kits!) and unsubscribe. No obligations. You can always unsubscribe over your Paypal Profile.