You probably haven't given much thought to the way you use your printer. Printing is the kind of thing you learned far back in the days when computers were fairly new to you and then take anything without a fuzz. No matter what age or level of expertise you are at, getting the perfect printer for your school, office or hobby makes all the difference. So have a look at the best printers for 2017.
Finding the perfect printer can save you time, energy and money.  Here is a list of our best printers for 2017 to look for: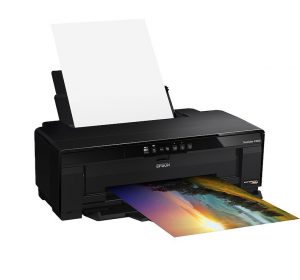 Been a loyal Stylus Pro printer? This model is something to consider if you're used to Epson's Stylus Pro R2000 as this is actually the former's direct successor in this series. Aside from its impressive capability of printing 13" wide format, those who have tried P400 generally agreed that this baby produces excellent images as well as texts. Another plus factor for this printer is its ability to print from paper rolls. Also, if you're looking for a wireless printer via Wi-Fi, this will definitely impress you with an average of less than 3 minutes of waiting when printing a full 8 inches by 11 inches photo.
2. Canon MX492 All-In-One Multifunction Printer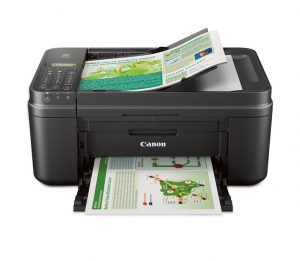 Tagged as a True All in One printer, the MX492 can Print, Copy, Scan and Fax. Great for homes or even offices, this model needs only two cartridges so replacement of inks would not be much of a hassle even for newbies.
Being petite doesn't mean this printer lacks amazing features. It can air print which means you can do wireless printing anytime you need it. You can also use the free Canon Print App to print anything from your mobile device. The printer can hold up to 20 sheets in its feeder. There is also an option to use big cartridges in case you have to print a lot, this also goes for those who do not want to replace ink cartridges as often.
3. Canon MG5720 Wireless All-In-One Printer with Scanner and Copier
The PIXMA MG5720 is a low-priced all in one printer but with a professional look and functions. This Wireless Inkjet All-In-One printer offers more than convenience and ease of use. The MG5720 yields colorful and vivid, borderless photos not to mention that it prints impressive documents as well.
Main features include wireless connectivity which allows users to print on air and easily access printer through mobile devices. Additionally, the device has an automatic on fetaure that enables printing on the fly. Two-sided printing is easy to do as well as Full HD Movie clips print outs. Newbies can easily set-up the wifi feature and also replace inks without any need of technical experience.
Over-all, the PIXMA MG5720 is a great successor to last year's pixma printer we vouched for.
4. Samsung Electronics Xpress SL-C430W/XAA Wireless Color Printer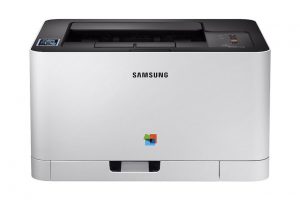 Those who are looking for speed when it comes to printing, the C430W is loaded with a 400 MHz processor and 64 MB memory that allows it to print up to almost 20 pages in a minute. With its Wi-Fi connectivity enabled NFC-enabled function, you can print wirelessly using any mobile device device at your fingertips. What's more, its Smart CMS (Smart Color Management System) can drastically enhance the quality of mobile printing with an automatic image adjustment function which eliminates white gaps.
For quick printer installation, Samsung has SPSI (Samsung Printer S/W Installer) that automatically detects the Operating System you have on your computer. This makes installation pretty easy without the need for any installation disk. There is also an Eco Mode function where at the push of a button, you can print multiple pages on a sheet of paper.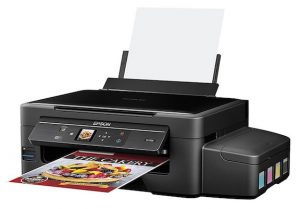 A novel idea from Epson, the Ecotank ET-2550 offers wireless printing as well as cartridge-free printing. This printer has refillable ink tanks with high volume capacity that allows up to over 6000 pages with its bundled inks that you get upon purchase. That means over 20 sets of ink cartridges savings.
Being a multi-function printer, the ET-2550 can print, scan and copy. Aside from practicality, this printer is also capable of air printing. That's convenience without much expense.
6. HP OfficeJet 3830 Wireless All-in-One Photo Printer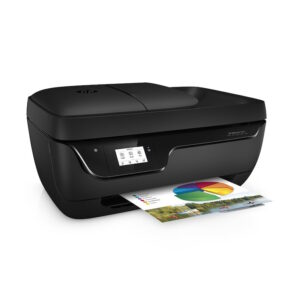 The HP OfficeJet 3830 can be cosidered fast enough for a photo printer. You can expect this printer to produce excellent-quality prints, with colorful and excellent details. Unlike other photo printers, it can print economically without sacrificing the quality of its output. It's a worthy replacement for your existing printing in case you are looking for a new one.
All your devices can access the printer so there is ease of use whenever you need to print, send fax and copy. Aside from its compact built, you can also count on it if you need a quiet printer.
7. Brother Printer MFC-L8850CDW Wireless Color Laser Printer with Scanner, Copier and Fax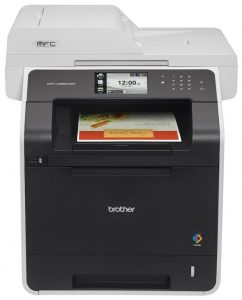 When you are looking for high quality color printing, the Brother MFC-L8850CDW Wireless Color Laser Printer with Scanner, Copier and Fax is your ultimate printing partner. Though a bit more pricey than the ink based printers, this color laser printer has a two-sided printing, copying, scanning and faxing option. Aside from that, this printer has an optional 500 sheet capacity paper tray that has the capability of flexible paper handling.
The toners for the MFC-L8850CDW are considered high yielding where you don't need to replace supplies as often. New cartridges can produce about 4000 pages in black and 3,500 for color. What we like about the MFC-L8850CDW is the security feature called Secure Function Lock which users can set page counts and pre-program a maximum yield per user or group. That's very clever if you would like to be in control of your printing cost.
Scouting for a printer before actually buying is good on many levels. As a final tip, don't forget to check and double check your computer's compatibility before buying a printer or any gadget for that matter. You can also read reviews and see how each features will actually benefit you. And of course, ultimately, when choosing a printer, look for something that promises more value for your money.
Are you looking for more printer recommendations? The best printers of 2016 and 2018 are here as well.
Happy printing and have a colorful 2017!
MerkenMerken