Summer time is a wonderful thing. Are you ready to celebrate summer? Get in the spirit by preparing goodies and sweets that you can serve or bring for the endless tea parties during this season! To make your tea party more special, why not make your own cupcake liner like this one?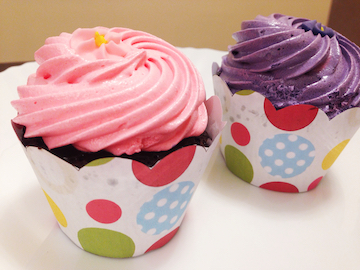 We've got this super easy tutorial for creating personalised cupcake liner that you can put over a regular one. But first, you got to download this special template we've made to make sure they fit properly (the recommended height for the liner should be 2.97 inches). In some instances, you might have to adjust the size to fit your cupcake.
Once you've got the template, open the file in GIMP.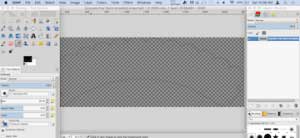 Then, choose a lively paper background like this one that we got from digidesignresort Fly Little Butterfly collection.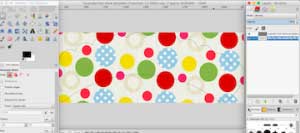 Now, select the template layer. On the toolbar, get the fuzzy select tool then click on the paper background.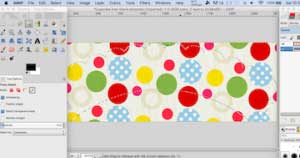 This time make the paper background layer active. Right click on the layer and select "Add Layer Mask"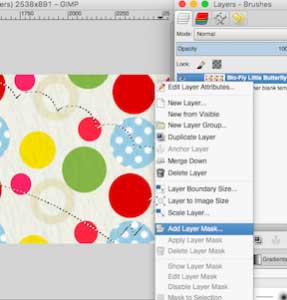 On the pop-up window, hit the "Selection" button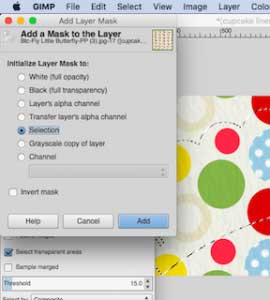 And there goes your new custom-made cute cupcake liner!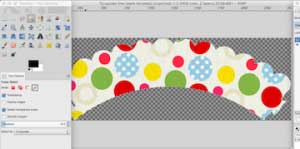 Print the cupcake liner on a regular paper or you can use a hard board whichever you like. Cut out the image.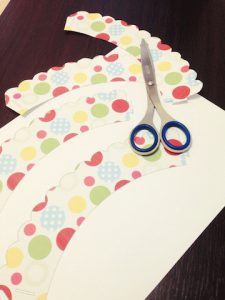 Assemble the liner.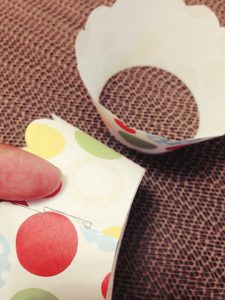 Here's to a summery cupcake tea party!