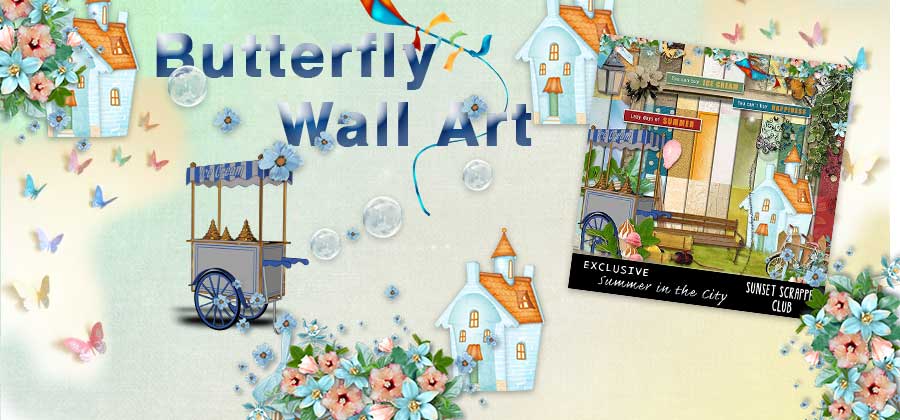 Summer is finally here and you may be thinking of going out to catch some butterflies. Who doesn't like butterflies, right? But as with any other insects, they don't need to be taken away from their habitat, otherwise they won't survive. In that case, you can settle for some 3D butterfly wall art to give you the feel of summer and butterflies at home.
Good thing we have this clever alternative to the real butterflies. All you need is a paper and a nice image of a butterfly. Or just use our free printable when you sign up for the Newsletter! We got ours from Summer in the City by Digidesignresort.
Summer Butterfly Wall Art (Free Printable)
First, open any background paper of your choice in GIMP.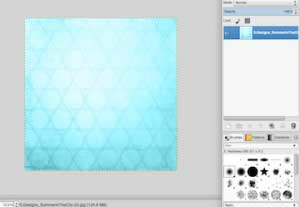 Now, open as Layers the butterfly image you've picked. Here's a wonderful butterfly from the Summer in the City Kit.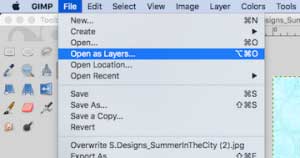 If you think the butterfly is not big or small enough to your liking. Simply re-size with the Scale Layer Tool.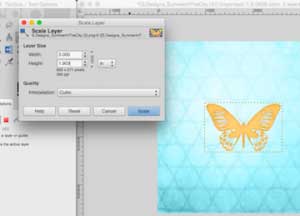 Once you've got the right size, on the Layers panel, right click on the butterfly layer and then Duplicate Layer. We need several butterflies to complete the wall art.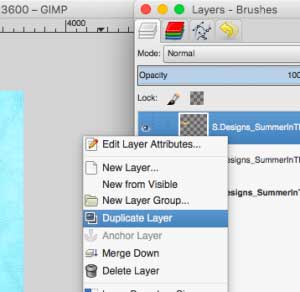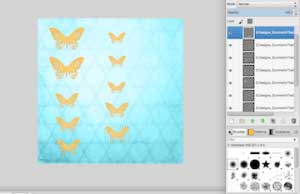 After completing your butterflies, we will change the colours of each butterfly for more dramatic effect. Go to one of the butterfly layer. Go to Tools > Color Tools > Color Balance. Don't forget to select the Highlights radio button.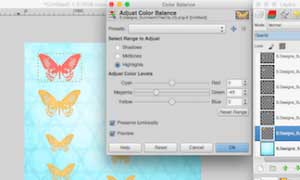 Simply move the Color levels as if you're mixing the colours. Click ok when you're done and repeat the same to each butterfly layer that you'd like to change the color.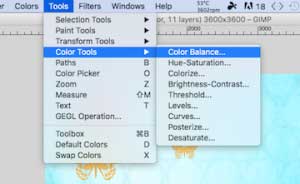 Here's what we've come up with: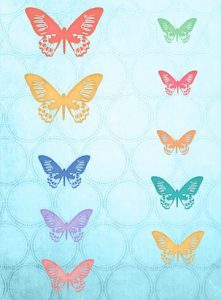 Print the layout and cut out each butterfly.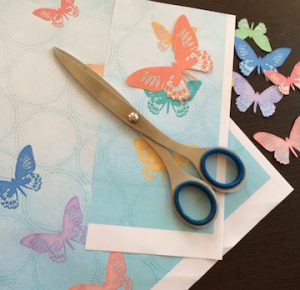 Fold the butterfly on the centre and put double sided tape on the reverse side.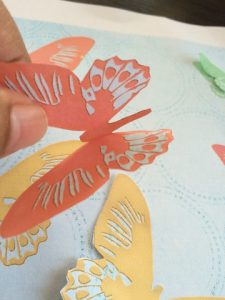 Attach and arrange the butterflies to your wall like what we did: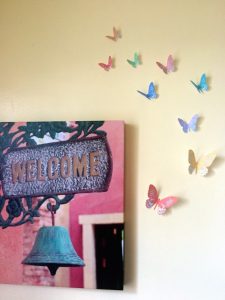 Lovely!
Want the free printable Summer Butterfly Wall Art?
Sign up for our newsletter (free)!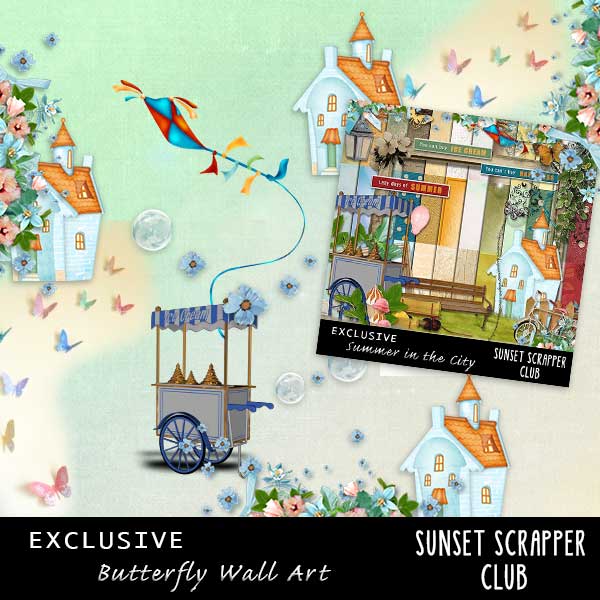 Summer in the City
This tutorial has been created with the Digital Scrapbooking Kit Summer in the City. You can find it in the Sunset Scrapper Club