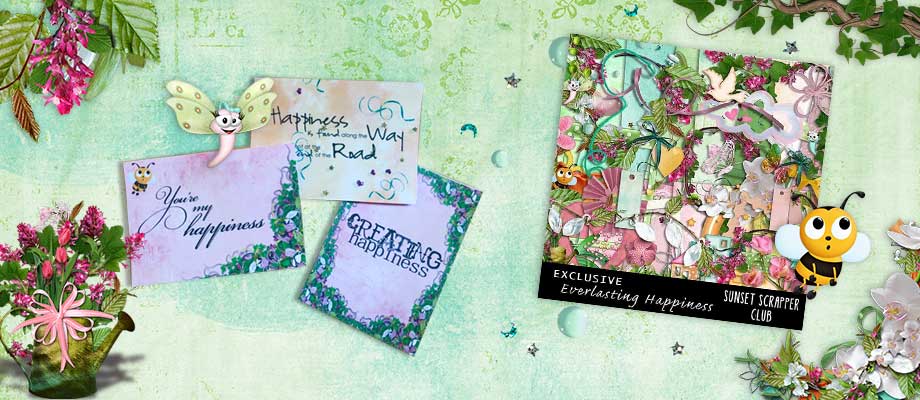 This month the Sunset Scrapper Club has not just the Digital Scrapbooking Kit "Everlasting Happiness" ready for you to download but also a beautiful set of Lunch Box Cards. They are called Lunch Box Cards but of course you can use them for many more occasions and imagine the smile on the face of your loved one when she opens the lunch box and has a sweet little note inside.
Everlasting Happiness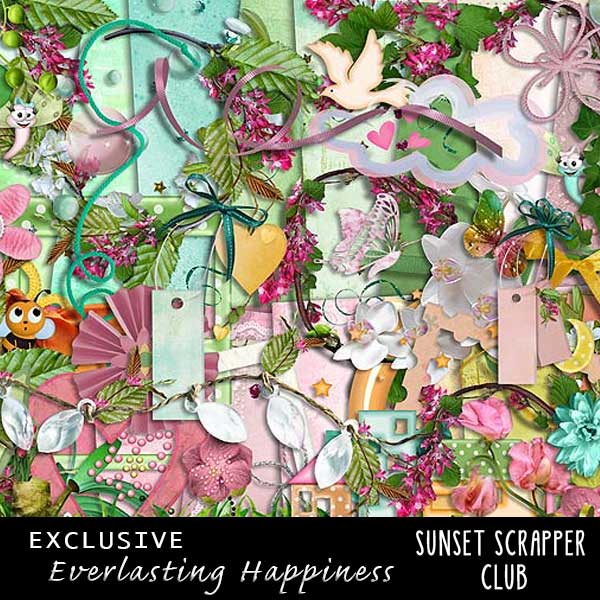 The Digital Scrapbooking Kit contains 
83  digital scrapbooking elements
37  12×12 digital scrapbooking papers
8  12×12 digital scrapbooking Word Art
The Kit Everlasting Happiness is HUGE and you can, of course, make many many more printables from it. But the sheet, wether ready for you to print or a tutorial to make it yourself, will be ready for you. There is a sheet with 16 different Lunch Box Cards or Quote Cards ready for you to download.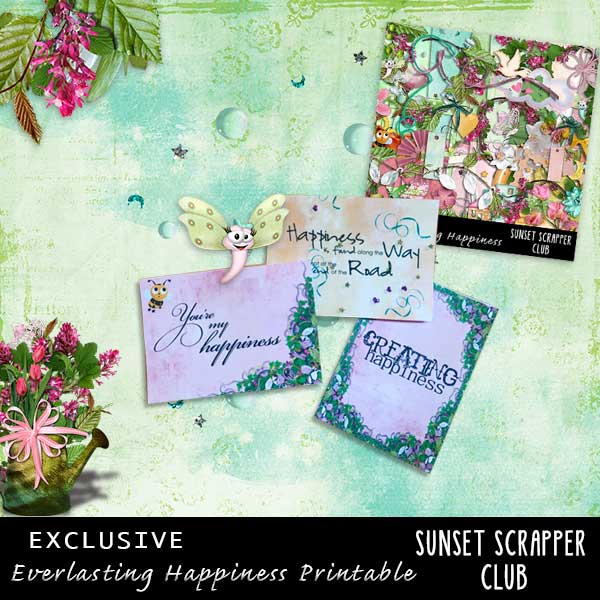 Freebie
And just because this digital scrapbooking kit is so beautiful, here is a freebie for you to download: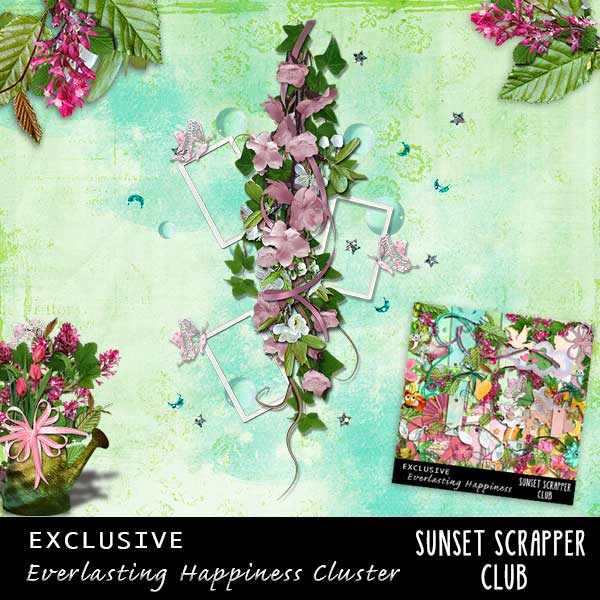 Wanna join us right now?
Wanna have some fun? Then come join the Sunset Scrapper Club! You won't believe how fun and rewarding it is to get new digital scrapbooking kits, great tutorials, and more cool stuff every month. See you in the club!