While any kind of printer is a worthy companion of every digital scrapbook fan, we understand that you are constantly on the lookout for something that will have you plunge back to the hard copy arena where you get to print as may scrapbook pages as you would. We all know that the printer market is crowded with different brands, models and features. While it's tempting to buy every time a new player comes along, it is best to check and see first before spending your bucks for your scrapbooks. As the first quarter of 2016 ends, we are giving you a piece of our minds as to the Best Printer for Scrapbooking 2016 just to provide a little heads up on what's in and popular for consumers.
1. HP Envy 4520 e-All-In-One Printer (printer with setup inks + XL hp ink)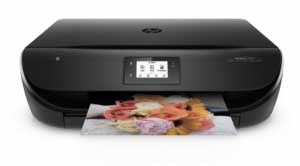 Say goodbye to your big and bulky all in one printer with Envy 4500. HP has streamlined the usually oversized multi-function printer and brought a more compact version of a printer of its kind. Though not necessarily too slim as people would have expected of it, the ease and painless experience when setting up Envy 4500 to your home or office will set you free from all the heaviness that you've came up against with your past printers. Aside from good quality outputs, you got to enjoy the convenience of wi-fi printing and operate over the air.
HP Envy 4520 is perfect for home-printing and comes with a set of inks. Check it out here
2. Canon PIXMA MX922 Wireless Office All-In-One Printer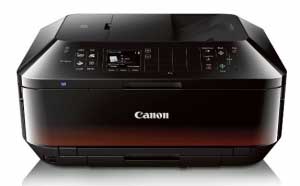 The Canon PIXMA MX922 Wireless Office All-In-One Printer inherited its style and usability from the classic PIXMA Printers series but has upgraded in terms of its ability to print heavy card stock. This is such a great feature especially for scrapbook lovers who are so much fond of making invitations, greeting cards and other cutesy stuff. The printer has a built-in Auto Duplex printing capability that instantly prints on both sides of the page without having the need to turn the paper manually. Moreover, Canon has done some awesome work in enabling wireless connectivity to boost its basic features as well as Google Cloud Printing mode.
You can find the Canon Pixma MX922 here
3. Epson WorkForce WF-2630 Four-in-One for the Small Printer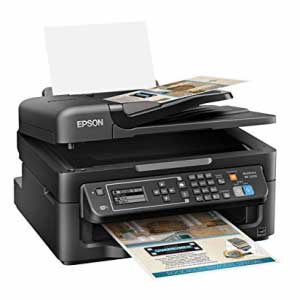 Epson made a radical new step for their WorkForce line-up. The WorkForce WF-2630 Four-in-One is such a bold move to come up with a Small Printer so the unit can easily fit into a your home or office space. What's more, users can control and navigate printing with its 5.6cm LCD screen. It's no surprise that although this printer model came out in the market just recently, there have been good reviews coming out about WF-2630. Roughly around £100.00 there is much prospect of being a favourite entry level player in the market for Epson WorkForce WF-2630.
You can find the Epson WorkForce WF-2630 here
4.Oki Data 62446701 C610n Digital Color Printer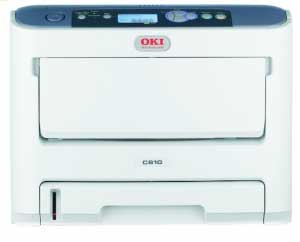 If you're looking for value for money and leaning towards heavy duty or high volume printing, Oki Data 62446701 C610n Digital Color Printer might just be the answer to your need. An original Japanese technology and manufactured in Japan, this urban printer is designed for the printing jungle by OKI. This printer is a great asset to a scrapbook fan who constantly prints. On top of that, users can produce low-cost paper labels for packages, envelopes, file folders, discs, banners, and more. Although OKI printers are known to be pricey, you can be sure that you are getting outstanding print quality with a lower cost per page in the long run – perfect for a business oriented scrapbooking hobbyist.
5.UP! Mini 3D Printer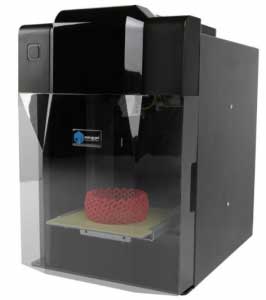 UP! Mini 3D Printer is one for the books. This mini 3D printer is practically a small printer with all the great novelty that comes with a regular printer. With an impressive 3D functionality, the printout produced takes a more detailed image and captures the actual dimension and look. Even newbies in 3D printing will not have a hard time configuring and setting-up this printer. All you have to do is hit the print button and let the software do all the hard work for you. Since this is a mini printer, expect a compact sized printer with a weight of about 10kg.
You can find the 3D Printer here
6. Samsung SL-C467W Multifunctional Colour Laser Printer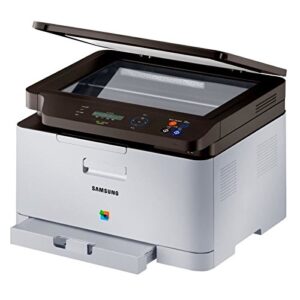 It was not actually a surprise to see the Samsung SL-C467 land a slot in our list for the best printer this 2016. What is actually surprising is just how awesome it delivers every promise of vibrant and quality output. It's biggest advantage according to the reviews is how economical the printer is when it comes to toner usage which seems to last longer than expected of it. With a speed of 18 pages per minute, the printer stands out from its competitor in terms of power and memory. It supports WPS, Wi-Fi Direct, NFC and USB connectivity.
Check out Samsung SL-C467 here
7. Epson ColorWorks C7500 Label Printer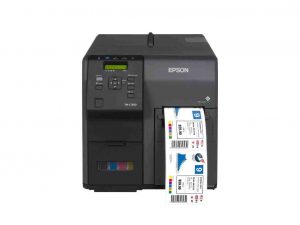 Every scrapbooker would know that printing labels is one of the toughest task to master. Well, look no further as Epson has ColorWorks C7500 Label Printer to make your print job a breeze. It's very easy for the ColorWorks C7500 to come up with exceptional print quality at a faster speed compared to regular printers out there. Being versatile as it was conpectualized, this printer is capable of printing roll-fed or fan-fold media, including plain paper, fine paper, PET film and synthetic. Aside from having a maximum print width of 104mm, it also accommodates up to 0.19 mm thickness.
See more about Epson ColorWorks C7500 here
8. HP DeskJet 3630 All-in-One Printer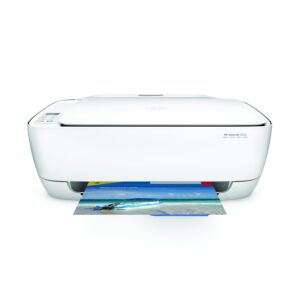 For the budget conscious scrapbooker, HP DeskJet 3630 All-in-One Printer is the ultimate printer in terms of price and function. This printer simply covers all printing needs in all ease and simplicity. Don't underestimate this low-priced printer as it is capable of creating borderless photos and wireless printing. It also has a quiet mode feature to keep printing as silent as possible.
You can find  HP DeskJet 3630 All-in-One Printer here
9. HP D3Q16B#A81 PageWide Pro 452dw Printer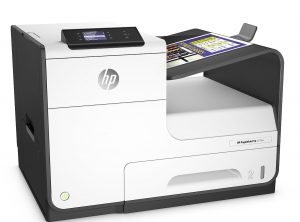 As this printer's info states, it is not inkjet and it is not laser either. PageWide Pro 452dw was launched in March this year and has promised both ultimate value as well as speed. Expect long lasting cartridges and fast output for as fast as 55 words per minute, claiming to be the fastest among its class. This can be very helpful especially for scrapbookers who use printed materials for events and occasions. What we find interesting about PageWide series is how it was designed to use less energy without sacrificing speed.
Know more about HP PageWide Pro 452dw here
10. Brother DCP-9020CDW Multifunction Colour Laser Wireless Printer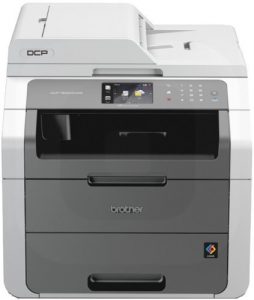 One of the most recommended printer for home or small office use. Sleeky and stylish in spite of being a multifunction printer, it is capable of handling 250 sheets of paper in one go. At its maximum speed of 18 pages per minute, users can save time while waiting for the printout. Have an effortless mobile connectivity using any Apple iOS, Android, Windows Phone or Blackberry device.
You can find Brother DCP-9020CDW Multifunction Colour Laser Wireless Printer  here
With the new breed of printers sprouting every so often, it is important to choose a printer that won't hurt your energy or your budget, choose from the 10 printers we've mentioned which one will most probably treat you right.
If you are looking for newer models you can find the best printers for scrapbookers for 2017 and 2018 here.
This page contains affiliate links which allow us to earn a small commission if you purchase through our link. However, this is at no cost for you and of course doesn't influence our opinion on the presented products.
MerkenMerken