The warmth of summer ushers in a period of fresh start. With the heat wave slowing down your pace, it's easy to sink into your couch sipping cold drinks and do nothing but stare at the sky. Well, there's nothing wrong with a mellow day at home, after all, it's summer time. But you'll feel better if you keep yourself productive while relaxing.
Here are 5 Audiobooks You should listen to in Summer that can make your dog days both enjoyable and worthwhile.
1. The Summer Before the War: A Novel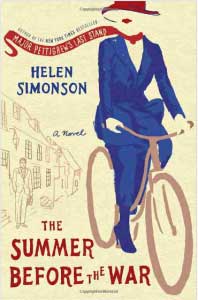 Do you dig Downton Abbey or The Tudors, how about Game of Thrones? If royalty themed stories fascinate you, you'll certainly enjoy The Summer Before the War: A Novel. From seasoned novelist Helen Simonson, the story tackles a love that took place during World War I in a small English town of Rye located east of Sussex. With the war looming around Europe, the characters are tested as to how they cope with the struggles and pain of uncertainty, chaos and thirst for peace. It's like seeing and feeling how it was to live in England during the Edwardian era.
You can see The Summer Before the War: A Novel here
2. Lab Girl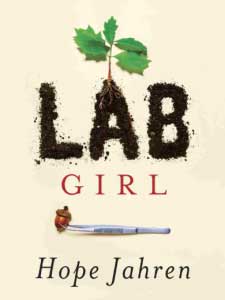 Who would have thought that a geobiologist can be an inspiration for other women? Hope Jahren makes another seemingly unattractive personality like a science geek turn into a beautiful woman. Growing up with a father who spent most of his time in a lab, our Lab Girl as expected became fascinated with soils, plants and flowers as well. Her own life is the master teaching plan that she wholeheartedly shares to the readers, uncovering the thoughts, struggles and happiness that goes beyond what happens inside a laboratory.
Read more about the Lab Girl here
3.  The More of Less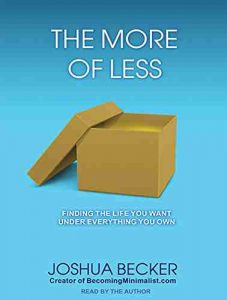 Summer is the perfect time to start a new goal or learn a new skill. What better way to improve your life than decluttering. From Joshua Becker, an advocate on minimalism, learn the ropes of the approach to minimalism and simplicity from an expert. Starting with limiting your consumption, you'll find helpful techniques as you are guided with step by step instructions on living well within the minimal means. You'll be able to identify and use different tools and materials for different uses and purpose to keep your possessions limited. Beginning with benefits of keeping your personal stuffs, soon you'll be enjoying a happier and simpler home.
Learn more The More of Less here
4. Work Clean: The life-changing power of mise-en-place to organize your life, work, and mind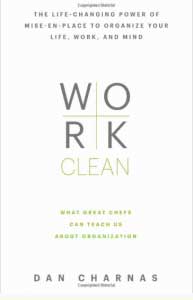 Wonder if a great chef can be a good life coach? Culinary expert Dan Charmas teaches us how to organise our life beyond the kitchen. Applying tradition kitchen principles to every day lives, coined as mise-en-place?a French culinary term that means "putting in place". Focussing on the 10 major principles such as: (1) planning is prime; (2) arranging spaces and perfecting movements; (3) cleaning as you go; (4) making first moves; (5) finishing actions; (6) slowing down to speed up; (7) call and callback; (8) open ears and eyes; (9) inspect and correct; (10) total utilization, you should end up not just a good chef but a successful person as a whole.
Have a look at Work Clean: The life-changing power of mise-en-place to organize your life, work, and mind here
5. The Girl from Summer Hill: A Summer Hill Novel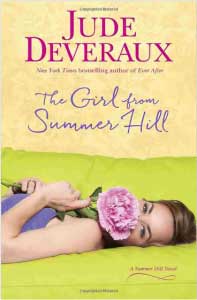 As fresh as a daisy in summer, here comes a book from jude Deveraux titled The Girl from Summer Hill: A Summer Hill Novel. Written in the style of Jane Austen's Pride and Prejudice, this romantic novel will keep your heart afloat the whole summer. Be inspired with that feel good aura in this modern story with an old style of romance touch set in Summer Hill, Virginia. We won't be disclosing much about the setting to keep the romance more exciting for you.
Read more on The Girl from Summer Hill: A Summer Hill Novel here
Summer is still a time to look forward to take extraordinary adventures and set new goals. But before that, it's the time to relax and renew.