I know, I know. January is a tough month if we are talking about weather. But still, there is something in the air. Everything is new. You feel like you can start fresh in the new year. That's why for this month we have a kit for you called "Blowing in the Wind" with beautiful natural colors. It can be used for many occasions. And yes, for you it's in the Sunset Scrapper Club!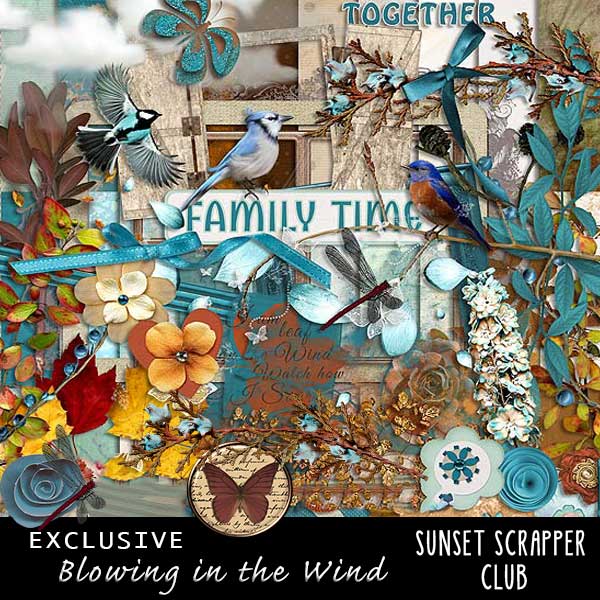 Blowing in the Wind Butterflies
And here is a tutorial we have in the Sunset Scrapper Club for this beautiful kit. Of course there is much more you can do with it!
Wanna join us right now?
Wanna have some fun? Then come join the Sunset Scrapper Club! You won't believe how fun and rewarding it is to get new digital scrapbooking kits, great tutorials, and more cool stuff every month. See you in the club!


Don't forget: You cancel at any time. Basically you can just join for one month, download over 2 years of content (digital scrapbooking kits!) and unsubscribe. No obligations. You can always unsubscribe over your Paypal Profile.