Last month was for the girls, so it's the boys' turn this month! We offer you the It's a Boys World kit exclusive for Sunset Scrapper Club members! The digital papers and elements it features all scream "Boy's Rule!". Definitely a great kit to use when creating digital scrapbooks for your dad, husband, brother, or grandpa.
It's a Boy's World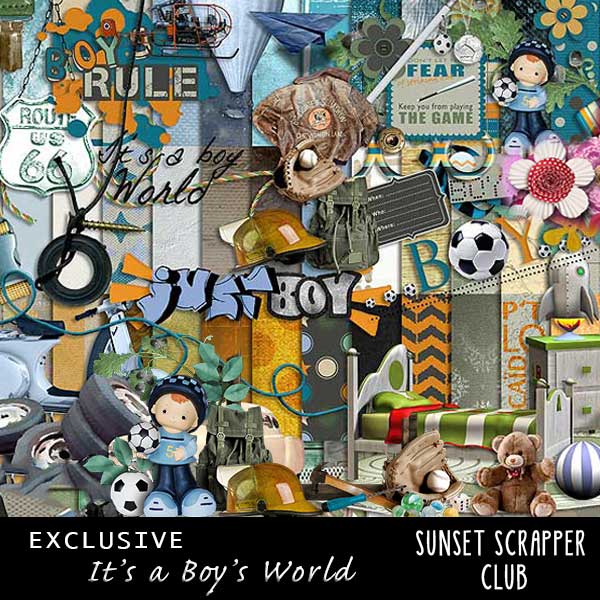 It's a Boy's World Woven Bookmarks
Who says handmade crafts are just for girls? With the help of the It's a Boy's World kit, you can easily make cool presents like these woven bookmarks.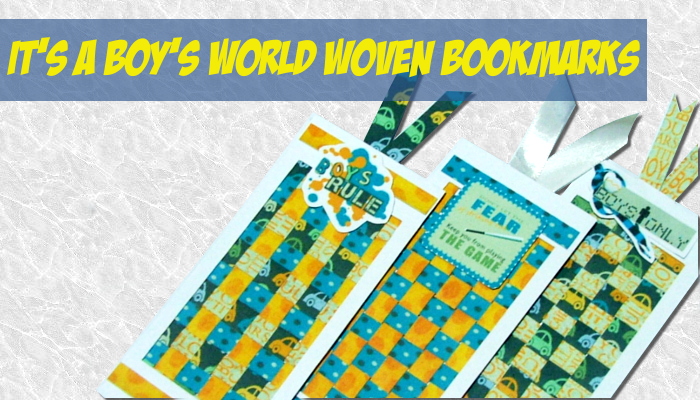 Wanna join us right now?
Wanna have some fun? Then come join the Sunset Scrapper Club! You won't believe how fun and rewarding it is to get new digital scrapbooking kits, great tutorials, and more cool stuff every month. See you in the club!


Don't forget: You cancel at any time. Basically you can just join for one month, download over 2 years of content (digital scrapbooking kits!) and unsubscribe. No obligations. You can always unsubscribe over your Paypal Profile.