Pink, flowers, ribbons, and everything nice! Welcome to the world of girls! If you love anything girly, the It's a Girl's World digital scrapbooking kit from Digidesignresort is a must-have in your collection. Now, you'll see why it so much fun to be a girl!
It's a Girl's World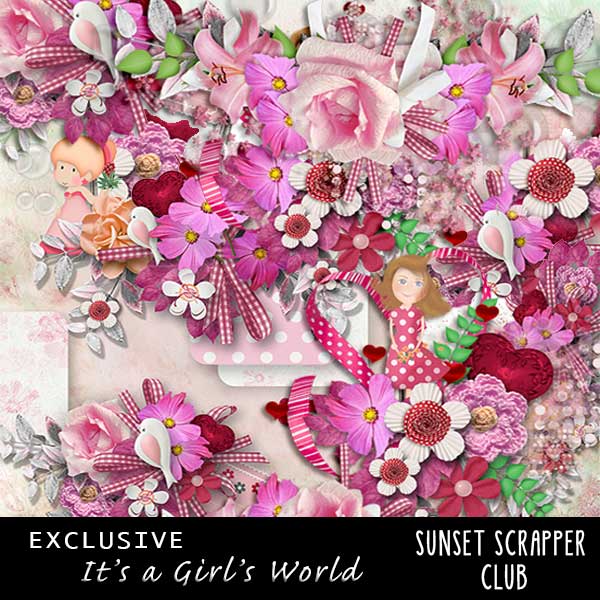 It's a Girl's World Tissue Tube Bunnies
Looking for a craft that little girls would enjoy? Have fun with the It's a Girl's World Tissue Tube Bunnies without having to go through difficult crafting steps. Not only do you get to create adorable pink bunnies, you also help recycle tissue tubes in the process.
Wanna join us right now?
Wanna have some fun? Then come join the Sunset Scrapper Club! You won't believe how fun and rewarding it is to get new digital scrapbooking kits, great tutorials, and more cool stuff every month. See you in the club!


Don't forget: You cancel at any time. Basically you can just join for one month, download over 2 years of content (digital scrapbooking kits!) and unsubscribe. No obligations. You can always unsubscribe over your Paypal Profile.