Think you can't turn your digital scrapbook into an art gallery? Well, bringing the museum aesthetic style into your scrapbook layout can be pretty challenging but it's certainly not impossible. We've come up with a simple trick to put together a couple (or more) of your favourite photos into a single scrapbook layout that you can print out or share digitally to your friends and love ones. This is what we call a scrapbook collage.
If you've got plenty of photos that you'd like to present in one go, this collage in GIMP is definitely for you! all you need to do is grab some papers, elements and of course, photos. Open GIMP in your computer and set the size of the canvass you would like to work on.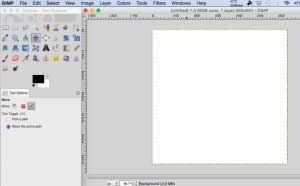 Choose any paper and use it as your layout's background. In this tutorial, we are going to use resources from Printable Scrapbooking Megakit In the Kitchen (PU/S4H) by Digidesignresort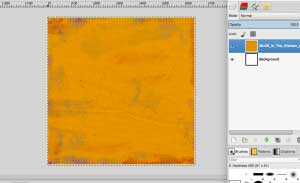 Now, try to analyse your canvass size and see how many images it can accommodate horizontally and vertically. We're try to get at least 4 photos horizontally and 3 vertically. Using simple math, we'll set at least 150px with by 200px width on our collage frames.
For the first photo, open it in GIMP as a separate file.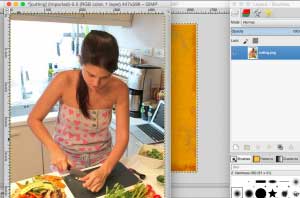 Get the Rectangle Select Tool and draw a selection on the photo. Once, you've done that, check on the box to make the edges rounded and then adjust the Radius setting to achieve your desired rounded corner effect.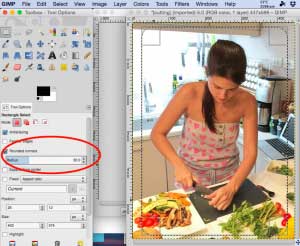 Now go to Edit > Copy.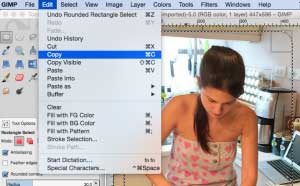 Then go back to your collage where you can now Paste the copied image as a New Layer.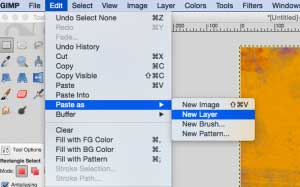 If the image size is not right, you need to scale it by going to Layer > Scale Layer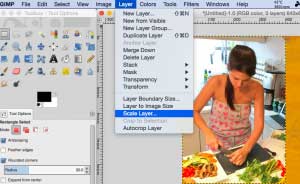 Change the dimension of the layer according to the size you wish.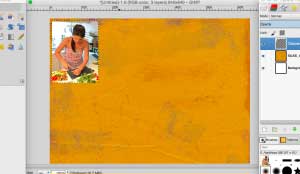 Repeat the same steps for the other images. The technique also applies to other frames like paper with elements or texts.
Here's what we've come up with after putting in the photos and those cute materials we got from our downloaded scrapbooking kit: