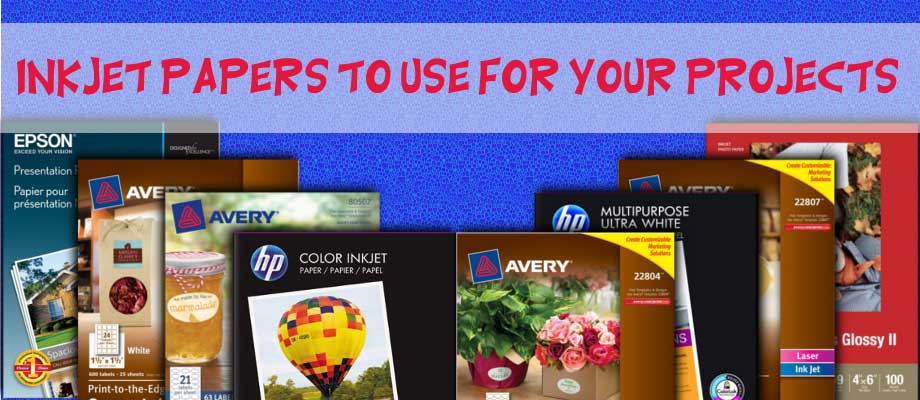 Inkjet paper is a special type of paper that is made specifically for use in printers. Each variety is determined by its brightness, weight, smoothness, and opacity. There are many different types out there but here is a short list of inkjet papers to use for your projects.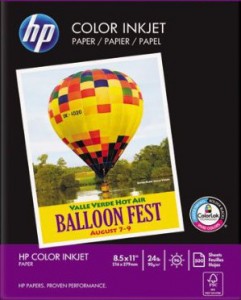 HP Color Inkjet Paper
This paper has 96 brightness that is perfect for all types of colored documents or prints. It has high opacity so you could print on either side without tone side showing through the other. This has a smooth texture that prints out rich colors and deep blacks.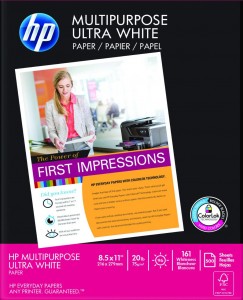 HP Multipurpose Ultra White
As the name suggests, this can be used for almost any purposes. It has 96 brightness and can be used for almost any type of printer, fax machine, or copier. This paper is acid-free, making it more resistant to tear and wear, even when archived.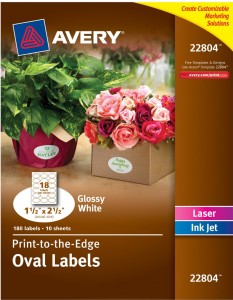 Avery Easy Peel Print-To-The-Edge Permanent Labels-Oval
Focused on easy marketing options, these glossy white oval peel labels can be used on paper, glass, and plastic containers or packaging. They work on any laser or inkjet printer and can be customized to show your logo or product name. They come with an easy-peel feature so you can peel it off from the sheet and stick it to your product in a jiffy.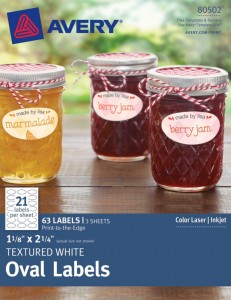 Avery Textured Oval Labels White
Instead of a smooth feel, these labels are textured to make it easier to print full-color backgrounds on them. These are great for labeling bottles, cans, and even party giveaways. They also come with an easy-peel feature and these labels work with both laser and inkjet printers.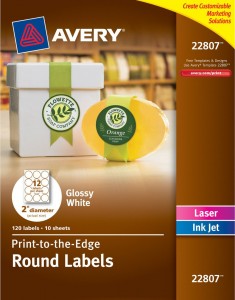 Avery Easy Peel Permanent Print-To-The-Edge Round Labels
These glossy white labels are great for almost any type of product labeling purposes. It can be printed over the edge to achieve full background color on each round label. This also comes with pop-up edge for easier peeling.
Round labels – for your creative work!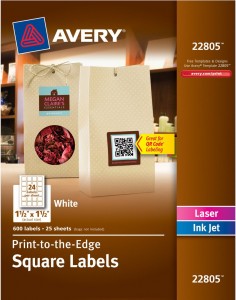 Avery Permanent Square Label
These square-shaped labels are great for printing bar codes and QR codes. It features a TrueBlock Technology which helps block out any color or design upon which it is stuck on, thus, scanning becomes more accurate and effective. These can also be used for logos, product labels, mailings, and more.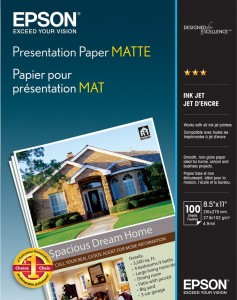 Epson Presentation Paper Matte
This one-sided inkjet paper is great for use in various types of document, flyer, brochure, newsletters, and more. It has a matte finish for richer colors and deeper black texts.
Get your presentation paper here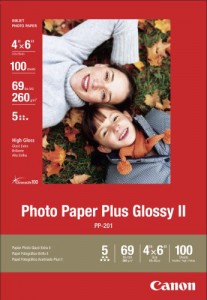 Canon Photo Paper Plus Glossy II
This inkjet paper is used mainly for photographs. It has a glossy finish that lets you print out pictures in rich color and high-gloss, just like the traditional photographs we print out in the past.
There are many other types of inkjet papers to use for your projects. These are just the basic and frequently used. Just make sure to consider where you plan to use it and what you are going to print on it, so that you could purchase the exact type of paper you need.
We would love to hear any suggestions or questions you may have on inkjet papers. Feel free to comment below.