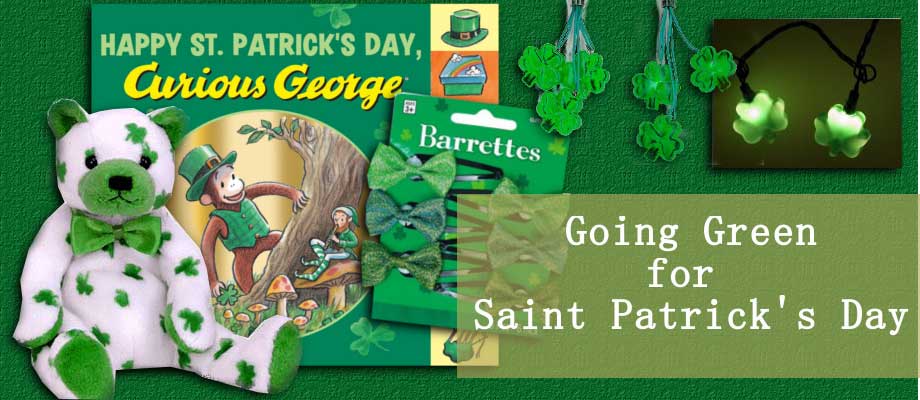 During St. Patrick's day, it is common to see green and white in places that celebrate it. This Irish festivity involves parades, parties, and many family events. Whether it's for public display, home decor, or your own personal collection, here are great items if you are planning on going green for Saint Patrick's day.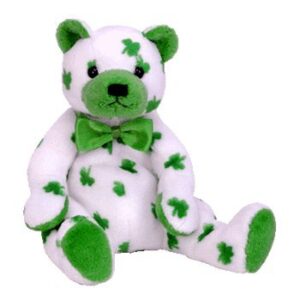 Ty Beanie Babies Clover
This vibrant white Saint Patrick's day teddy bear with green shamrocks on it is such an adorable sight for both the young and old. The green clovers itself is easily associated with the event. This is a cute item for display and also an all-year-round hugging bear for kids. This 8-inch stuffed bear is made of easy to clean materials.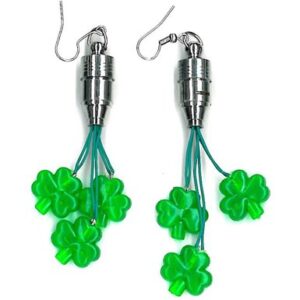 Shamrock Flashing Earrings
Stand out in a crowd of paraders or parade spectators with these green shamrock earrings that come with LED flashing lights. Each earring has three shamrocks hanging, each with a bright light. The earrings feature an on/off switch so you could wear it even on normal days without the lights.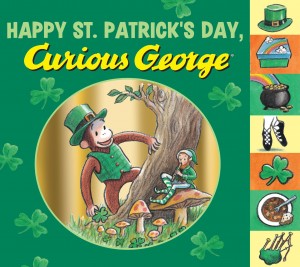 Happy St. Patrick's Day, Curious George Tabbed Board Book
This illustrated story of Curious George and his Saint Patrick's day adventure is a great gift for any kid. It comes with tabbed pages to make it easy for little hands to flip. It also contains poems that make for fun reading at any Saint Patrick's day party for families and friends. The Curious George books is written by Hans Augusto Rey and it was first published in 1941. This and other Curious George stories have been published in many different languages ever since.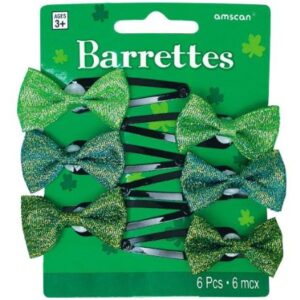 St. Patrick's Green Barrettes
Dress up for the occasion with these sparkly green barrettes that are perfect for ladies and little girls who love to go green for Saint Patrick's day. This comes with six barrettes with 3 pairs of different shades of green. One great thing about these barrettes is that they can be used all-year round.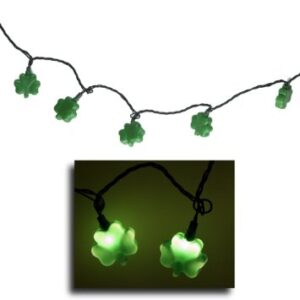 Shamrock Light Set
A party just ain't festive enough with Saint Patrick's day lights to go with it. This Shamrock light set is 8 inches long, with ten green plastic lights shaped as clovers. These are great for decorating walls, tables,  banners, and just about any area in your home or office that you want to highlight in celebration of this Irish holiday.
Do you have any stories, ideas, or suggestions regarding Saint Patrick's day? We would love to hear what you have to say!