When it comes to budget-friendly printers, the word "inkjet" would always come into view. This type of printer prints by spraying jets of ink onto paper, thus, reproducing text and images. The great thing about inkjet printers is that they usually offer more than just printing at rates that are absolutely more inexpensive than laser printers. If you are interested in a hardworking printer that does not slash your budget apart, here is the top 10 must-have inkjet printers in 2015. Read well and choose wisely.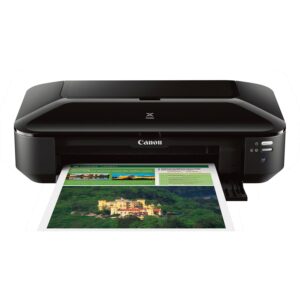 On the tenth spot is the CANON PIXMA iX6820 Wireless Printer. This is great for small businesses because it prints in high resolution at fast speeds. It is small enough to fit on small desks and it comes at a really affordable price. Other great features that comes with this printer includes wireless capabilities, quiet operations, Google cloud integration, USB and ethernet connectivity, and a 5-color ink system.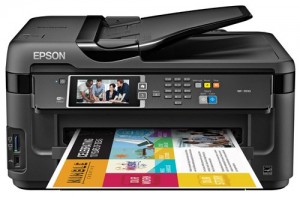 Coming up at ninth is the Epson WorkForce WF-7610 Wireless Color All-in-One Inkjet Printer. This is a great business printer that comes with a scanner, copier, and fax machine features. It also has an SD card slot, USB, and wireless capabilities. It also allows printing straight from a mobile phone or android device.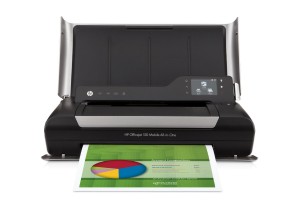 The HP OJ 150 Mobile Wireless Color Printer with Copier is at number 8 with its high-speed printing feature. It also comes with Bluetooth and mobile printing capabilities and can run wireless. Additional features include a copier, scanner, touchscreen, and up to 50 sheets paper capacity.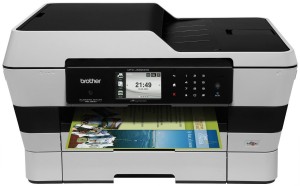 Top 7 of this list is the Brother MFCJ6920DW Wireless Multifunction Inkjet Printer.  It has a great user interface that makes it very easy to use and operate. It comes with a copier, scanner, and fax. One great thing about this printer is that it is quite cost-efficient in its ink usage because it can print up to 2400 pages of text and images at high-speed. Additional features include wireless printing, Brother cloud app integration, and a large scan glass size for wider paper sizes.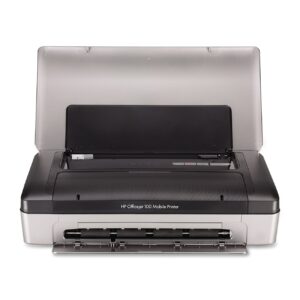 The HP Officejet 100 Wireless Inkjet Printer is at 6th place all thanks to its great features and inexpensive price tag. It allows wireless printing through its built-in Bluetooth capability. It also has high-capacity ink cartridges and long-lasting battery life that optimizes the number of documents you can print.
Next is the Brother Printer MFCJ650DW Wireless Color Printer that comes with a scanner, copier, and fax. This is an ideal printer for those who value economical purchases. It has a duplex feature that allows you to print on both sides of the paper, thus, saving paper usage. This printer also offers Brother Cloud Apps integration.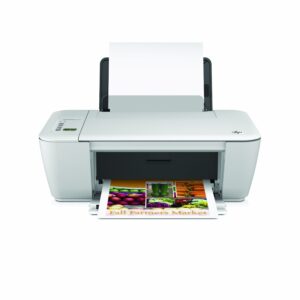 In fourth place is the HP DJ 2540 Wireless Color Photo Printer which comes with a scanner and copier. This is one of the most affordable printers that provides great features. It offers direct printing from mobile phones, tablets, and notebooks. Its tray can hold up to 60 sheets of paper and a scan resolution of 1200 ppi.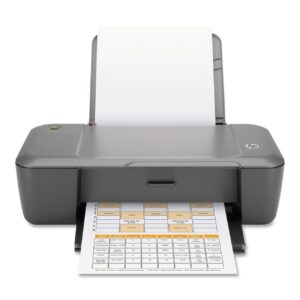 Top 3 is the HP Deskjet 1000 Printer (CH340A#B1H). This is a great printer for use at home because of its simple operations. This runs through a USB wire, not wireless, which is why it comes at an affordable printer price. This is very easy to set up and use.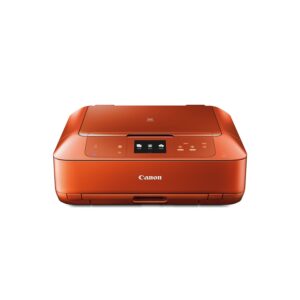 Next to number one is the CANON PIXMA MG7520 Wireless All-In-One Color Cloud Printer which is also the only printer in this list that comes in three colors: black, white, and burnt orange. Aside from being the best looking printer, it also offers the highest quality print with its 9600 dpi feature. It can print through wireless mode from a mobile phone or tablet.
Drum roll, please….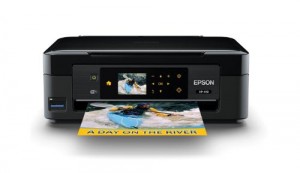 At the top spot is the Epson Expression XP-410 Wireless Color All-in-One Inkjet Printer. This compact printer with a sleek design comes with a large touchscreen with easy to navigate interface. Additional features include low energy usage, copier, scanner, mobile printing, durable prints, and wireless operations. The great thing about this printer? Not only is the unit affordable, but so are its ink cartridges.
This top ten list is based on our idea of the best printers. Your own personal needs may vary so we advise that you choose one that truly satisfies your printing requirements.
Do you have recommendations regarding inkjet printers? Please let us know. We would love to hear from you.