One great thing about staying at home during winter is being able to grab a book and some hot choco and spend the day indulged in another world through a talented author's story. But don't just grab any book. It must be something worth your time, of course. Rattled about which one to spend your winter with? Here are 10 books to read in snowy January.
1. Everything I Never Told You – a novel by Celeste Ng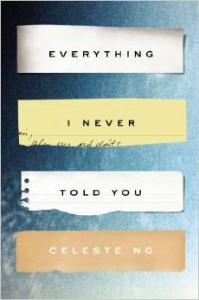 The story starts with the death of Lydia Lee, a favorite daughter who had the opportunity to be what her parents always dreamed of. She was found floating in a lake. This novel revolves around her death and about how each family member deals with this incident. Anyone reading would definitely relate to any one member and how they react to as such a tragic event occurs to a well-loved family member. While the novel is quite gripping and tear-jerking, it is packed with great morals and realistic characters. As a breakthrough author, Celeste Ng did more than a good job on this novel.
2. All the Light We Cannot See – a novel by Anthony Doerr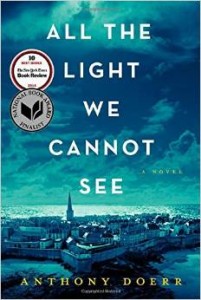 If you are interested in stories that are woven in the World Ward II timeline, this is definitely a must-read. This novel is about a blind French girl named Marie-Laure and a German orphan named Werner, and how their lives intertwine during the war. The novel is written by a multiple award-winning author who specializes in writing creatively and with such great choice of metaphorical statements.
3. In the Kingdom of Ice: The Grand and Terrible Polar Voyage of the USS Jeannette – by Hampton Sides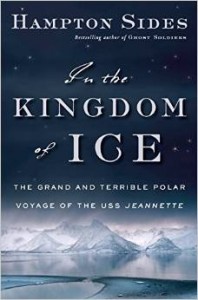 This is a great book for people who love adventure. The book is about a group's ambitious exploration to the unchartered Arctic waters of the North Pole. In an attempt to be the pioneers of such an epic trek, a wealthy publications owner sends a group of experts to reach the North People. The travel soon becomes a battle against packed ice, roaming polar bears, and time as they struggle to survive equipped with minimal supplies.
4. The Short and Tragic Life of Robert Peace – by Jeff Hobbs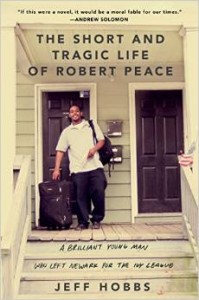 This is a true story based on the life of the author's Yale University roommate of 4 years. Robert Peace was a brilliant African-American who grew up in the slums of New York. It talks about how he grew unguided by his jailed father and his mother who could barely finance their daily lives, how we got into Yale University, and how everything was wasted as he got caught up with the dark underworld of drug-dealing in his native town. A great read for university students and their parents.
5. Redeployment – Phil Klay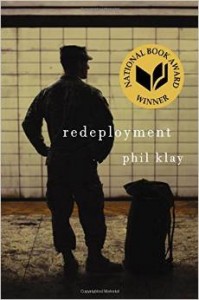 Set in the war-stricken countries of Iraq and Afghanistan, this fictional tale talks about the tale of the deployment and redeployment of American soldiers, what occurs during the war, and what goes on in a soldier's heart and mind. This New York Times Bestseller is the winner of the 2014 National Book Award for Fiction.
6. Revival – a novel by Stephen King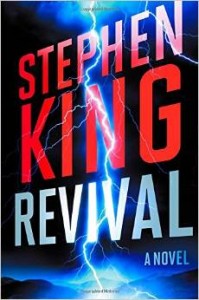 Known as one of the best authors of fiction, mystery, and unpredictable conclusions, Stephen King writes about the story of Jamie Morton, a small boy in a small town, and his encounter with the charismatic preacher Charles Jacobs. A tragic turn of events part their ways and then reunites them in a darker and more terrifying situation. This is a story about fanaticism, obsession, and perverted addictions.
7. The Book of Unknown Americans – Cristina Henríquez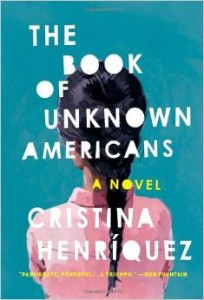 This book talks about the story of an immigrant family, their dreams before moving to achieve their American dream, and what happens during their stay. Incorporated into the story are testimonies of other immigrants, their brevity, and their inspiring experiences.
8. Big Little Lies – Liane Moriarty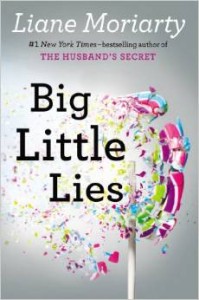 This is a story about three women, their controversial lives, and how each life intertwines with the other. One is a young mother, one an ex-wife, and one is an active school parent. The story involves several scandals, controversies, and lies that will surely make you want to read on and on.
9. The Paying Guests – a novel by Sarah Waters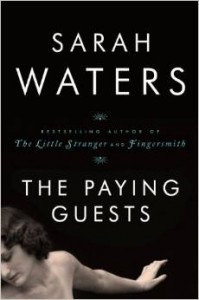 Sarah Waters has once again written a striking story of a widow and her daughter and how their lives are affected by guests who pay to lodge in their home. This is a blend of romance, crime, and portrait of a quaint place and how it transforms due to the tension within the characters.
10. Euphoria – Lily King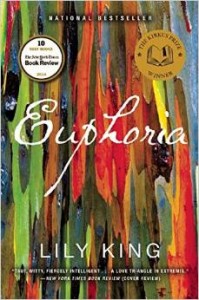 This is another great book that mixes adventure with romance. An isolated anthropologist in New Guinea was on the verge of suicide when a female colleague and her husband stumbles his way. The encounter pulls him back from his tendencies and instead, pushes them to explore further and creating a love triangle in the process.
Do you know of any books that could be great reads during the snowy January season? We would love to know about it!