Is a dependable printer one of your wishes for the new year? You may think that choosing the best is as easy as pie but when you are presented with the wide plethora of printer choices, you may break if you are not ready. One method of preparing oneself to make a decision is to know the purpose of the printer. Will you be printing a lot of photographs or text? Do you want something you can easily carry around in your home? or do you want the most innovative of them all? To give you a headstart on which one to purchase and take home, here is a list of the top 10 printers to watch out for in 2015.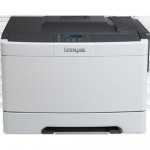 On the tenth slot is the Lexmark CS310n Color Laser Printer. It is a network-ready printer that comes with a scanner and a copier. This has a printing speed of 25 ppm (pages per minute) and it specializes in producing high-resolution images and graphics. It has a calibration feature that accurately matches the color of the image you want to print out. This is ideal for those who print out a large volume of pages at a time because it has a 900-page input capacity, so you can print continuously without interruptions.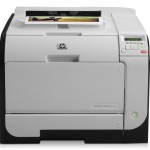 Up next is the Hewlett Packard M451DN Laserjet Enterprise 400 Color Printer which is a great match for the energy-efficiency advocate. It has an auto off/on and instant-on feature that helps you reduce energy usage. It features a 250-sheet paper tray and a 50-sheet multipurpose tray for efficient printing in your home or office. One standout feature of this is that it allows you to printstraight from your mobile phone.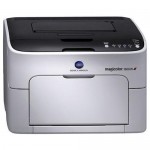 On the 8th place, we feature the Konica Minolta Magicolor 1600W Laser Printer. Students and work-at-home individuals will surely love this because it has a compact design that could fit even in small offices or study desks. It operates quietly and at a much lower temperature, thus, helping you save 15% on your energy use. The empty cartridges can be returned to Konica Minolta free of charge for recycling.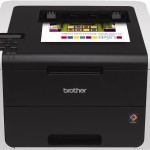 The Brother HL-3170CDW Digital Color Printer with Wireless Networking and Duplex comes in at the 7th spot. The great thing about this printer is that it is a duplex, which means it can be set to print on both sides of your paper without you having to manually re-feeding the paper back to the machine. This printer can run wireless which is very convenient for people who have limited to space t put the router, printer and computer all in one spot. It also prints fast at 23 pages per minute (ppm).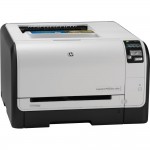 The next great printer is the HP LaserJet Pro CP1525nw Color Printer, which is great for printing color documents. It comes with an Instant-on technology for efficient energy use,  a color matching feature, and wireless network capabilities. This is a user-friendly printer because it can be easily navigated and shortcuts can be set. Mobile device and email printing is also offered.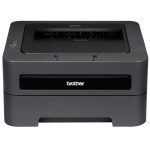 Fifth to number one is the Brother HL-2270DW Compact Laser Printer with Wireless Networking and Duplex. Just like the 7th printer featured in this list, it also features automatic two-sided printing capabilities. It also runs wireless by simply configuring it to work with your router. One benefit of this is that it prints faster at 27 ppm, which is ideal for people who are always on the go.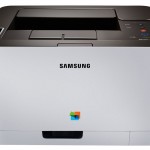 In fourth place is the Samsung Xpress SL-C410W/XAA Color Printer. This is an ideal printer for a household or office where a lot of printing is done because it has a 20,000 image monthly duty cycle feature. It also runs wireless and this capability can be configured with just one click of a button. It is small, compact, stylish, and it operates quietly. It comes with a copier and scanner.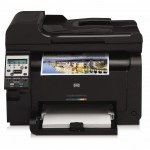 Looking for an all-in-one graphic printing machine? Check out the HP LaserJet Pro 100 color MFP M175nw. It can print, scan, and copy simultaneously. This printer runs wirelessly for easier placement in homes or offices. It is the smallest all-in-one printer from HP. This features custom marketing tools, templates, and ideas for flyers, brochures, posters, and more. It prints at 17 ppm.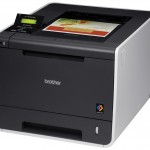 Second to number one is the Brother HL4570CDW Color Laser Printer with Wireless Networking and Duplex. This color laser printer is a duplex with automatic two-sided printing features, which means it automatically prints on the back of you document if you set it that way. The great thing about this, compared to other Brother wireless and duplex printers, is that it prints up to 30 pages per minute.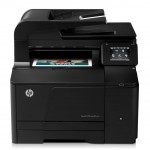 At the number one spot for must-have printer in 2015 is the HP LaserJet Pro 200 M276nw All-in-One Color Printer. It can print, fax, scan, and copy, making it a one-stop-shop for all documents and images. What makes it number one? It comes with a touch screen that you can lift up to print straight from a website. You read that right, from a website! Just the dial the link and choose the image to print and you'll be holding your hard copy soon enough.
So there you have the top 10 printer to watch out for in 2015. Choose whichever printer has the features that would match your printing needs. Do you have any printers you think should make the top ten list? Let us know. We would love to hear from you!