Feel the spirit of Old Hallow's Eve with these custom made Halloween Banner. You can incorporate the photos of your children in costume or some spooky character images. Hang the banner by your porch rails, the door, above the fireplace, and just about anywhere you want to hang it. It's fun and easy to do with GIMP. Are you ready to learn how? Then read on!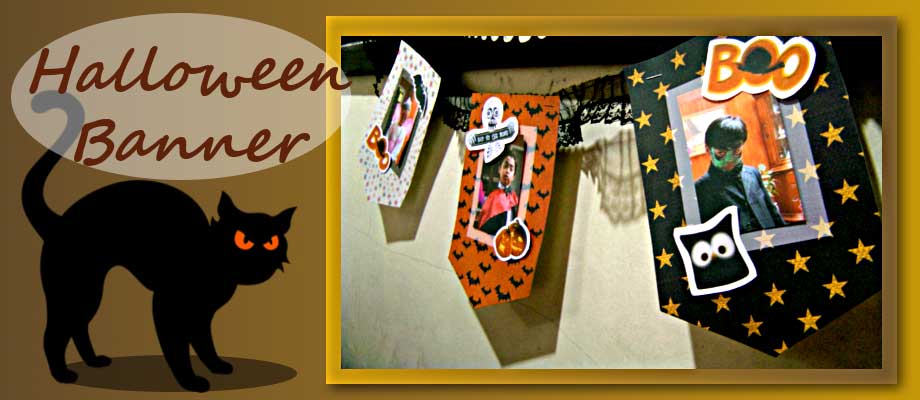 This Halloween Banner is created with the Hocus Pocus Digital Scrapbooking Kit. Open a new 8.5 by 11 inch image in landscape form.
You can increase each image by clicking on it so you can easily see all settings used.
Go to View and put a check mark beside Show grid and Snap to Grid.
Got to Image and click on Configure Grid. Break the chain link (circled red) and change the values to 5.500 x 8.500 inches.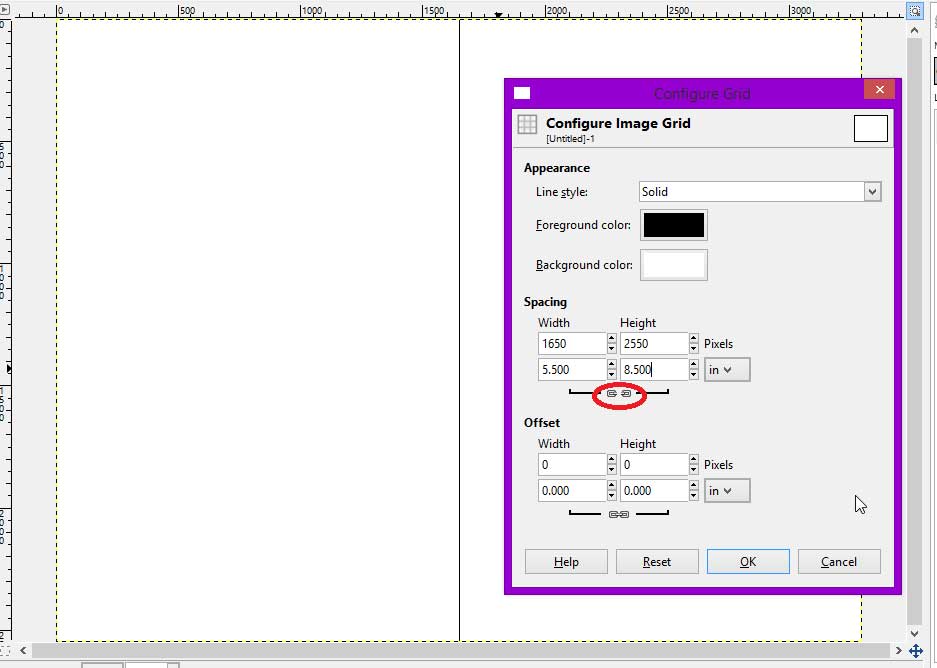 Open the background you are going to use as a new layer. Here, I used the Hocus Pocus Kit from Digidesignresort.
Move the new layer to one side of your blank image. Right-click on the top layer and click on Layer to Image Size.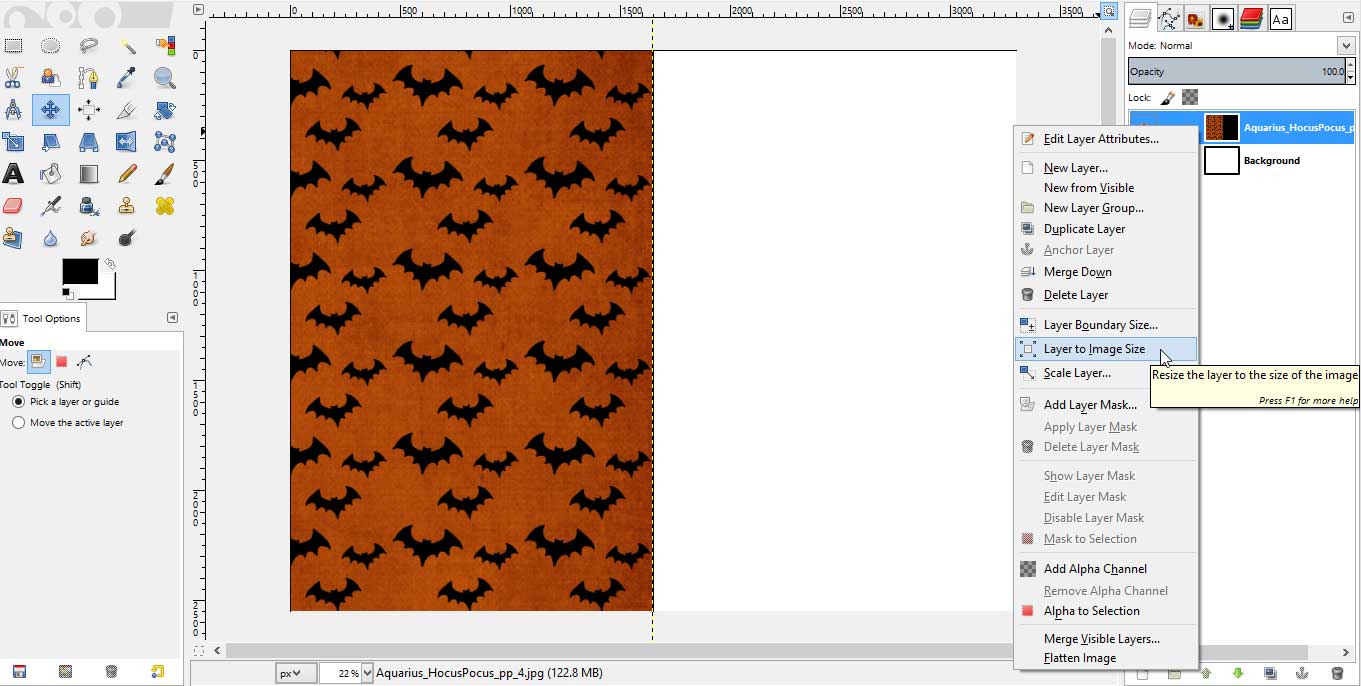 Open another background and move it to the other half. Right-click on the top layer and click on Add Alpha Channel.
Right-click on it again and click on Layer to Image size. Do another right-click on the top layer and click on Merge Down.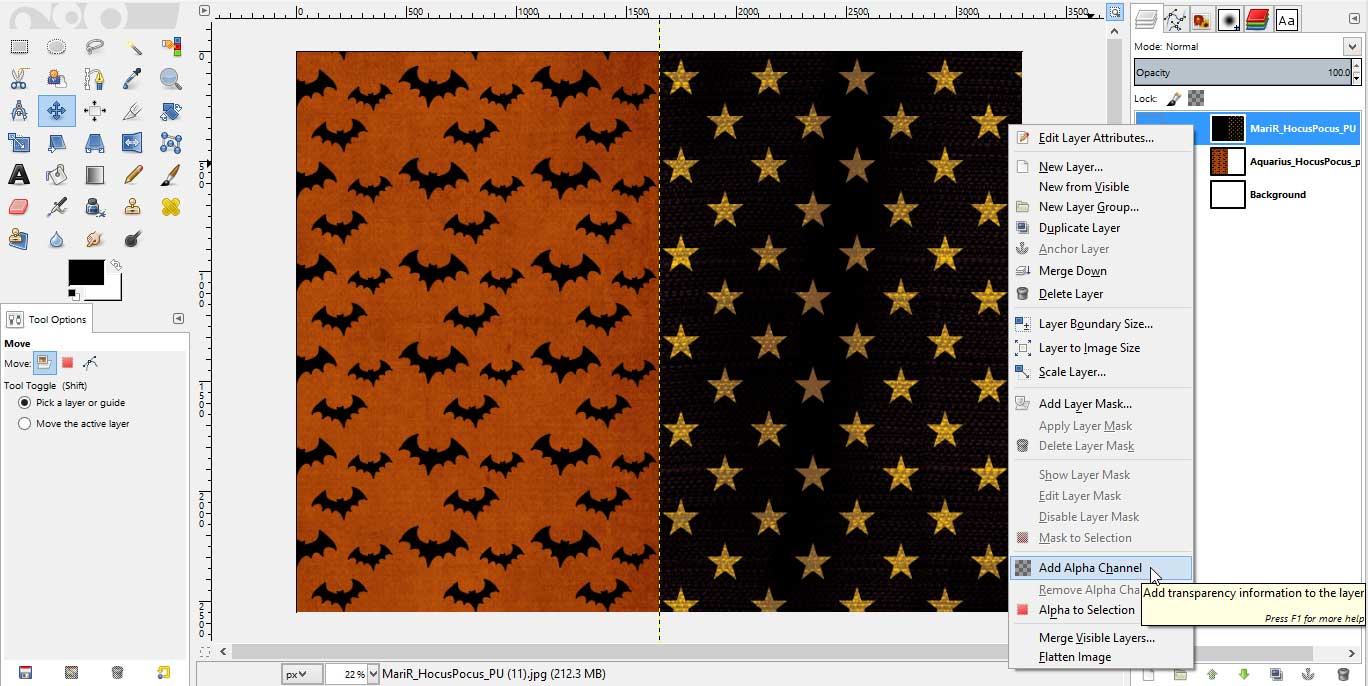 Hide the top layer by clicking on the eye beside it.
Go to Image > Configure Grid. Change the values to 2.750 x 8.500 inches.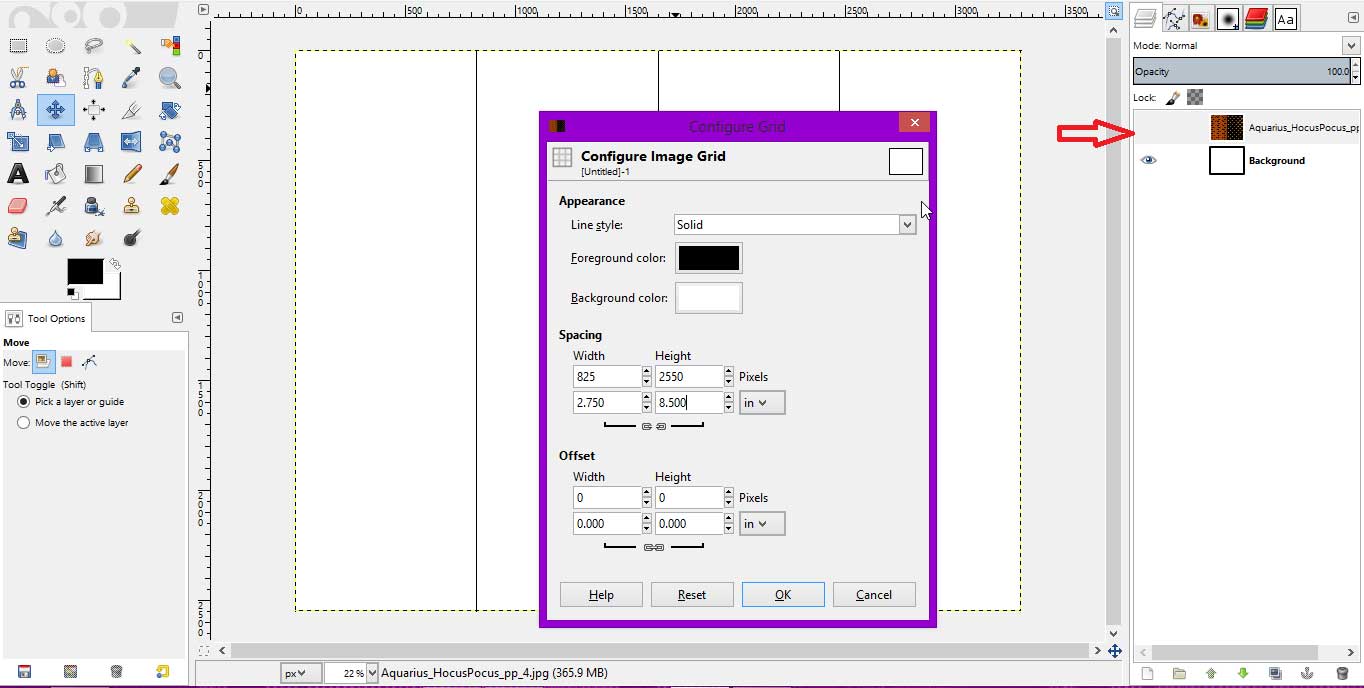 Pull the top ruler an inch or two before the bottom.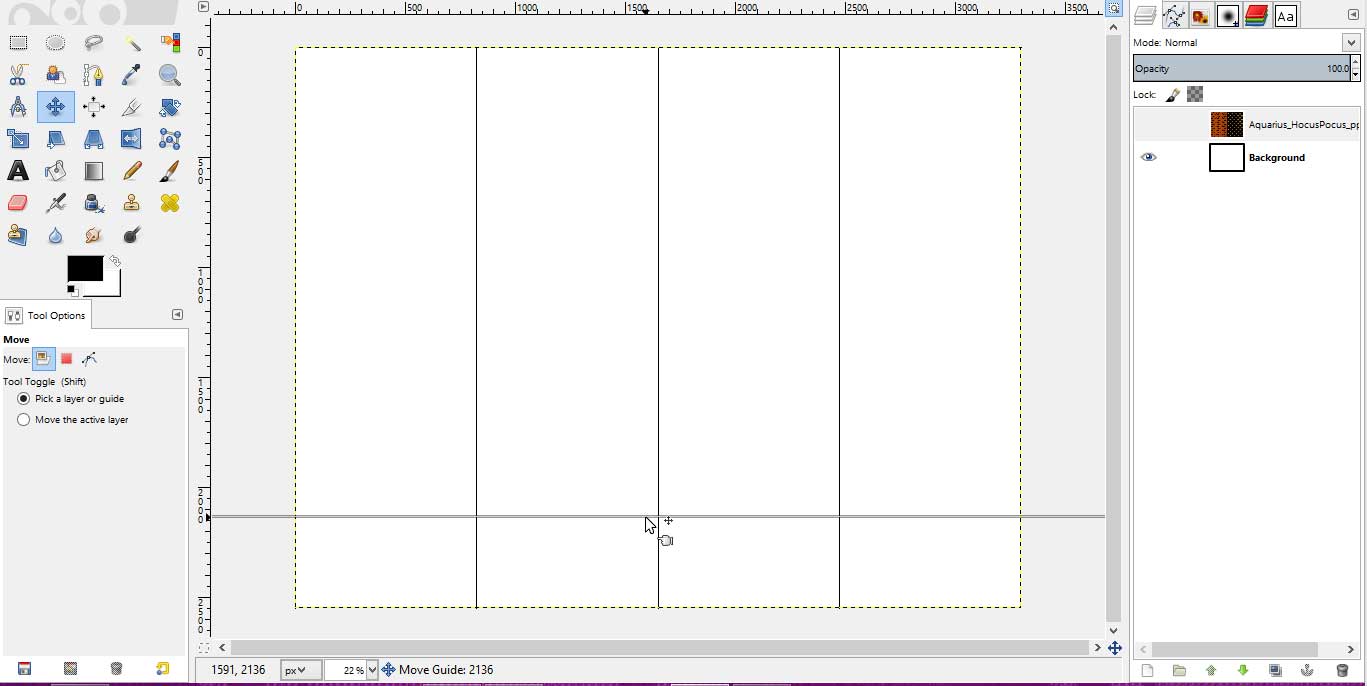 Click on the Free Select tool and create a selection as shown below.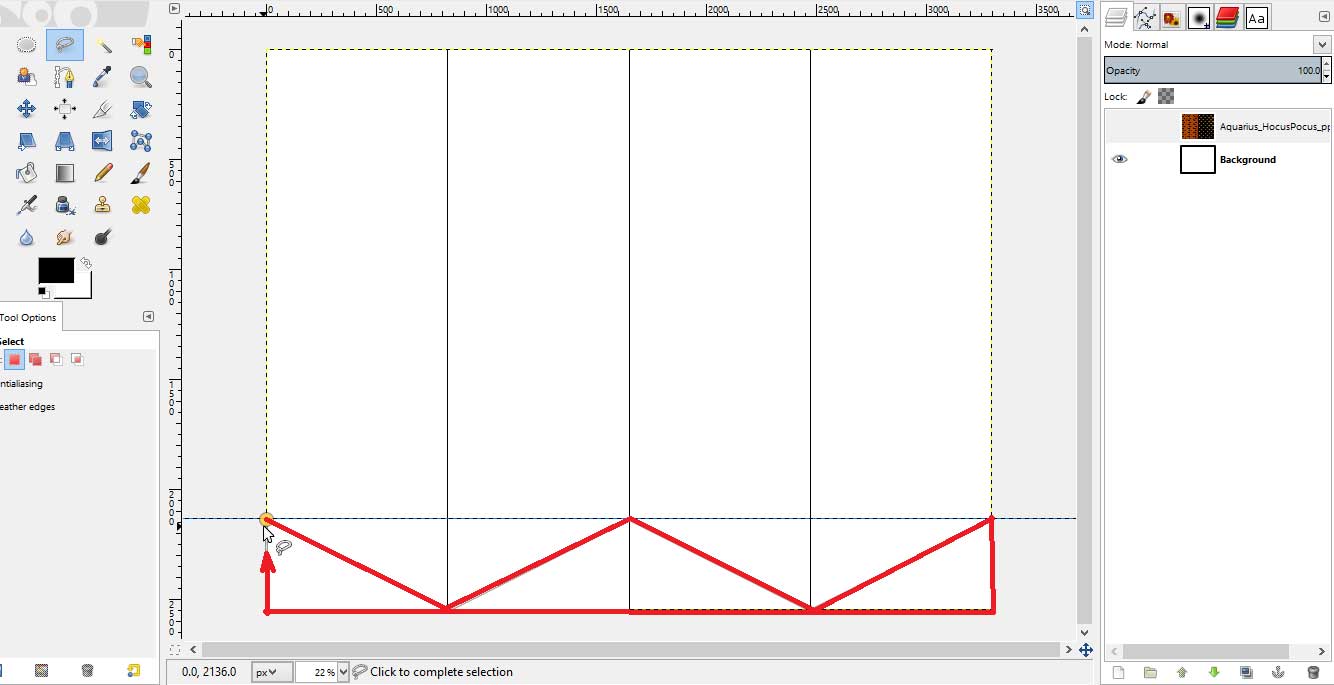 Unhide the top layer and press the Delete key on your keyboard. Click Select > None, and return the ruler guide to the top.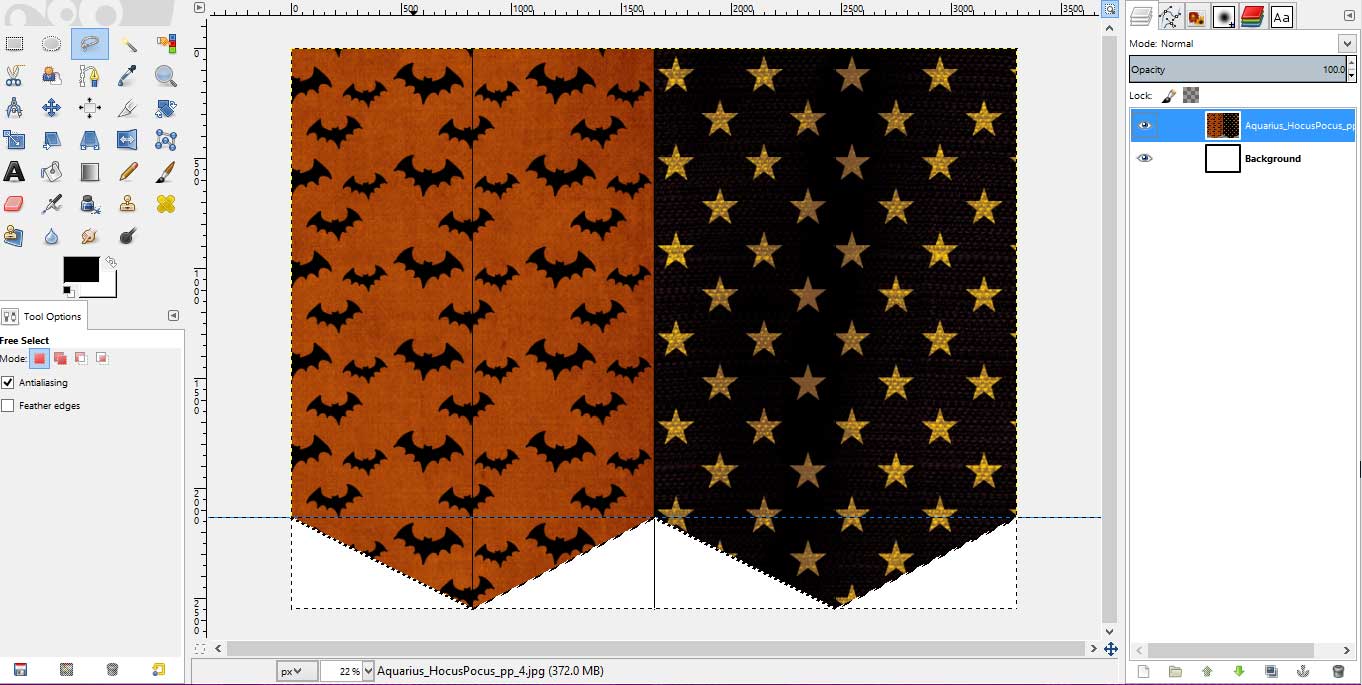 Create a new transparent layer. Using the rectangle select tool, create a space for photos and fill it with white.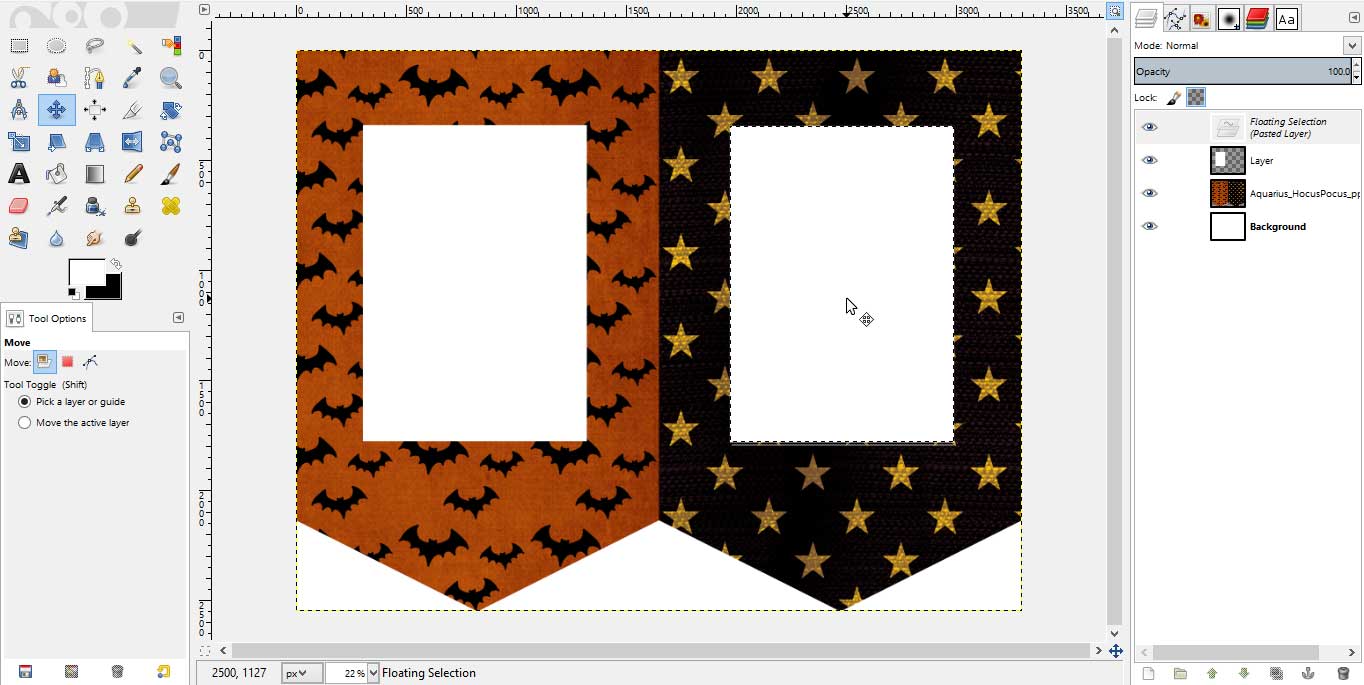 Lower the opacity of the top layer to around 50. Merge all visible layers and print your banner.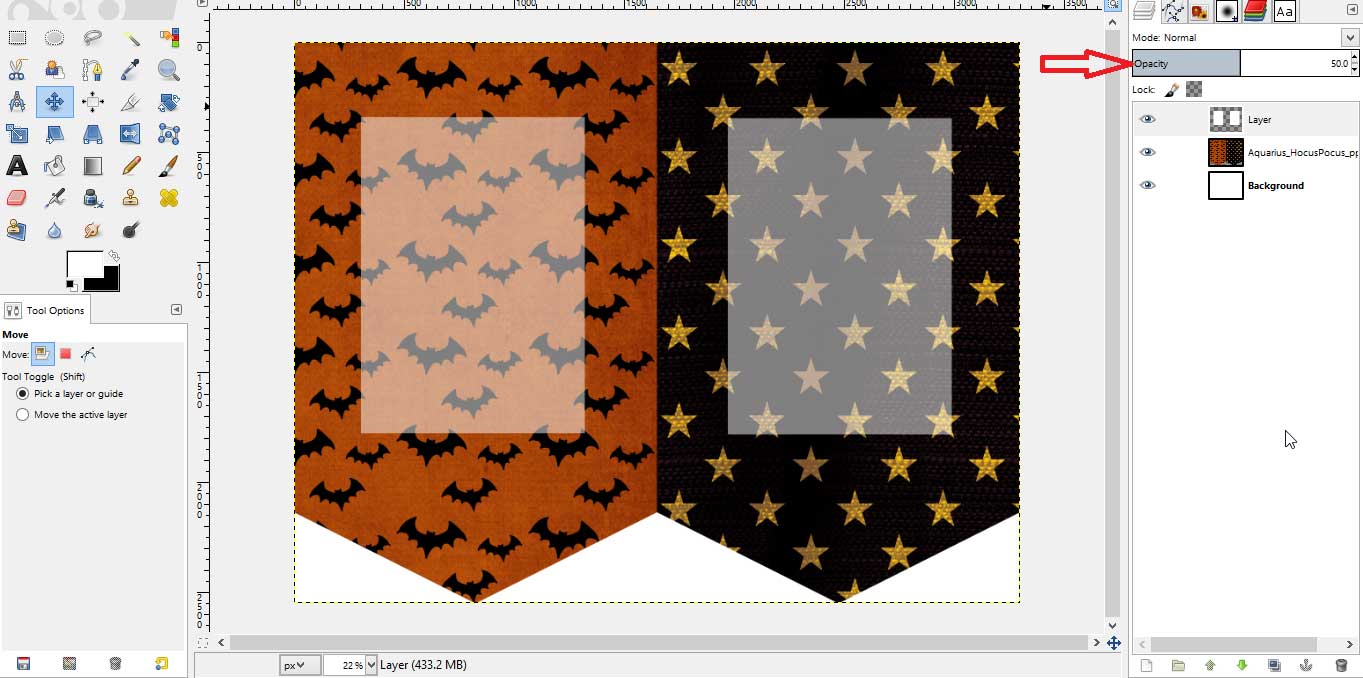 You may make several copies of those and hang them alternately, or you could make a banner with a variety of patterns.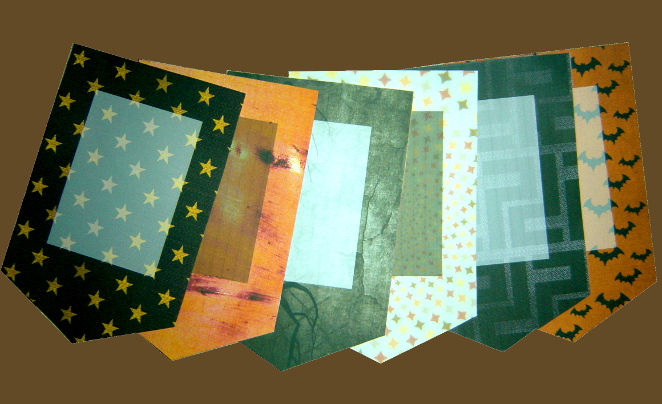 If you want, you may also print out some accents you can use to embellish the banners.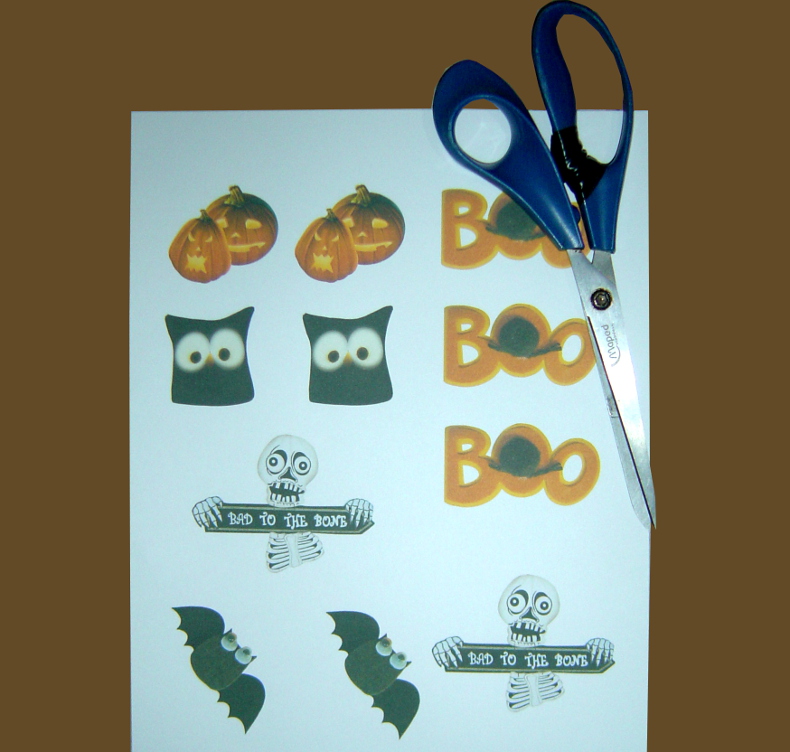 Attach photos and accentes, staple them to black, white, or orange ribbon or lace, and they are ready to hang!

Want to make that Halloween Banner yourself?
Here is the kit!