Having your own camera is very convenient because you can photograph things and people you want to photograph with just a click of a button. In the past, people would have to commission trained photographers to do their portraits. Nowadays, anyone has access to a camera, regardless of how basic or high-end it is.
However, it can be quite frustrating to get dark and somewhat dull photos especially without the professional equipment that professional photographers use. Take this photo I took as an example.
No matter how I prop it in the brightest area of the house by the window, it looks dull and one side is kept in the dark.
Fortunately, there is a way to make your photos brighter and more vibrant without having to spend so much. It is called a DIY light reflector.
To make one, simply get some aluminum foil from your kitchen and wrap it around something that is big enough to reflect enough light and sturdy enough to be propped. For this, I used a piece of cardboard I cut from an old box. Make sure that the shiny side is out.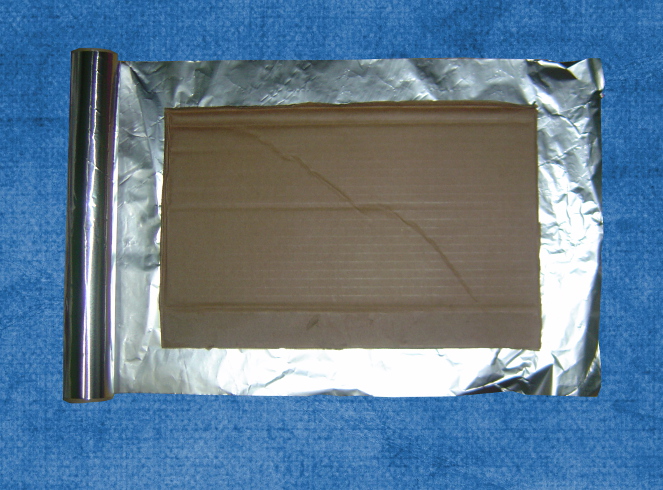 So, I tested it. Check out the photos below. The one on the left is the first photo I took and the one on the right is the one with a light reflector aimed at it.
Although it was not shot in the same angle (sorry!), you will notice that the one with the light reflector is brighter, sharper, and the shine on the elements are more evident. To use the reflector, simply prop it facing the source of light and move it around until the light it reflects falls on your subject. This is great for photographing someone because it makes their skin look better and there are no dark sides and shadows.