Do to poor paper quality, you need to restore old photos to revive old memories with utmost clarity. You may even frame old photos now even when they have been folded, dog-eared, faded, and more. Here's how you could do it in GIMP.
If you don't have time to do it on your own, you may refer to a photo restoration service and give the second life to your time/water/fire damaged photos.
Restore Old Photos
Here's one old photo. Not very pretty, isn't it? Let's restore this using GIMP.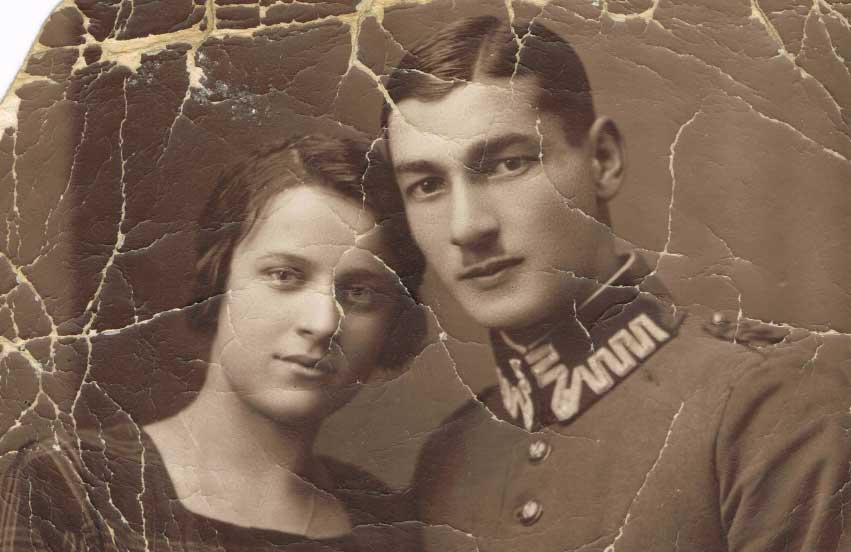 Open the photo in GIMP. Let's start with the background. Click on the Color Picker tool and click on one specific area. The FG immediately copies the color of the area you clicked.
You can increase each image by clicking on it so you can easily see all settings used.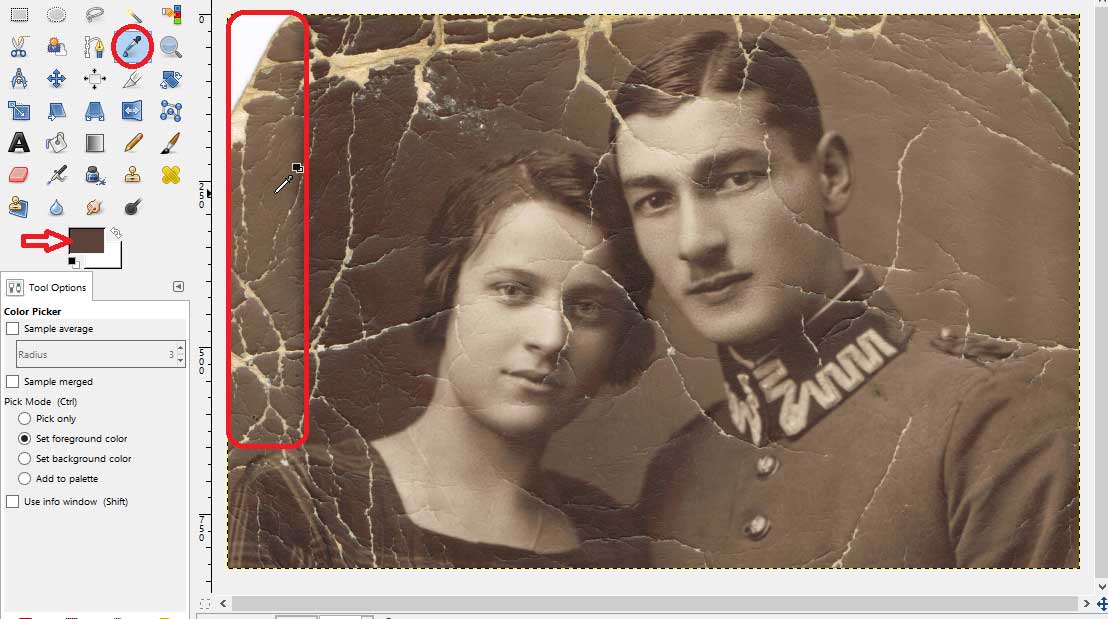 Using the Paintbrush tool, paint over that area and cover the damaged areas. Use the Hardness 050 brush and adjust the brush size as necessary. Do this in every part of the background with the same color.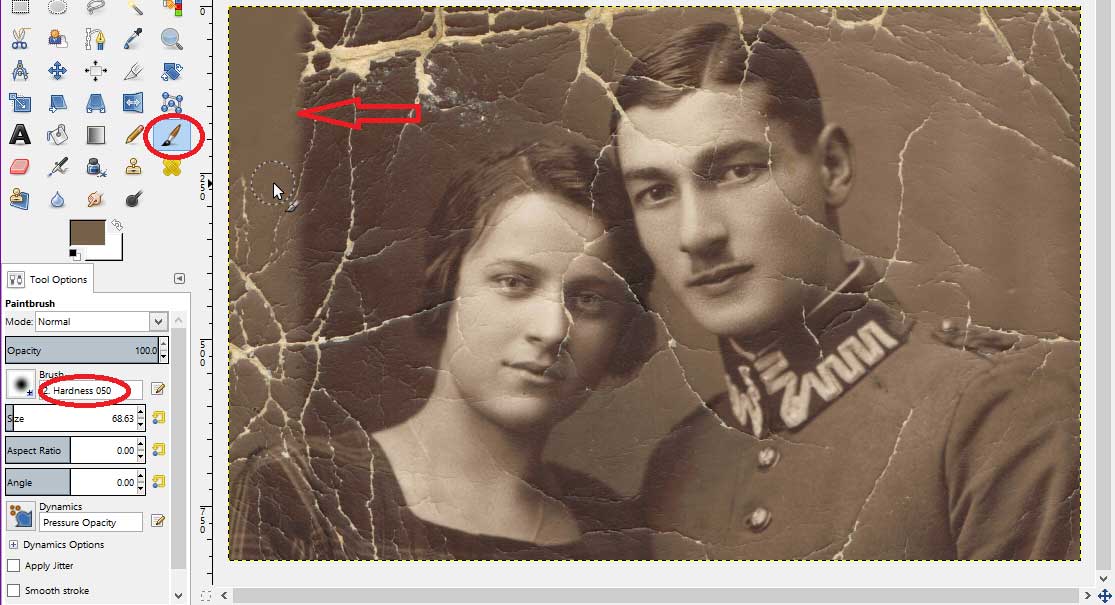 For areas with texture and patterns, like hair, use the Free Select tool to choose an area that is not damanged.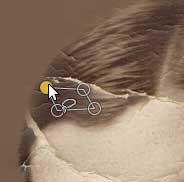 Copy this selection and paste it on the damaged area. Make sure that the direction of the pattern will look natural on the part you are pasting it on.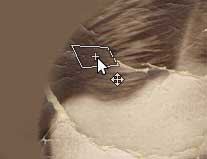 For the skin, painting over it will make the photo look fake. So, use the Clone Stamp tool. While pressing the Ctrl key on your keyboard, choose an area that looks fine to set it as a reference. Click on damaged areas and the reference area will be cloned.
Restoring an old photo can be very tedious. You may need to adjust your brush several times to get into the corners. You would need to zoom in to see the damages closer and to fix it better. All damages have been fixed in the photo below but it does not look as refined as it should.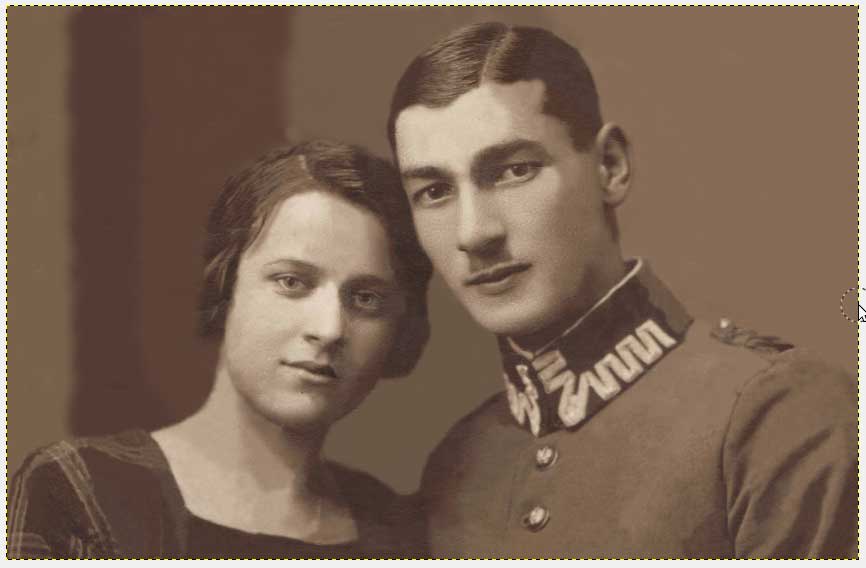 To improve the overall appearance, you may need to go to Filters > Blur > Gaussian Blur.  Set the setting that you think would blur the photo just enough to improve its appearance.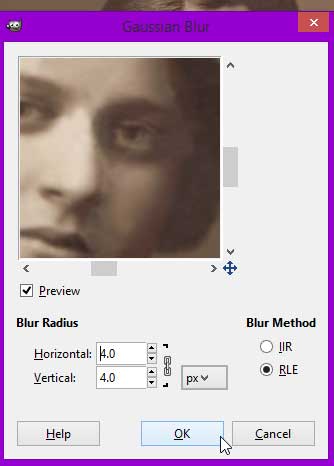 Now, the photo can be framed or posted online.