Pumpkins are good for the body, however, it could be a challenge to get kids to eat them. With its bright color, it can be quite difficult to disguise it as it is. So, why not incorporate it into food that kids would eat with no second thoughts? Here are some pumpkin recipes that your kids (and you, too!) would definitely L-O-V-E.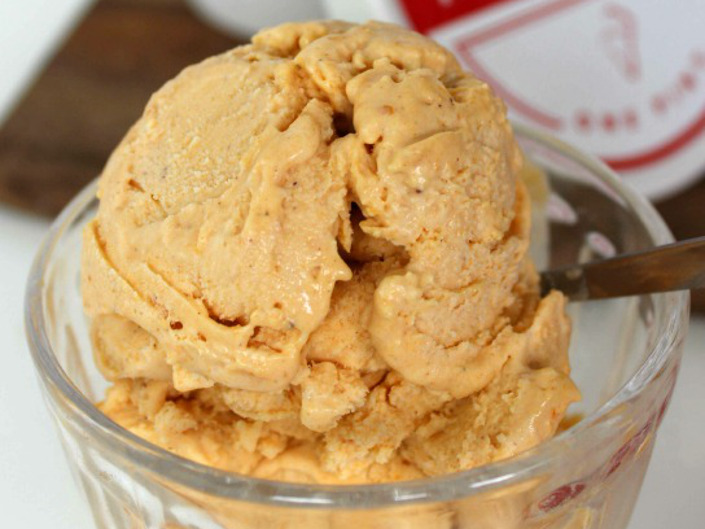 No-Churn Pumpkin Pie Ice Cream Recipe
Smooth, creamy, and very healthy!
Prep Time: 15-30 min
Cooking Time: 4 hours in the freezer
What you need:
8 oz Heavy whipping cream
14 oz Sweetened condensed milk
3/4 cup Pumpkin puree
1 teaspoon Pumpkin pie spice
1/2 teaspoon Vanilla
How to prepare:
1. Whip the cream with a table or hand-held mixer until it is thick enough to form stiff peaks.
2. Continue whipping while gradually adding condensed milk.
3. Stir in the rest of the ingredients. Mix well.
4. Pour into a container and leave it to freeze for 4 hours or until it achieves an ice cream-like texture and consistency.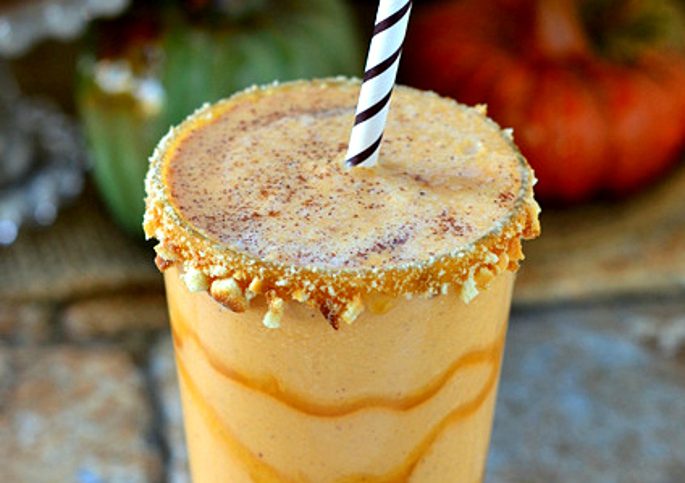 Pumpkin Pie Milkshake
Great pumpkin pie flavor in a glass!
Prep Time: 15 min
What you need:
1/2 cup Pure pumpkin
1 cup Vanilla ice cream
3/4 cup Milk (fat-free is a great alternative)
3/4 teaspoon Pumpkin pie spice
2 teaspoon Caramel ice cream topping
5 Vanilla wafers, crushed
How to prepare:
1. Combine pumpkin, ice cream, milk, and pumpkin pie spice in a blender. Blend until smooth.
2. Prepare the glass you would be using and dip its rim into a bowl of caramel.
3. Let the caramel drip a little then dip it immediately into a bowl of crushed wafers.
4. Pour pumpkin shake into the glass.
5. Drizzle with more caramel or pumpkin pie spice on top and serve.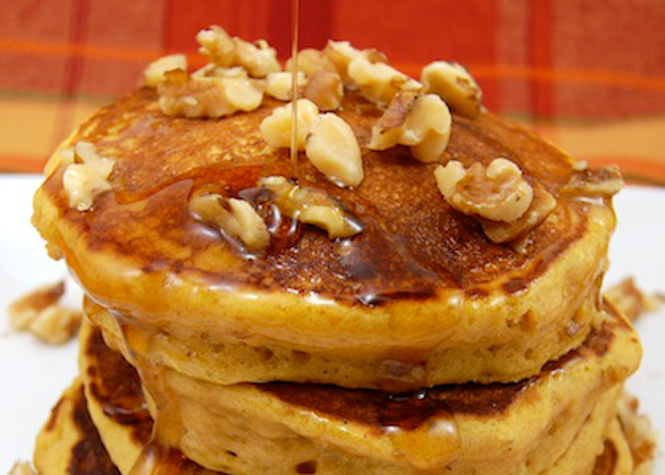 Pumpkin Pancakes
The twist to pancakes that will surely make your mornings brighter.
Prep Time: 15 min
Cooking Time: 20-30 min
Yield: 8-10
What you need:
1 and 1/4 cups All-purpose floor
2 tablespoons Sugar
2 teaspoons Baking powder
1 teaspoon Cinnamon
1/2 teaspoon Ground ginger
1/2 teaspoon Salt
1/8 teaspoon Nutmeg
a pinch of Ground cloves
1 cup Milk
6 tablespoons Canned pumpkin puree
2 tablespoons Butter, melted
1 egg
1/2 cup Walnuts, chopped
How to cook:
1. Mix all dry ingredients (flour, sugar, baking powder, cinnamon, ground ginger, salt, nutmeg, and ground cloves).
2. Beat egg in a bowl.
3. Add milk, pumpkin puree, and melted butter. Mix well.
4. Add mixture to dry ingredients and until well-blended.
5. Heat a skillet and melt some butter over medium heat.
6. Pour about 1/4 cup of batter for each pancake.
7. Cook for 3 minutes on each side.
8. Serve on a plate, topped with melted butter, syrup, and chopped walnuts.
Are there pumpkin recipes you want to share with us? We would love to hear from you!