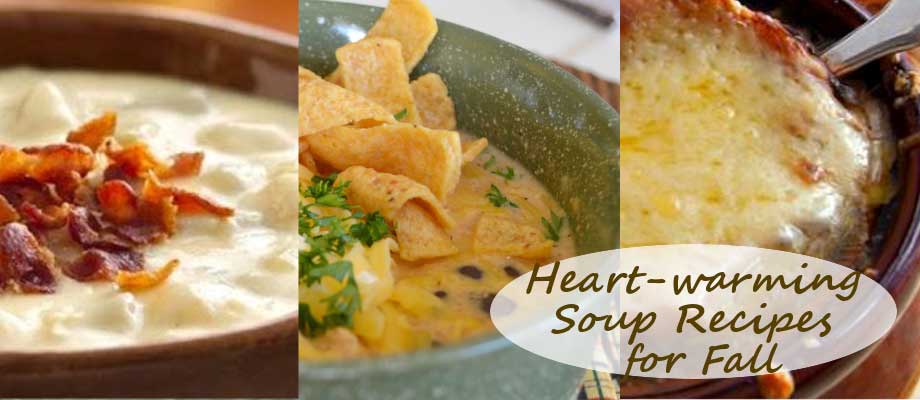 Eating soup is one of the best, and most delicious, ways to warm us during cool autumn weather. To make the experience more worthwhile, why not make soup that not only warms the heart, but also provides more than the satisfaction you so truly deserve? Here are some of the best soup recipes for Fall.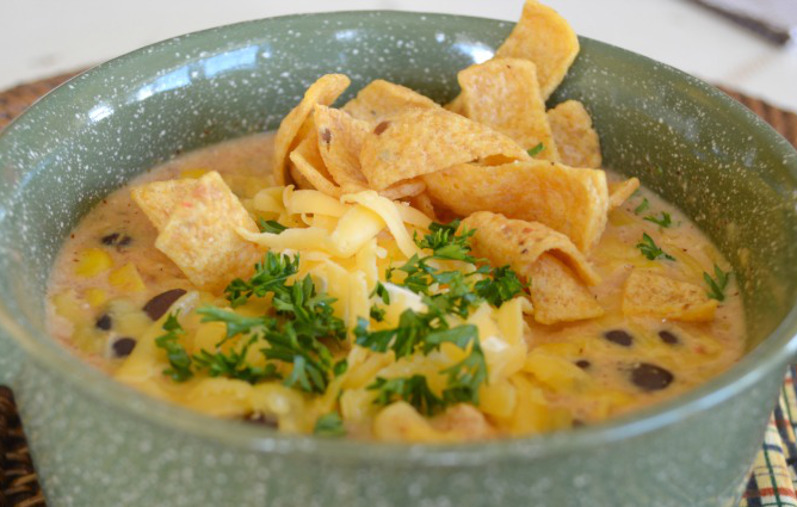 Creamy Southwest Chicken Soup
A perfect blend of creaminess, spiciness, tenderness, and crunch.
Prep time: 15 min
Cooking time: 4 hours
Serves: 6-8
What you need:
a can of black beans, drained
a can of corn, drained
a can of diced tomatoes
a can or a cup of chicken broth
a can of green chilies, diced
a package of dry ranch dressing mix
2 chicken breasts
1/2 onion, diced
1 and a half teaspoon cumin
an 8 oz. package of cream cheese
toppings (corn chips, cheddar cheese, cilantro, sour cream)
How to cook:
1. Prepare your slow cooker by spraying it with a cooking spray.
2. Put all your ingredients, except for the package of cream cheese and the toppings.
3. If you are using raw chicken, instead of the canned shredded type, remove from the slow cooker and shred them then put them back in.
4. Cook it on high for 3 to 4 hours.
5. A few minutes before serving, add the cream cheese.
6. Mix until well blended.
7. Serve on bowls and top with corn chips, grated cheddar cheese, cilantro, and sour cream.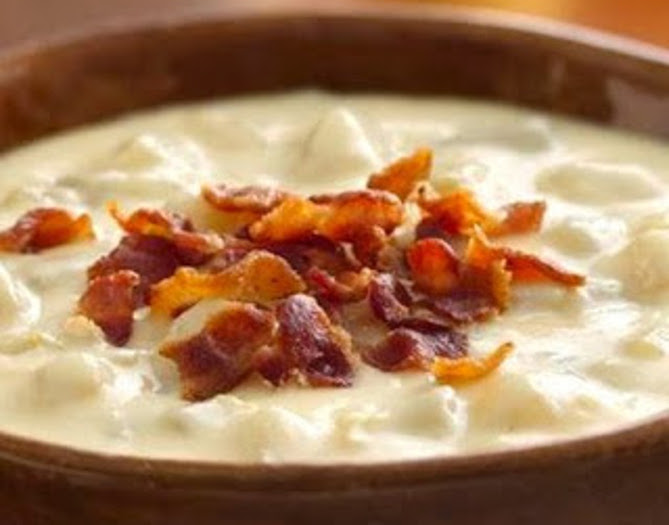 Cheesy Potato Bacon Crockpot Soup
Cheese and bacon: The best of both worlds.
Prep time: 15 min
Cooking time: 7-8 hours
Serves: 4
What you need:
4 strips of bacon
2 onions, chopped
5 medium russet potatoes, peeled and diced
1 medium celery stalk, chopped
4 cups of chicken broth
1/2 teaspoon salt
1/2 teaspoon pepper
1/2 cup all-purpose flour
1 and half cups half-and-half
2 cups American and cheddar cheese, grated and mixed ( add more for a stronger cheese flavor)
How to cook:
1. Fry bacon strips over medium heat until brown and crispy.
2. Drain bacon on paper towels and refrigerate when cool.
3. Fry onions in same skillet where bacon were fried.
4. Spray slow cooker with cooking spray
5. Mix onion, potatoes, celery, broth, salt and pepper in cooker.
6. Cover and cook for 6-7 hours
7. In a bowl, combine flour and half-and-half and whisk until well-blended.
8. Set cooker settings on high, add flour and half-and-half mixture, and cook for 30 more minutes until thick.
9. Add cheese and stir until melted.
10. Add carrots and other desired veggies, and serve.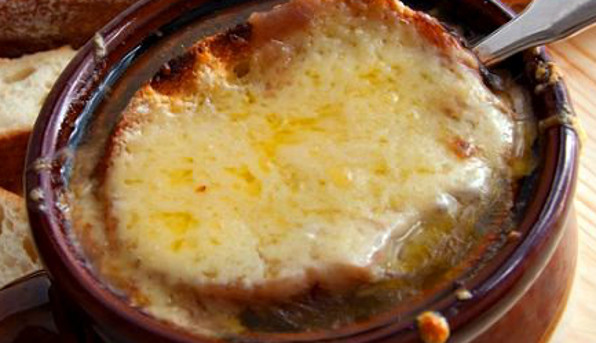 Slow Cooker French Onion Soup
A comforting soup for a cold autumn day.
Prep time: 15 mins
Cooking time: 8 hours
Serves: 5-6
What you need:
6 tablespoons butter
4 onions, sliced
Kosher salt and ground black pepper
2 garlic cloves, chopped
1 cup red wine or cooking sherry
2 bay leaves
2 fresh thyme sprigs
8 cups beef broth
1 baguette, sliced
1 cup gruyere cheese, grated
1/2 cup parmesan cheese, grated
How to cook:
1. Melt butter in a saucepan and add onions, salt and pepper. Cook until caramelized.
2. Add garlic and cook for about 3 minutes more.
3. Pour cooked onion into the slow cooker.
4. Add the wine or sherry into the saucepan and scrape any crusts and butter from the onion mix. Pour into saucepan.
5. Tie thyme and bay leaves together with string. Add to slow cooker.
6. Add broth.
7. Cook mixture on high for 5-6 hours or on low for about 8.
8. While that's cooking, slice baquette in half.
9. Grate parmesan on it and toast in an oven or broiler for around 5 minutes.
10. Remove herbs from soup.
11. Pour soup into bowls and top with a toasted baguette. Serve.
Do you know of any soup recipes that would be truly heart-warming come fall season? We would love to hear from you!