Halloween is just around the corner and it is time to plan your Halloween Party! Beside fun activities you can also make a fun Halloween Party Buffet. Today we look at fun candy corn ideas.
Candy Corn Flower Cupcakes
Ice a cupcake with your favourite frosting. For example, when you use chocolate icing you get a good contrast to the candy corn you put on top.
Simply arrange your candy corns on the frosting in form of a flower pattern. You can put a frosting dot in the middle or just let it shine through. Your phantasy is the limit here. You can also use the candy corn to make little scary Halloween Faces on your Cupcakes.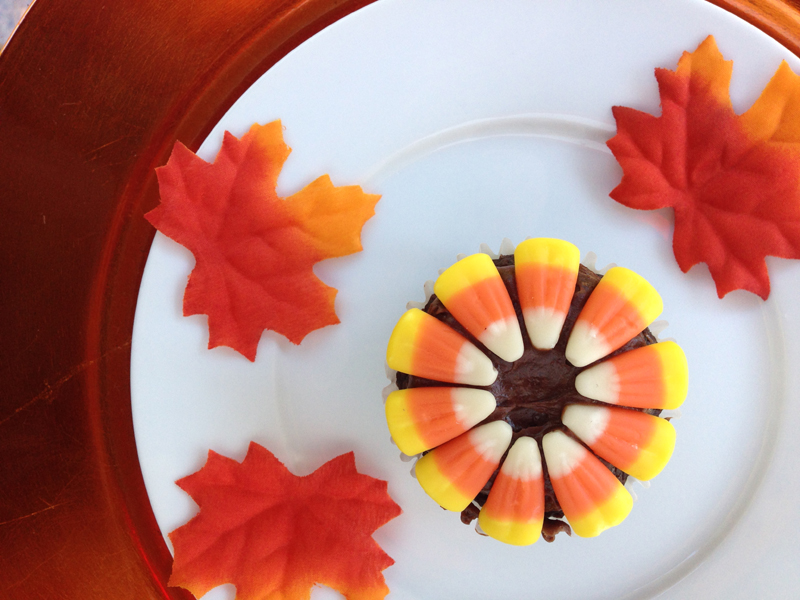 Chocolate Pretzel Bites with Candy Corn
Use Mini Pretzels and put them onto a non-stick cookie sheet. Then place  the Hershey's kiss in the middle of each pretzel. In the next step you put them into a 175 F oven for no more than 2-4 minutes. Then the chocolate is softened but not fully melted. After that turn the cookie sheet away and top the pretzel with a cookie on top. Press it down, allow it to cool and serve then.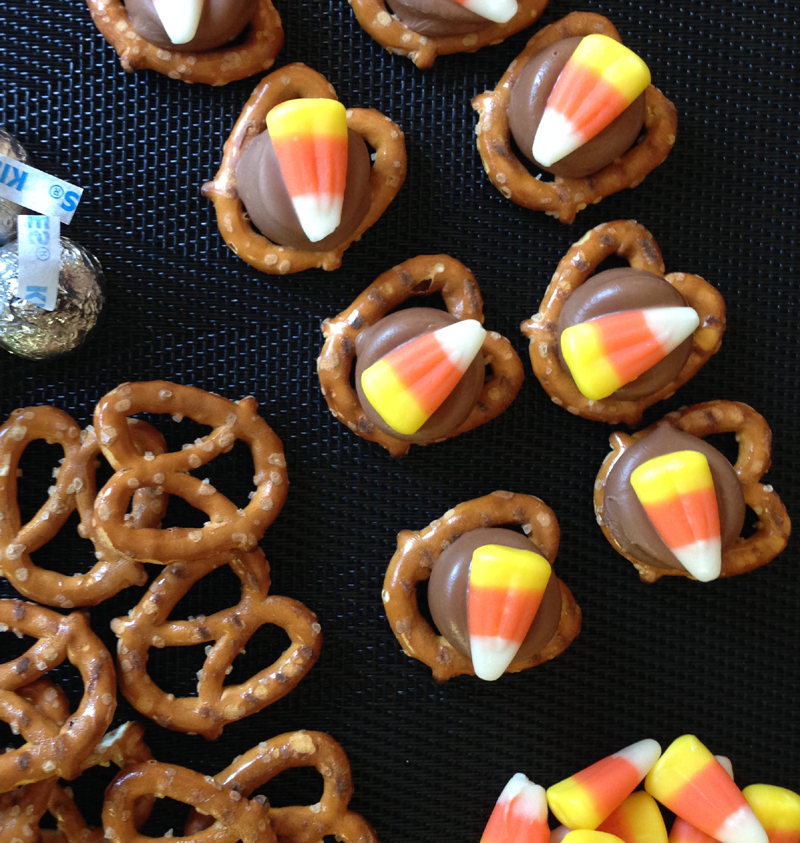 Monster Popcorn with Candy Corn
Fun idea for your Halloween Party Buffet! Make some popped corn, throw in some coloured chocolate for drizzling, some candy corn and candy eyes 😀 Throw it all together and you have a nice scary popcorn.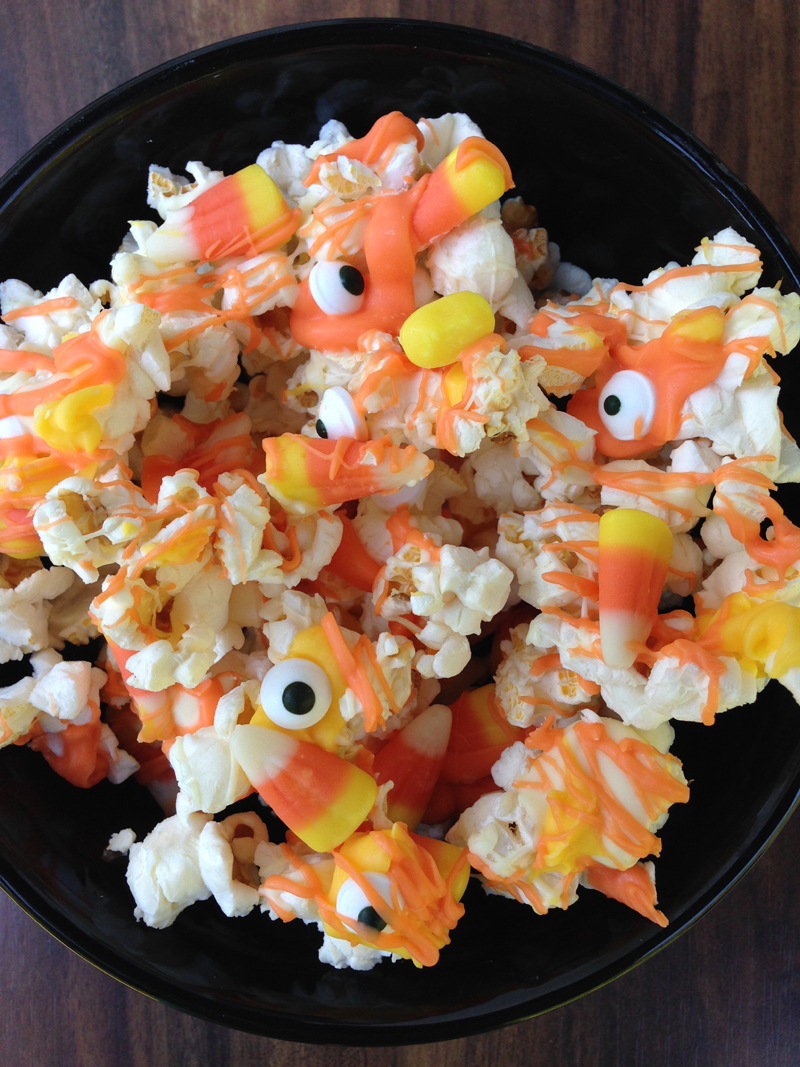 In the original Recipe you find Reese's Puffs cereal but you don't really need it. It also might be easier to spread the popcorn on a cookie sheet and then drizzle the chocolate over it. Then place the candies where you want them. If you do it the other way and mix the candy into the popcorn first it will sink to the bottom and you just cover the candies with chocolate. Then it won't look as nice as it does now.
Candy Corn Snack Mix
Make your own salty snack mixes from scratch. Use a little rice cracker and nut mix and together with candy corn you have a sweet and salty treat you'll love!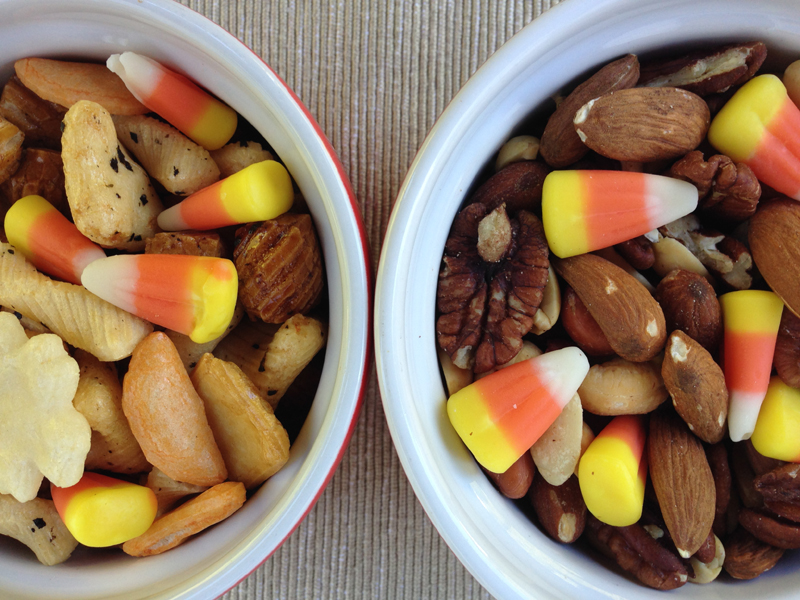 Candle Holders from Candy Corn
Here some easy-to-make decor from your candy corn. Grab a glass candle holder or container we all have in our household and then top it with a tea light. Perfect not just for Halloween but also for Fall Dinner Tables.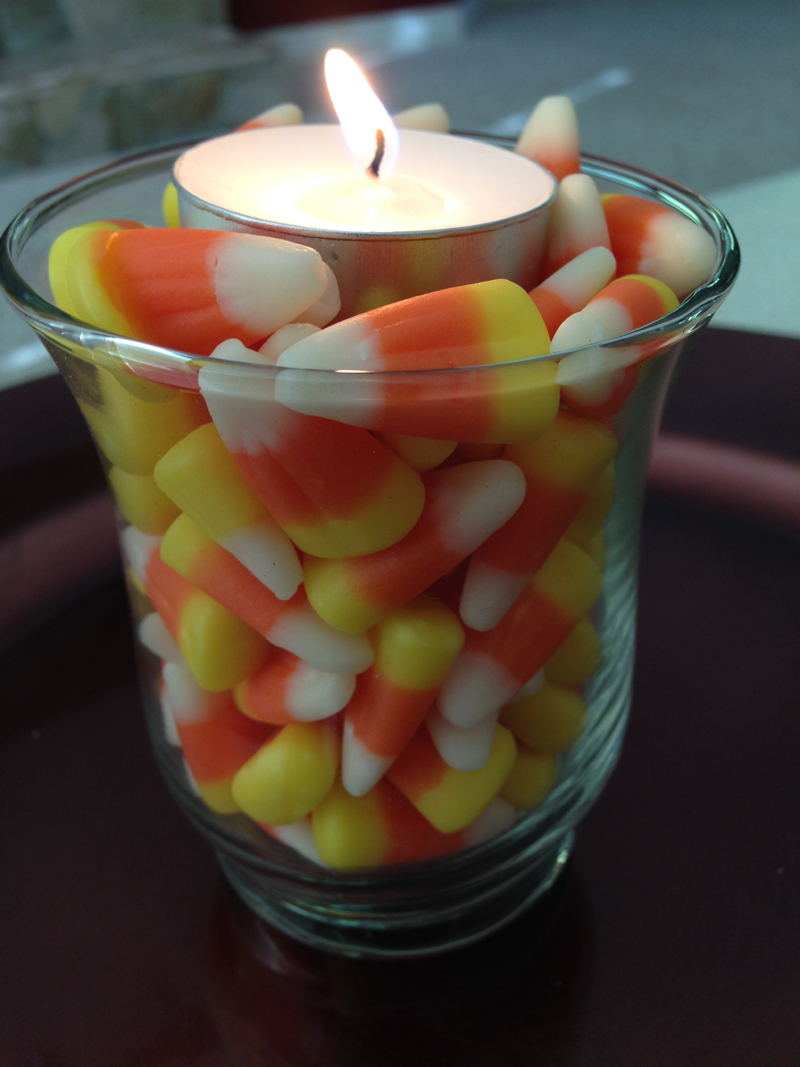 Cake Dekorating with Candy Corn
With Candy Corn you can also decorate a cake. Add some flowers or just use candy corn for small accents on your decoration.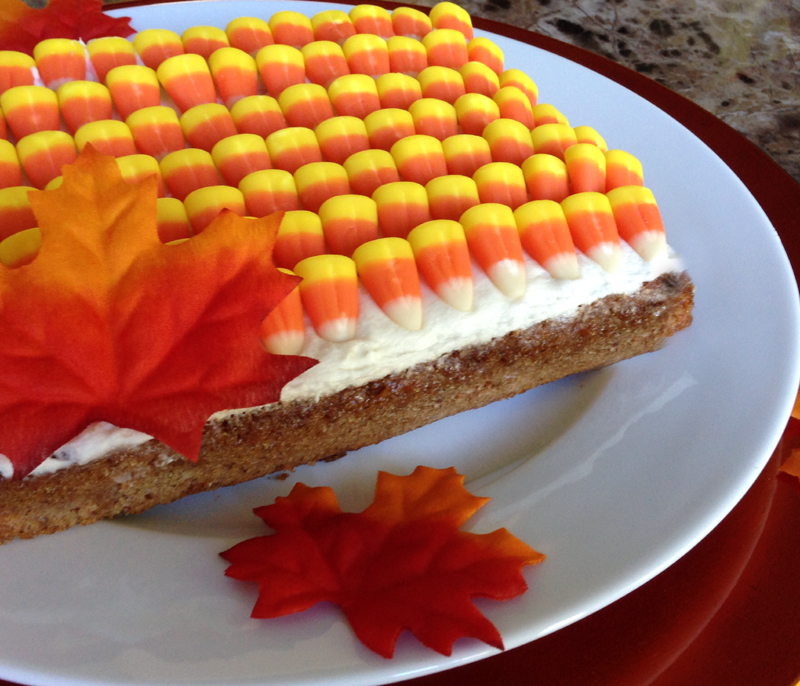 I bet these recipes will give you some ideas for even MORE fun Halloween decoration!
Want more Halloween Fun?
Grab our Halloween Kit and make beautiful decorations for your party!