When hitting a plateau of lacking in imagination for your digital scrapbooking layouts, you probably wouldn't want to use the same templates you've been using over and over again. Most likely, you are looking for new design concept to inspire you to start working on your next project. In that case, your best bet is making your own digital scrapbooking layouts re-make in GIMP. It's very practical, easy and of course, customisable to fit your own design taste.
Learning how to duplicate layouts might look difficult at first but if you start it right, you'll be completely done with a new design in no time at all. Let's try it out with this layout from our gallery: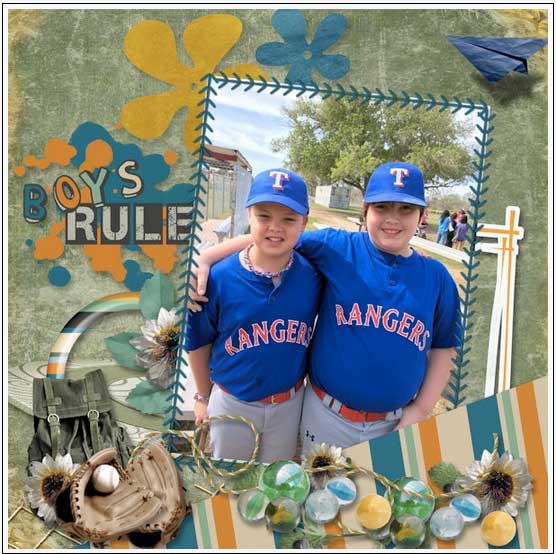 First rule is to get the same kit used in the sample layout. We have downloaded Digital Scrapbooking Megakit It's A Boys World (PU/S4H) by Digidesignresort as it was the kit needed for this layout. Checkout each and every folder to look for elements and papers used in the sample. When you're done gathering the materials, you may begin working on it in GIMP.
You can increase each image by clicking on it so you can easily see all settings used.
Layout Re-make
Open the background paper you're going to use in GIMP.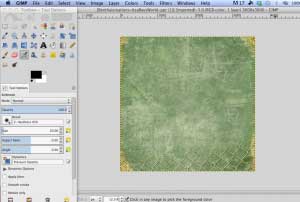 TIP: Generally, downloaded papers from digidesignresort shop come in 12 inches x 12 inches in size with 300 resolution. You may opt to re-size it using the Scale Image option. Since we are re-making the layout we'll keep the size as is.
Carefully study the layout before throwing in the details one by one. It's best to add other papers first before putting in elements.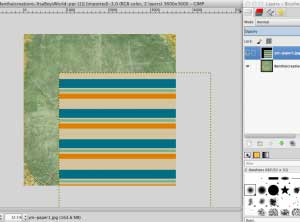 Let's move and rotate the paper as to how it was placed in the original layout.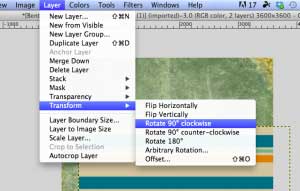 With the paper rotated, we'll cut it out diagonally using the Free Select Tool. Draw a triangle and go to Edit > Cut.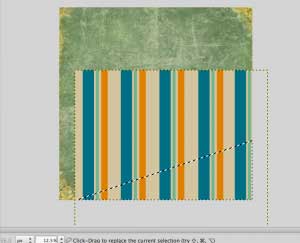 Hide the original layer by clicking on the Eye icon.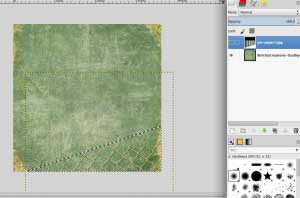 Then go to Edit > Paste as > New Layer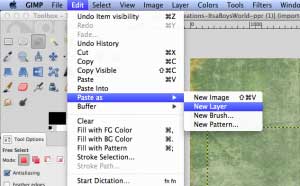 Using Arbitrary Rotation, slightly rotate the layer to the left.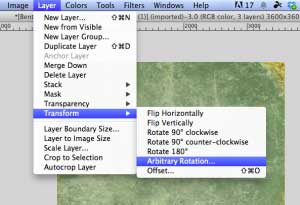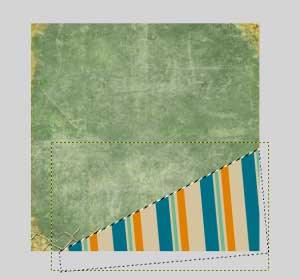 Now, it's time to put the orange frame! Open the frame element as layer and place it in the proper location just like this: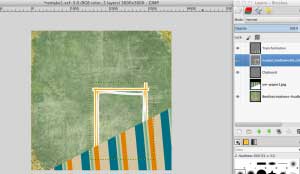 Add the other background elements. Again, you can re-size and rotate them to fit into the layout. Here's how our layout looks after we've added most of the elements.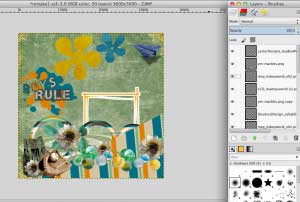 Add any picture of your boy subject.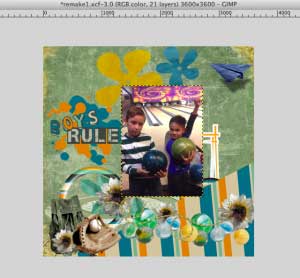 Open the stitch frame as layer and re-size it to fit into the photo. Once it's over the photo, go to Layer > Merge Down to blend the stitch frame with the photo.
Finally, check and re-arrange each layer's arrangement like which goes in front or at the back. Save it and export to JPG and that's it!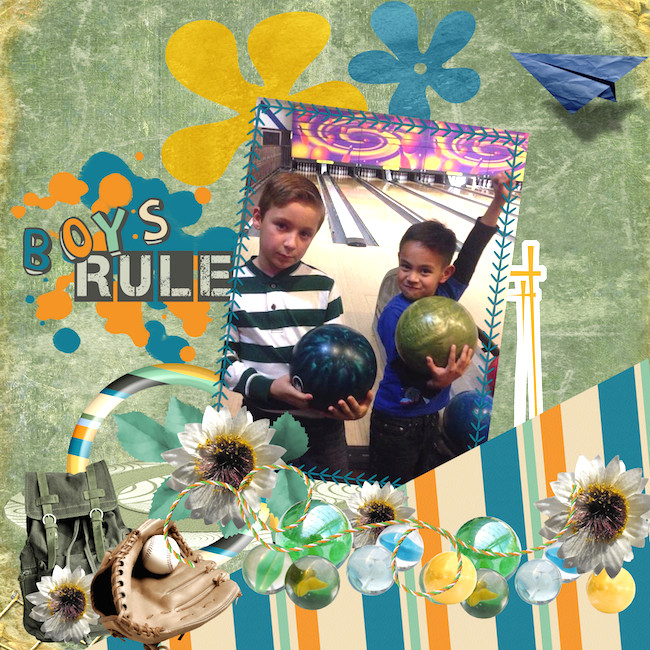 Boy, that was easy, right?
Like the Digital Scrapbooking Layouts?