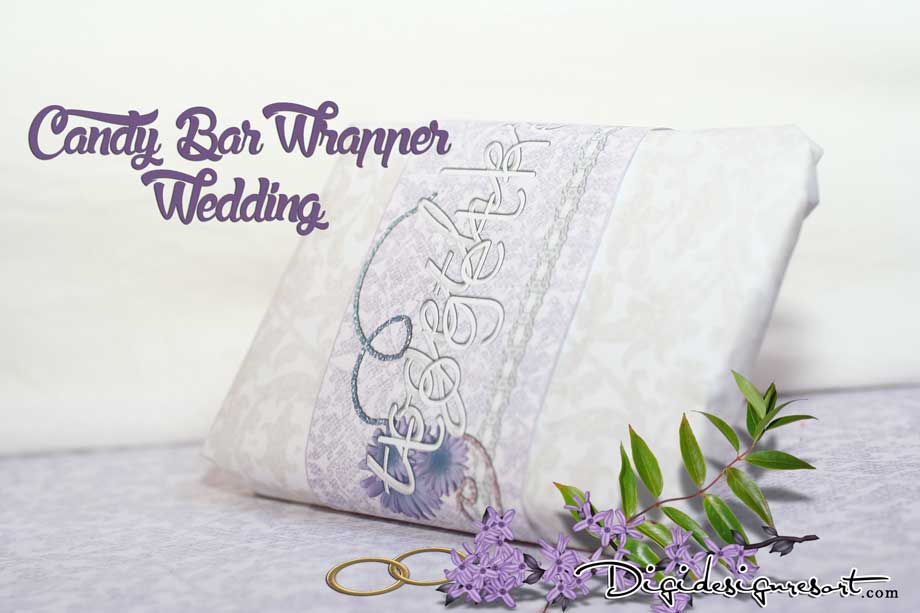 For a wedding you want a really nice and exclusive decoration. You'll use the best dinnerware you have, the best table cloth and nice candles. But there are the little things such as candy bar wrappers for your wedding which will make the day really special because you put attention on the details. In this digital scrapbooking video I show you how to create a Candy Bar Wrapper Wedding and decorate it with digital scrapbooking supplies.
I use Photoshop Elements but you can also use any other image editing program such as Photoshop or the free Gimp.
Candy Bar Wrapper Wedding
https://www.youtube.com/watch?v=RrP9q0RU_IM&feature=youtu.be
Watch the Candy Bar Wrapper Wedding Video and learn how to make an extra special wedding decoration and gift for your visitors.
This Candy Bar Wrapper is created with the Digital Scrapbooking Kit "Wedding" from Digidesignresort.