Do you like Alice's Adventures in Wonderland? Then you'll love these wordart with quotes from the book.
Just click on the preview to download the Freebie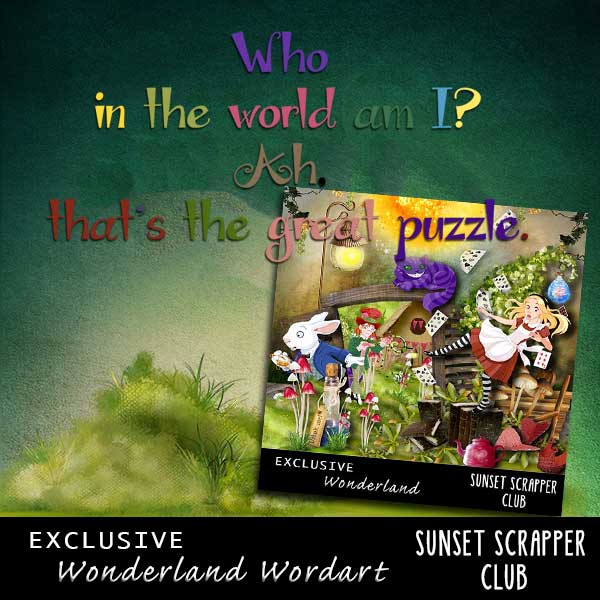 If you like the Freebie please do us a favour and like it, tweet it or share it. This means so much to us! Thank you! 
Like it? Grab this lovely kit at the Sunset Scrapper Club