A vintage personal journal is a great way of preserving memories of a special event of your life. But it is not just good for that. You can also use it as a personal notebook. You can never have enough notebooks, can you? Here's how you could make your own using great digital scrapbooking elements and GIMP 2. You can increase each image by clicking on it so you can easily see all settings used.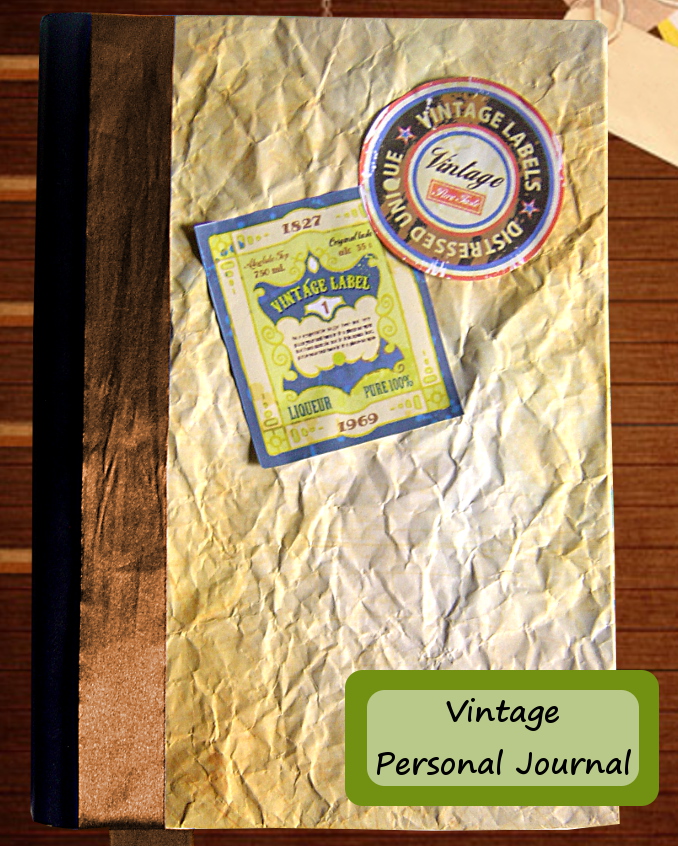 Vintage Personal Journal
You can use an old map to use as a cover for you journal. Since I can't find an old map, I used a digital map paper from the Vintage Traveling Kit from Digidesignresort.com. I opened an image with a standard 8.5×11 (portrait) size. Then I scaled down the paper to almost fit my background.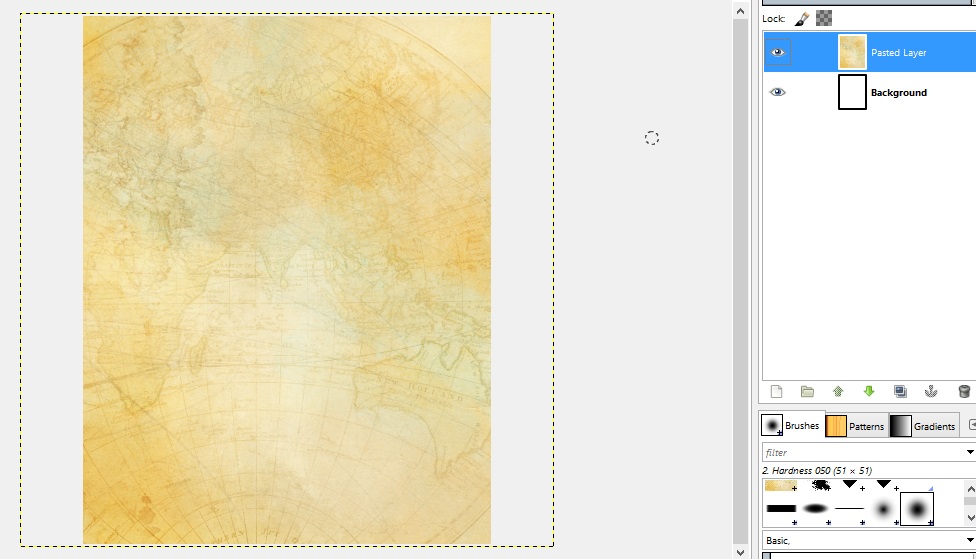 Then I just cut out the excess and prepared it for printing.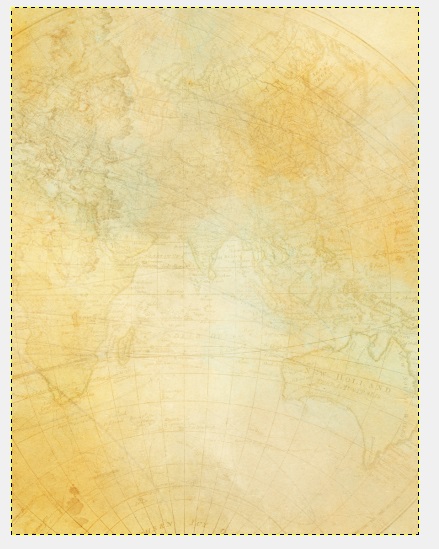 I also printed out some Vintage Labels for embellishment.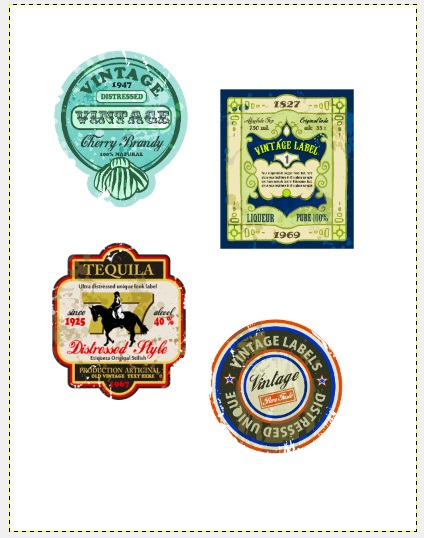 Now, for the wrapping action, I crumpled the paper lightly first and then smoothed it out to give my journal a textured effect.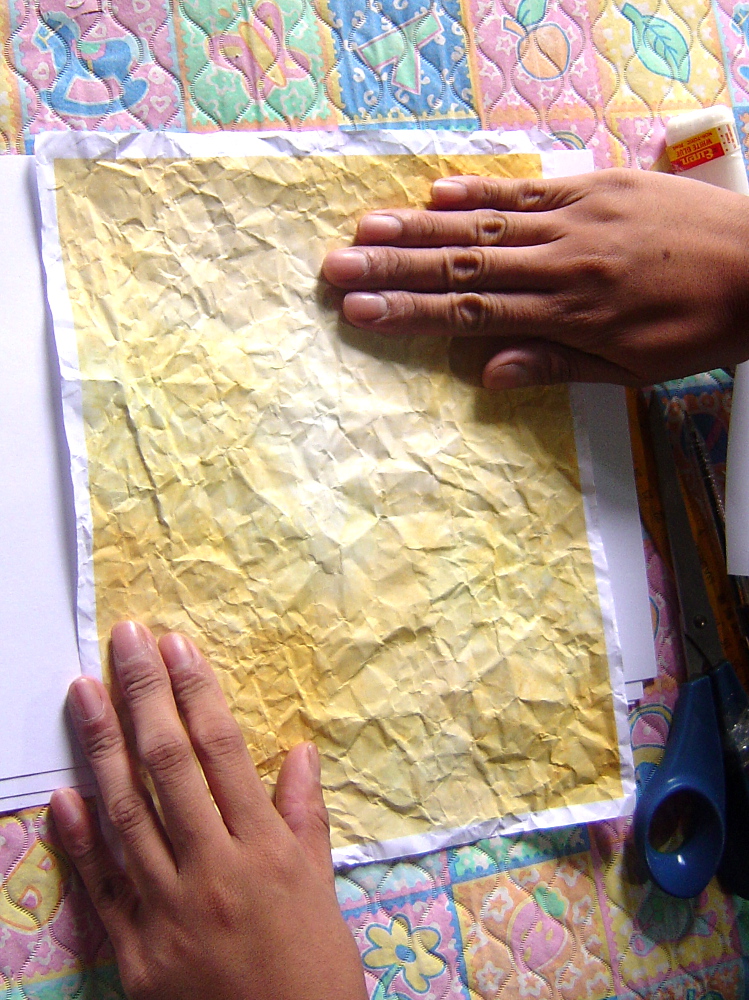 Then I wrapped it on the front cover of my notebook, leaving the bound side (where all pages are joined together) uncovered.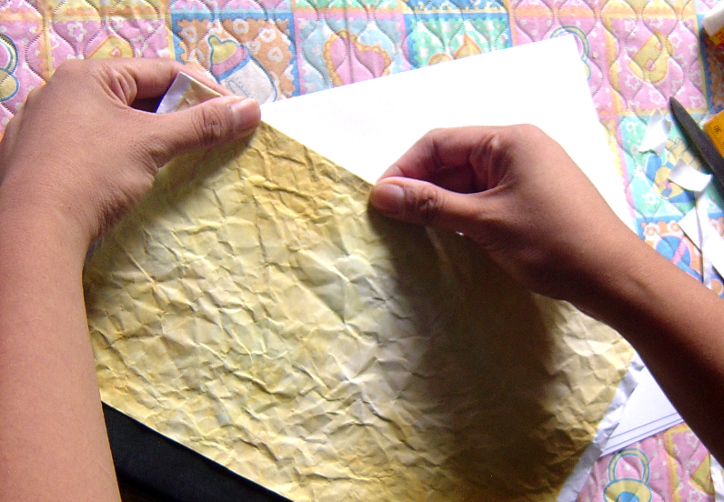 Then, choosing two from my vintage labels, I cut them out and used it to decorate my front page.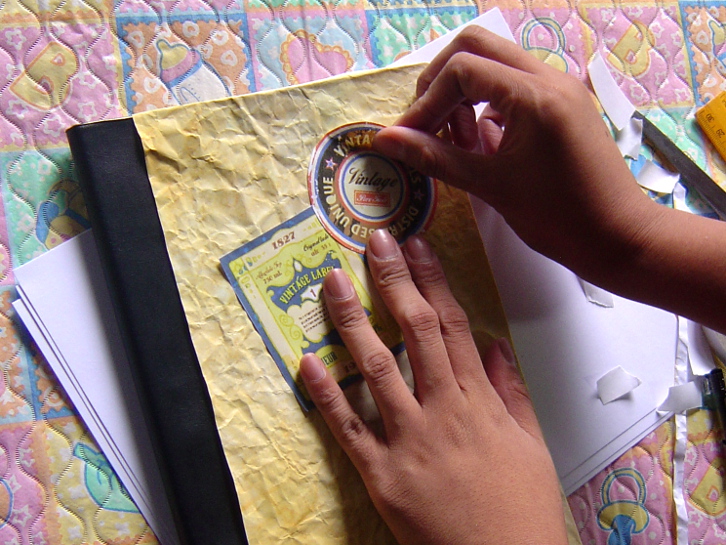 Then I added a brown ribbon to cover the edge of the crumpled paper and to serve as a marker for my journal as well.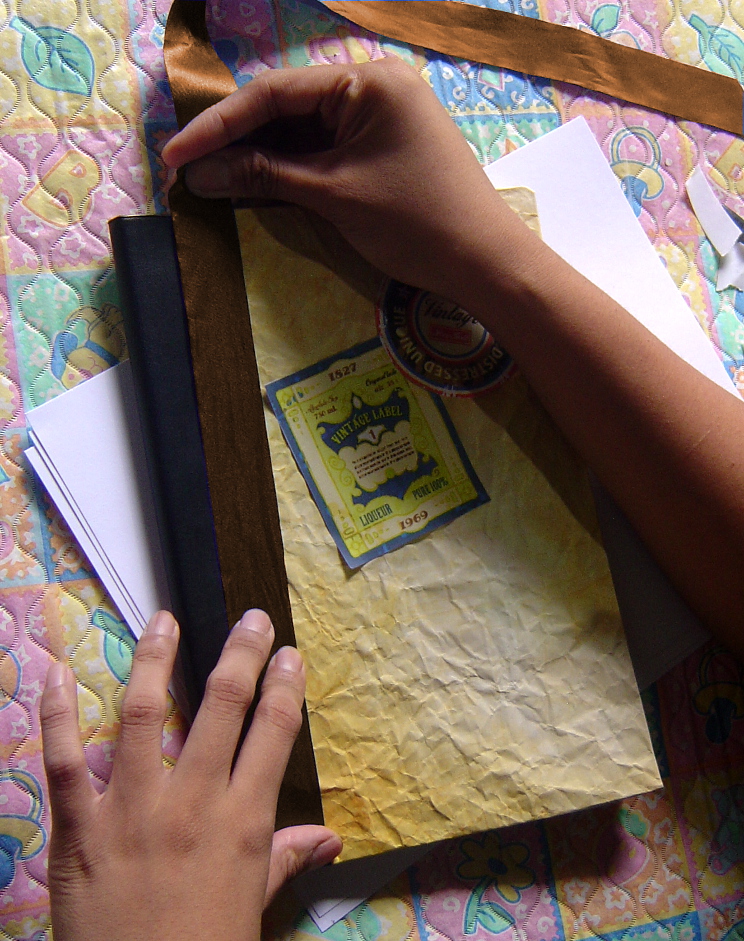 Now, my vintage personal journal is ready for my written memories!