These treat boxes are great for giving small gifts, mementos, or candies with. Using the template we have here, it is also easy and fun to do with GIMP 2 and some printed scrapbooking elements.
You can increase each image by clicking on it so you can easily see all settings used.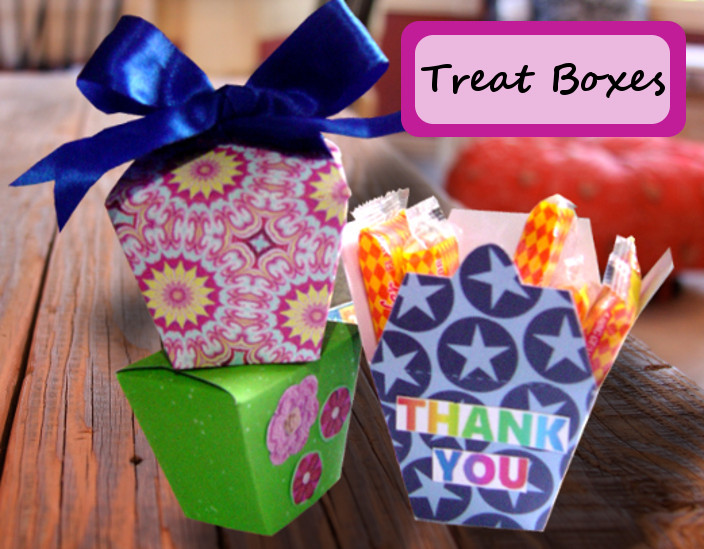 Treat Boxes
Here is the template for this box. This can fit an a regular printer paper.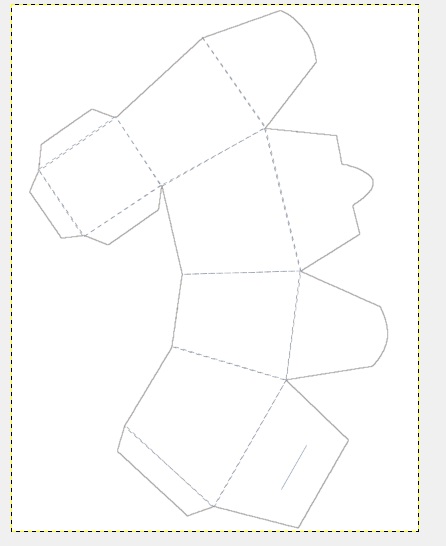 What you can do is print that template out, then print the pattern you want at the back of the same paper. That way, all you have to do is cut and assemble.
Here, I used GIMP 2 to add the pattern I want to use. This beautiful starry pattern is from the 4th of July kit from Digidesignresort. As you can see, the Alpha Selection from the background layer (which is the template) is already highlighted.  With the pattern layer chosen,  go to Select>Invert then hit Del on your keyboard.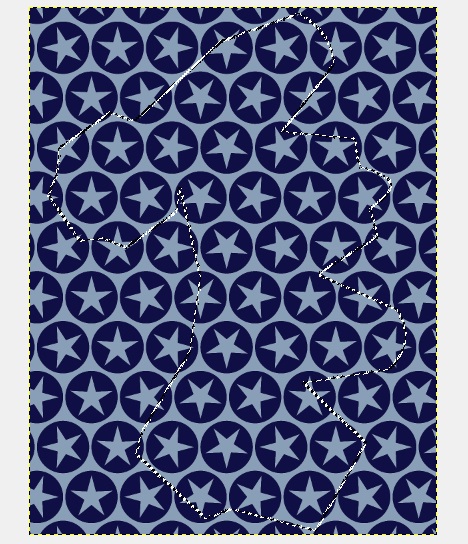 This is how it would look now.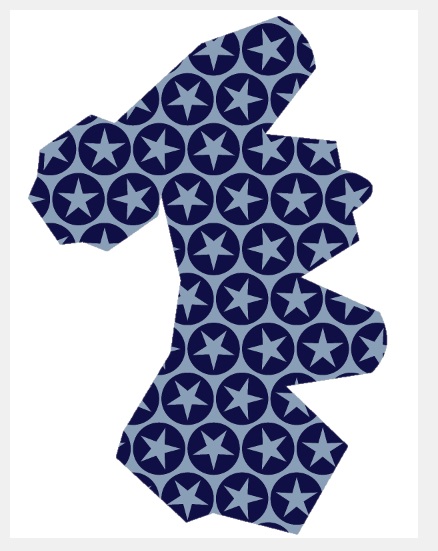 You may want to add dotted lines to help you distinguish where to fold. For this,  I used the Path selection tool and then go to Edit > Stroke Path.
After printing it, cut the pattern out.
Then using a cutter, cut out the hole where it will be joined with the other flap.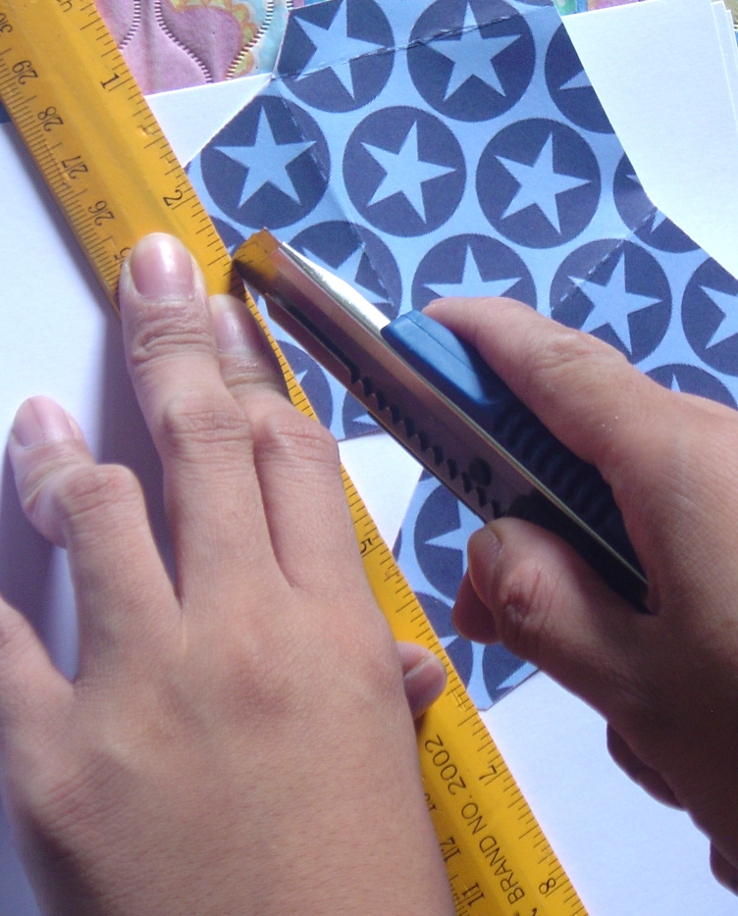 Now fold everything that needs to be folded.
\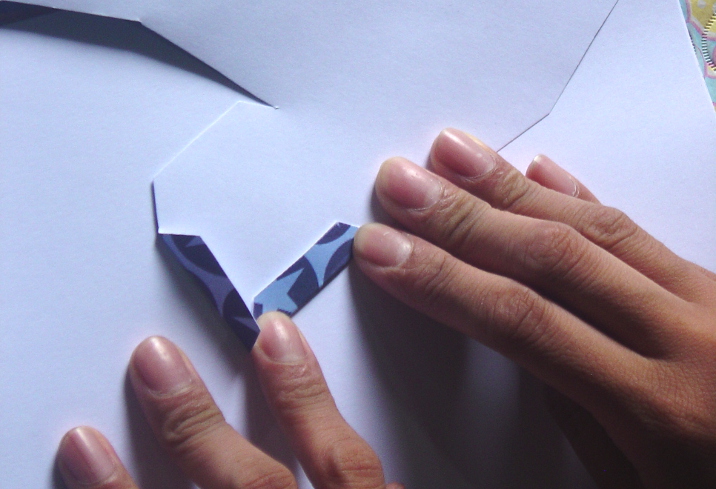 This is how it would look when everything's glued or taped together.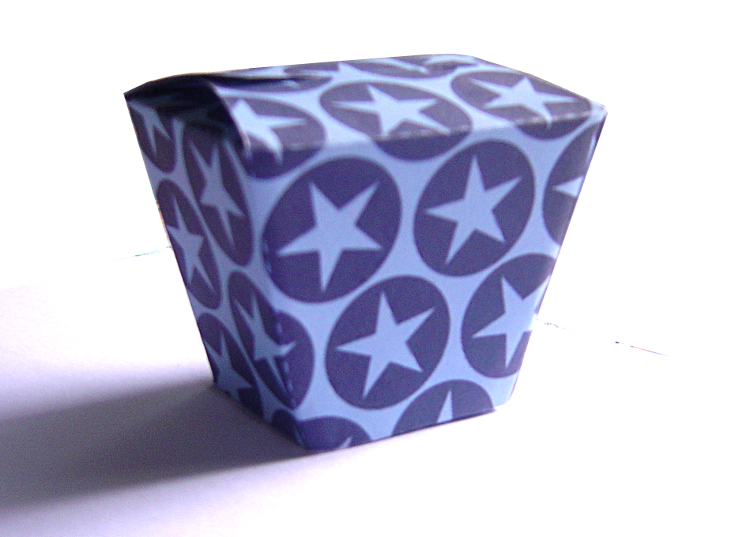 You can decorate it with printed scrapbooking elements and bows. Get creative!