Every year we need a new one: a calendar 🙂 And yes, it should be a nice one you can use for many occasions. Calendar you buy are not just more expensive they also have one disadvantage: Maybe not all photos in your calendar are nice. The easiest way to get around that is to make your own calendar. For this purpose we have created a tear-off calendar with a photo of little Strolch, my cute baby cat (when he actually was a sweetheart!). Now, as a toddler, he is no longer sleeping all day in my arms but running around, teasing my other cat Flo and, in general, messing up my home.
You can grab this printable at our store and it is super easy to create a calendar with it. Just use a piece of wood, put the paper on it and the tear-off calendar as well.
What you need:
First, get the printable and send us your image. We will create a high quality JPG file for you which you just need to print out. Once done, you can laminate the paper to make it long-lasting but you don't have to.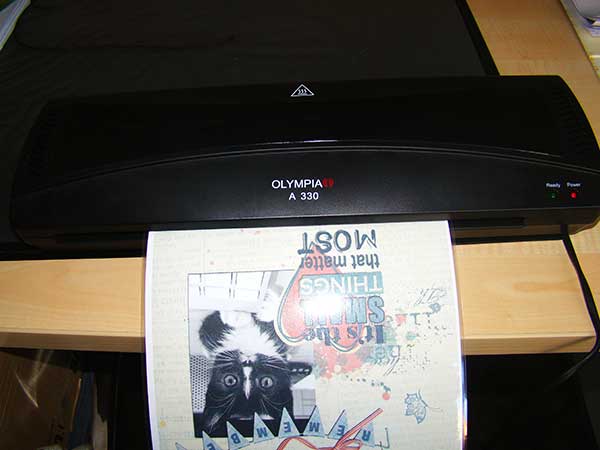 Cut into the paper and put on the tear-off calendar.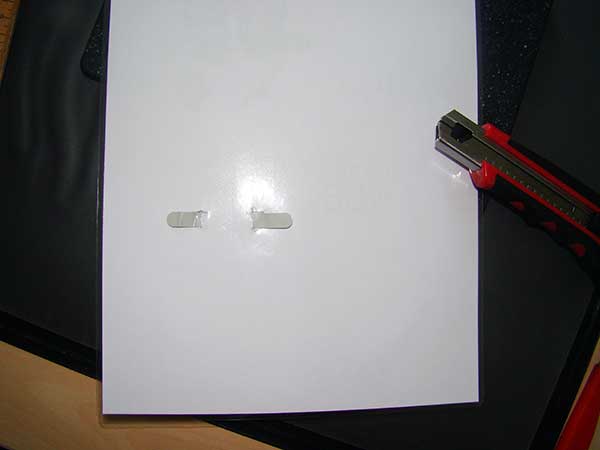 Now glue it all onto the chipboard.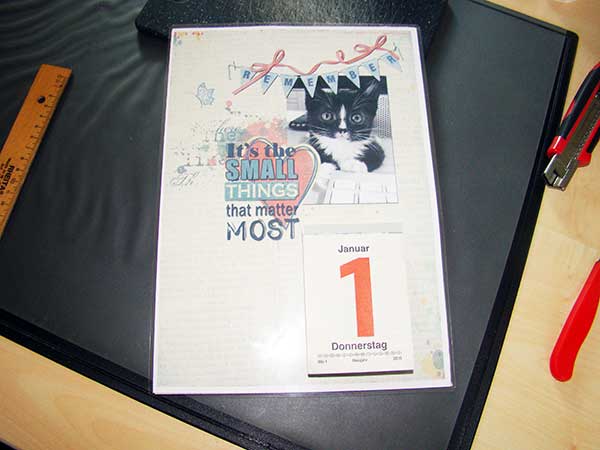 Glue the paper on a chipboard.
That's it. See how easy it is?