A meal planning sheet is ideal for busy moms who need to prepare meals immediately, minus the thinking time. Here is a sample of a monthly meal planning sheet which you can post on your kitchen wall and fridge or compile into one binder of meal guides.
You can increase each image by clicking on it so you can easily see all settings used.
Meal Planning Sheet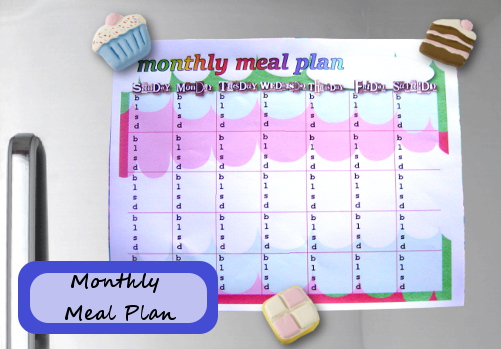 First, I chose a background which I think would look around my kitchen. This digital paper is from the Under the Sea kit from Digidesignresort.com.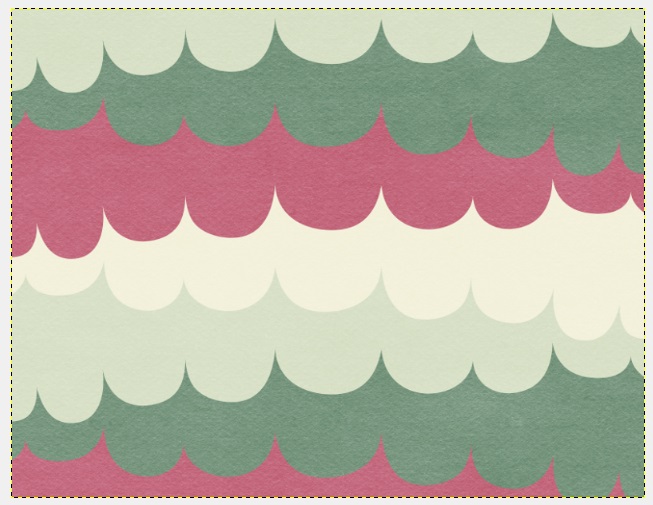 I then scaled it down and cut it into an 8.5 x 11 inch image. Using the Rectangle Select Tool, I created a 748 x 484 pixel shape inside. This is where the days of the month would be.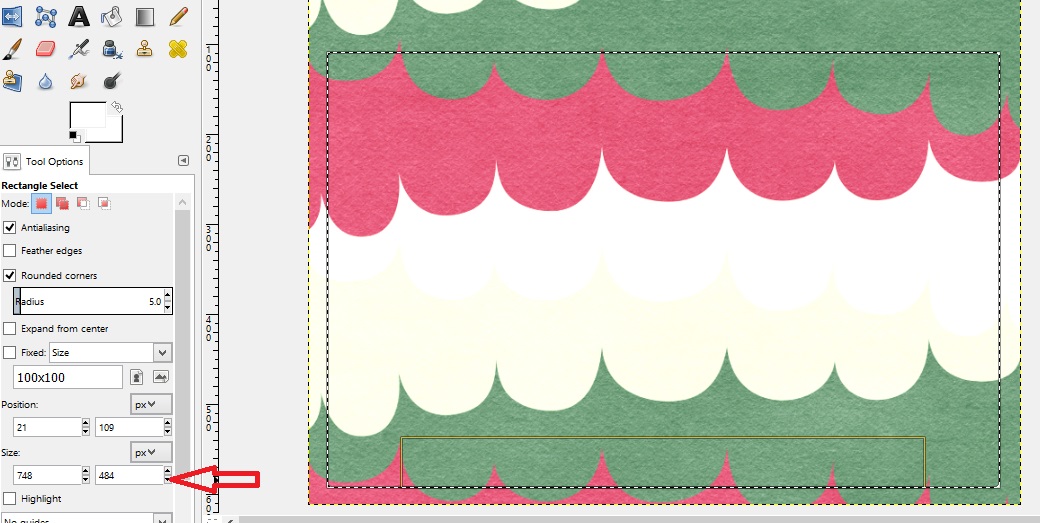 I created a new image with the same size as the shape I created earlier.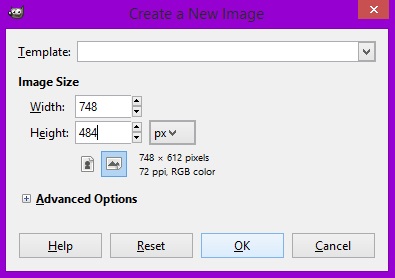 I went to View > Show Grid.
Then I went to Image > Configure Grid and adjusted the grid to the followings settings.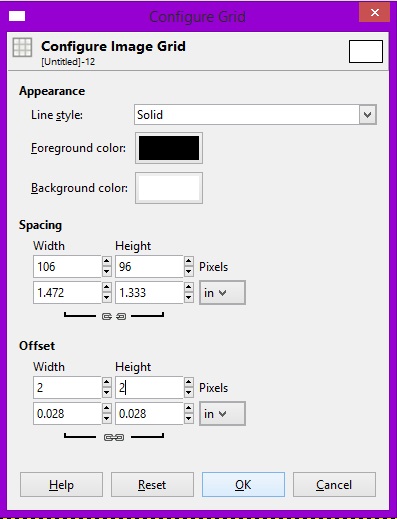 I traced the grid with the Pencil Tool to create the divisions. Then I copied the image and copied it onto my printed background. I opened this to a new layer so I could reduce the opacity and let the print from behind come through a little bit.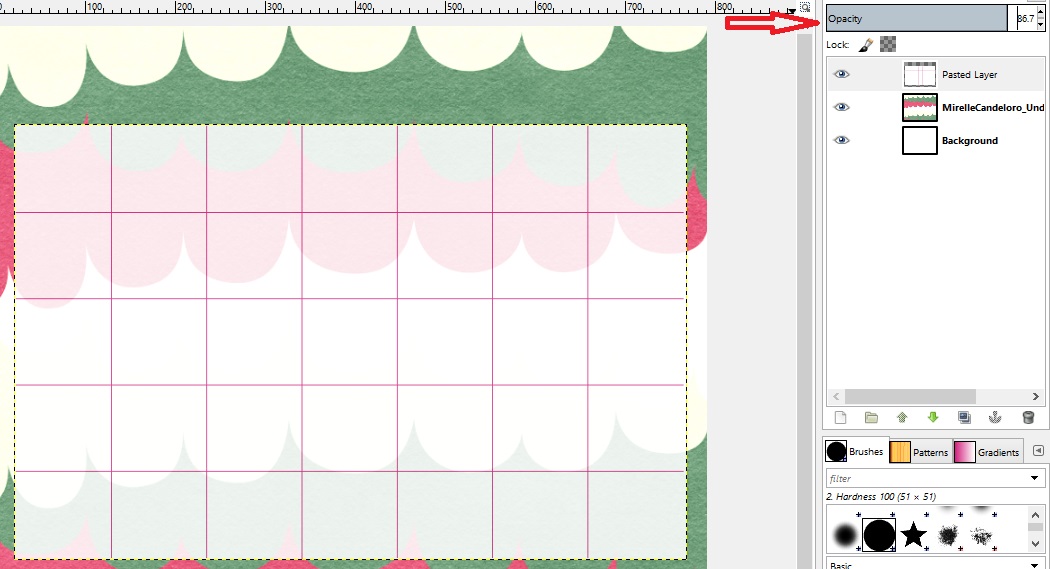 Using the Text Tool, I put the initials for breakfast, lunch, snack, and dinner to help me identify my meals.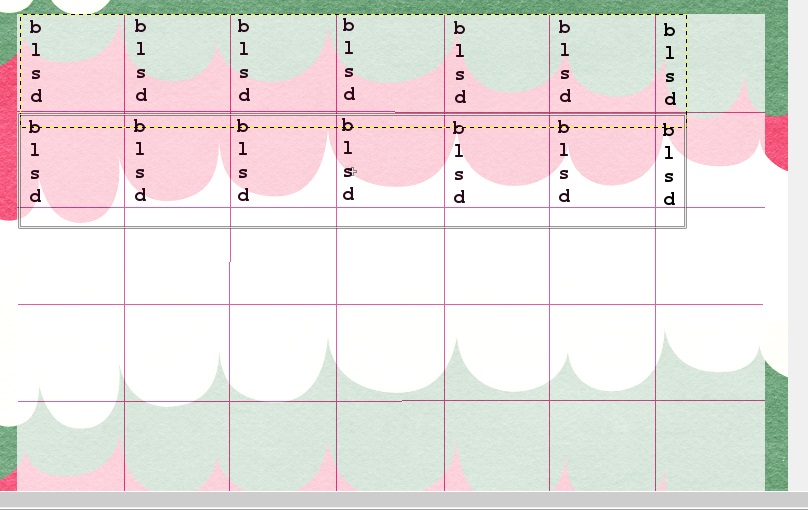 Then I created the title page. Afterwards, I put it on Alpha to Selection and, using the Blending Tool set in the Tropical Colors gradient, added the gradient to the letters for that extra effect.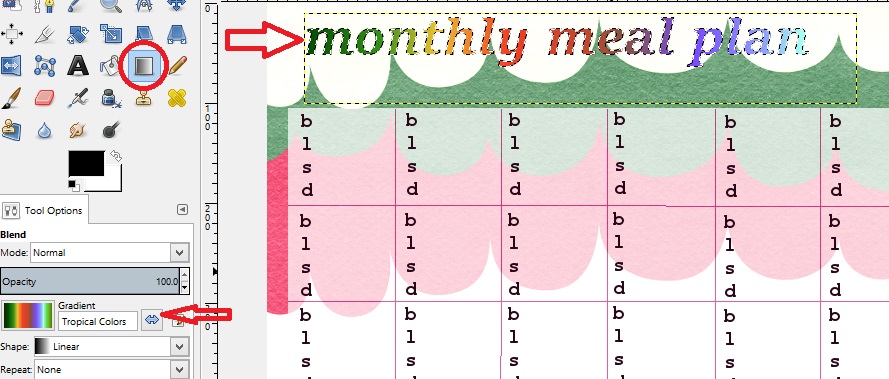 Then I added a white oval plus a drop shadow effect. This is where I would write the month I am planning meals for.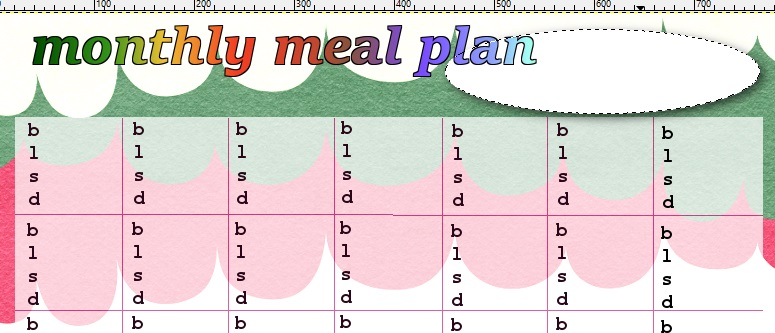 I found these really cool day-of-the-week wordings from the Calendar Bits kit.  The added drop shadow effect made it look like it as popping out from the paper.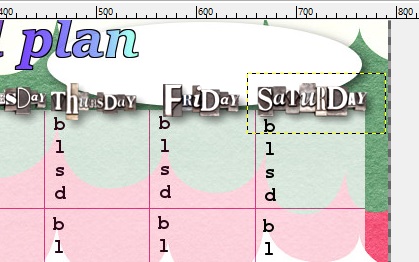 Here now is my finished monthly meal planning sheet. You can also make weekly  or daily meal plans, whichever you prefer. It's time to print it out!
I printed several copies of this so I would have something to write on for the whole year.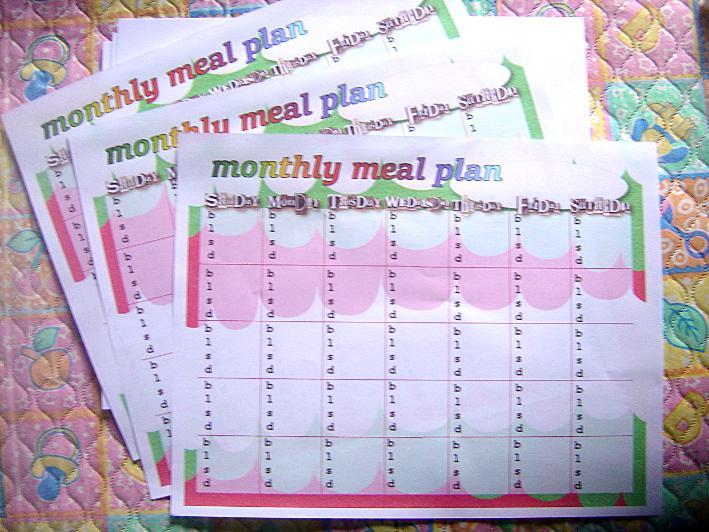 I wrote down the meals I plan to cook for each meal on each day of the month. You don't have to fill it all up at once. You can jot down a dish you may want to prepare as you go through the month.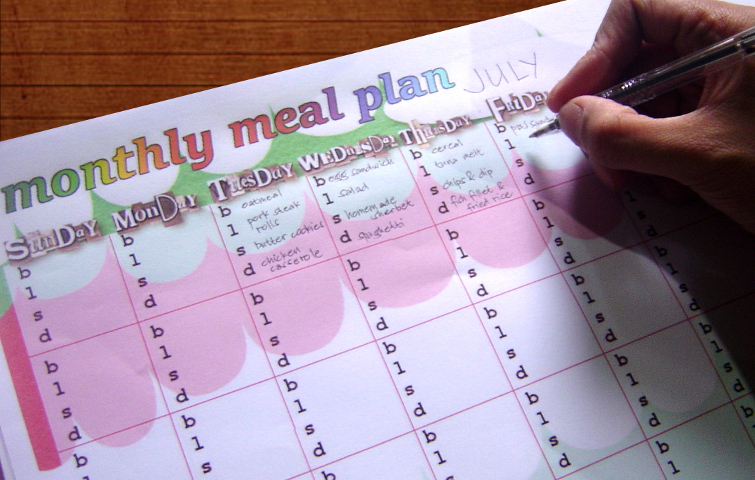 Hang it anywhere you want or compile it for future reference. Now I never have to kill time just trying to think of what to cook for every single meal each day.