Lunchbox notes are a wonderful way to motivate and inspire your child to do better in school. Using GIMP 2 and your chosen scrapbooking elements, you can make some of your own. Here's how:
Lunchbox Notes
 You can increase each image by clicking on it so you can easily see all settings used.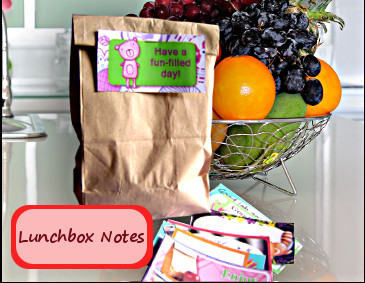 Open an 8.5 x 11 image in portrait form. Go to View > Show Grid. Then go to Image > Configure Grid and set the settings to what is shown below. Make sure that the link or chain is broken (circled).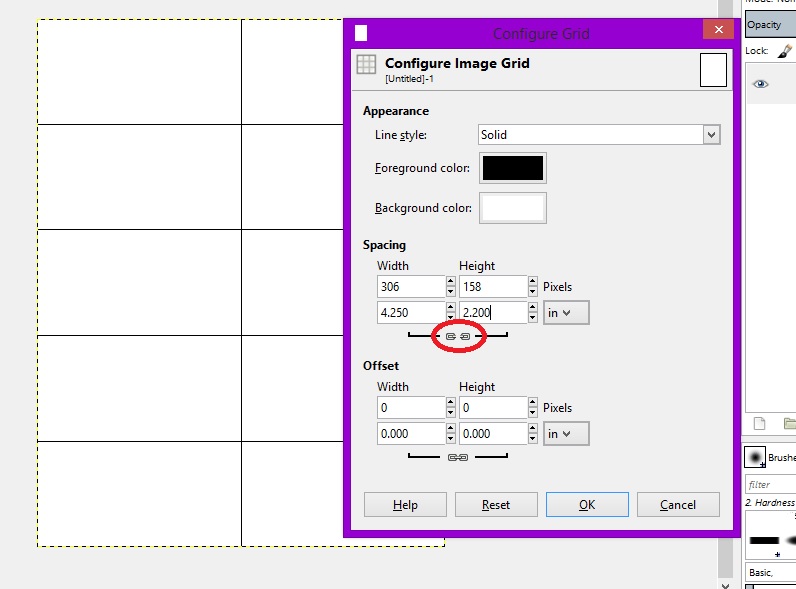 Using the Rectangle Select Tool, create the size of your note. Here, I am using a 281 x 147 size.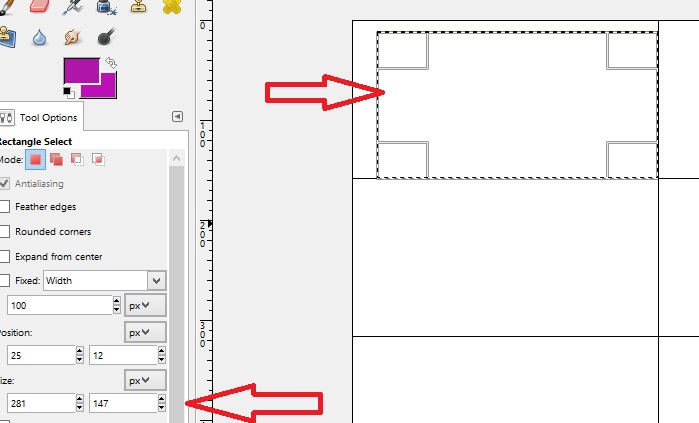 Click on File > Create a New Image, then enter the size of the note we measured earlier.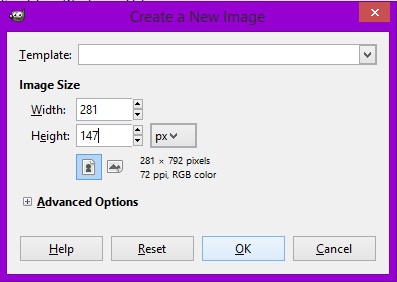 Again, go to File > Create New Template, then save this size so you can easily open it when you create another note.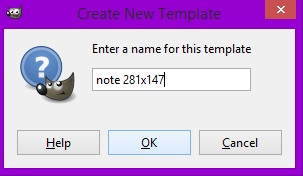 You can create your own designs using the digital scrapbook elements of your choice. Here, I will show you one of the notes I made. First, I chose a digital paper from the Flourish Paperpack from Digidesignresort. I scaled it down to a smaller size and then paste it on my note background layer.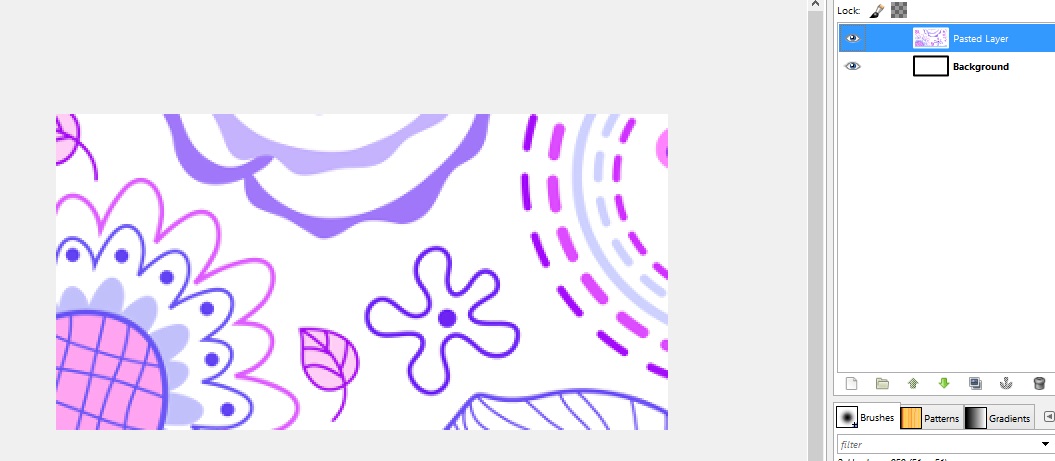 Then using the Rectangle Select Tool, I created a rectangle with round edges. Then using the Bucket Fill tool, I colored it light green. Then I went to Filters > Light and Shadows > Drop Shadow.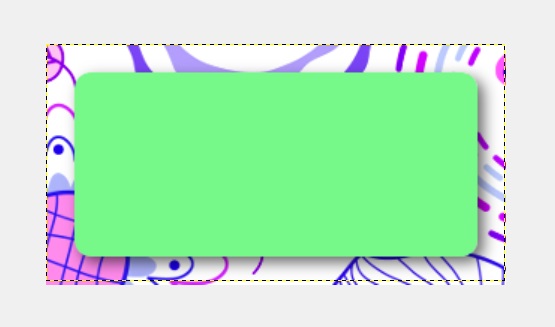 Using the Text Tool, I added my personal message.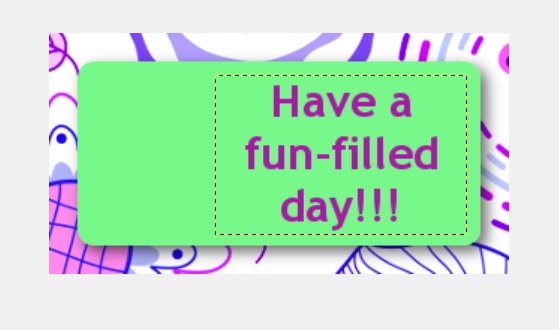 Then I added an adorable teddy bear element from the Birthday Party "Kids" kit. I merged all visible layers and copied it onto the 8.5 x 11 image.  I now have my first lunchbox note!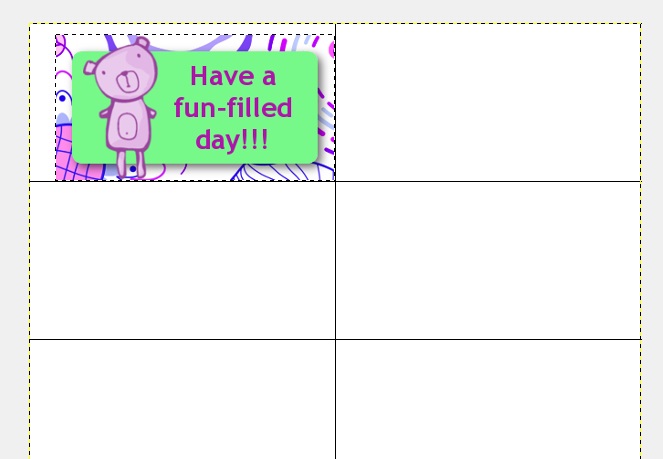 When creating another note, just go to File > Create a New Image > and then choose the note size template we created earlier.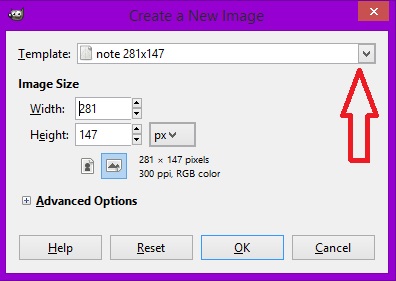 Here are some of my own creations: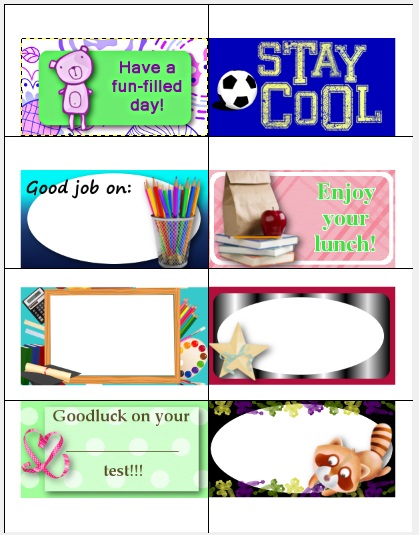 After I had them printed out, I cut each and every note.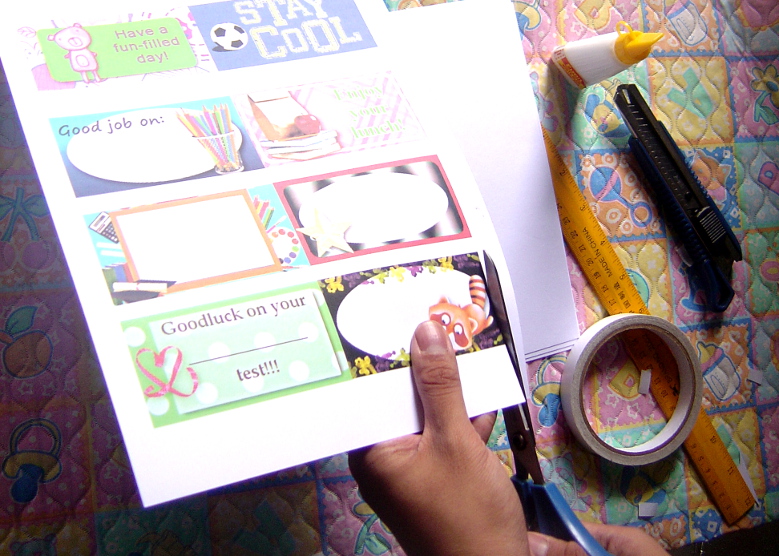 Some of my designs are blank so I could write on them.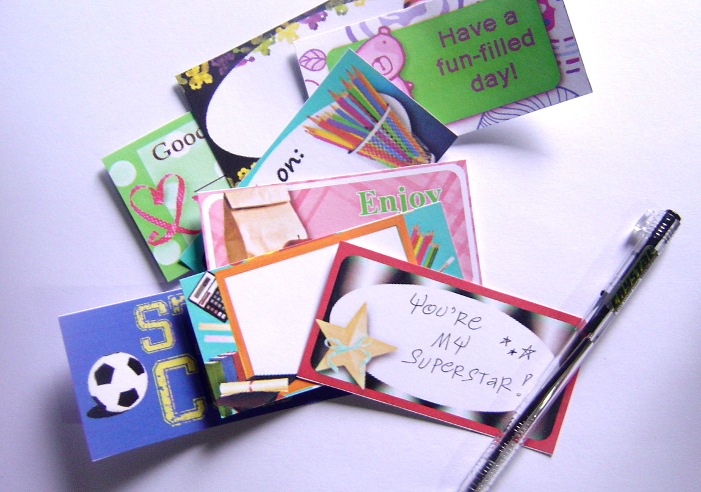 You can now add to your child's lunchbox. In my case, since my daughter is not in school yet (and has no lunchbox yet), I added the note to her snack pack which she takes with her every time she plays at her aunt's house.