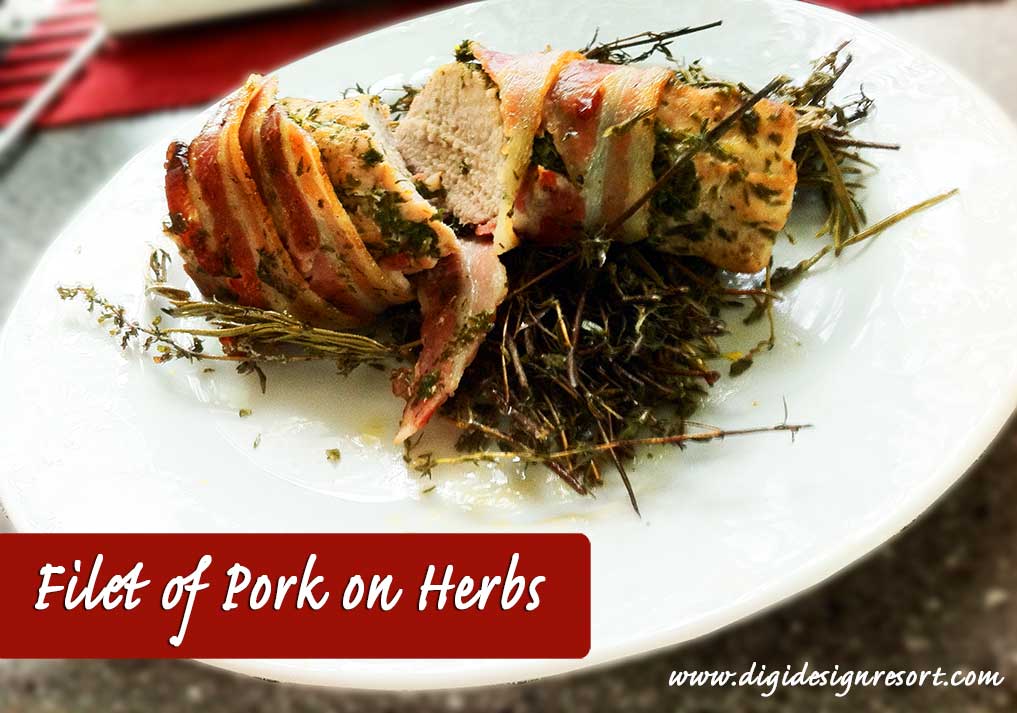 A nice, tasty recipe my Mum made last Sunday! It is very easy to prepare and perfect if you have guests. Even if you are a beginning cooker this recipe is perfect for you and makes you look like a head cook!
Filet of Pork with Herbs
Author:
Prep time:
Cook time:
Total time:
Prepare this easy filet of pork with herbs.
Ingredients
500g filet of pork
150g bacon in stripes
1 tie rosemary
1 tie thyme
more fresh herbs
fresh pepper
salt
liquid fat
Instructions
Pat the filet of pork dry, then spice it with salt and pepper. Put it into a pan and fry it with the liquid fat. Try to fry it from all sites.
Put all herbs on a plate, add the filet of pork on top and put the bacon on it. Then put more herbs on the filet of pork and put it all into the backing oven with 200 degree for 45 minutes.
 Here are the step by step instructions:
Fry the filet of pork from all sides.

Put the bacon over the filet of pork.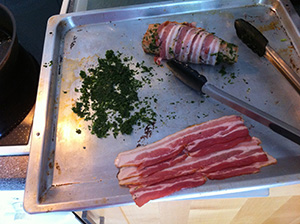 Add herbs under the filet of pork and on top of it.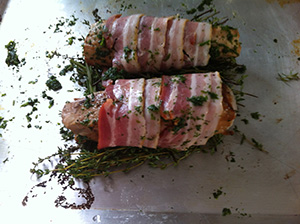 Enjoy your meal!
Do you like this recipe? Print it (on top!) and glue it on a recipe card for your personal recipe collection.