Are your kids too excited to welcome the new school year? Create this Back to School Countdown sheet for them to mark as the first day of school approaches. Here's how to make one in GIMP 2.
Back to School Countdown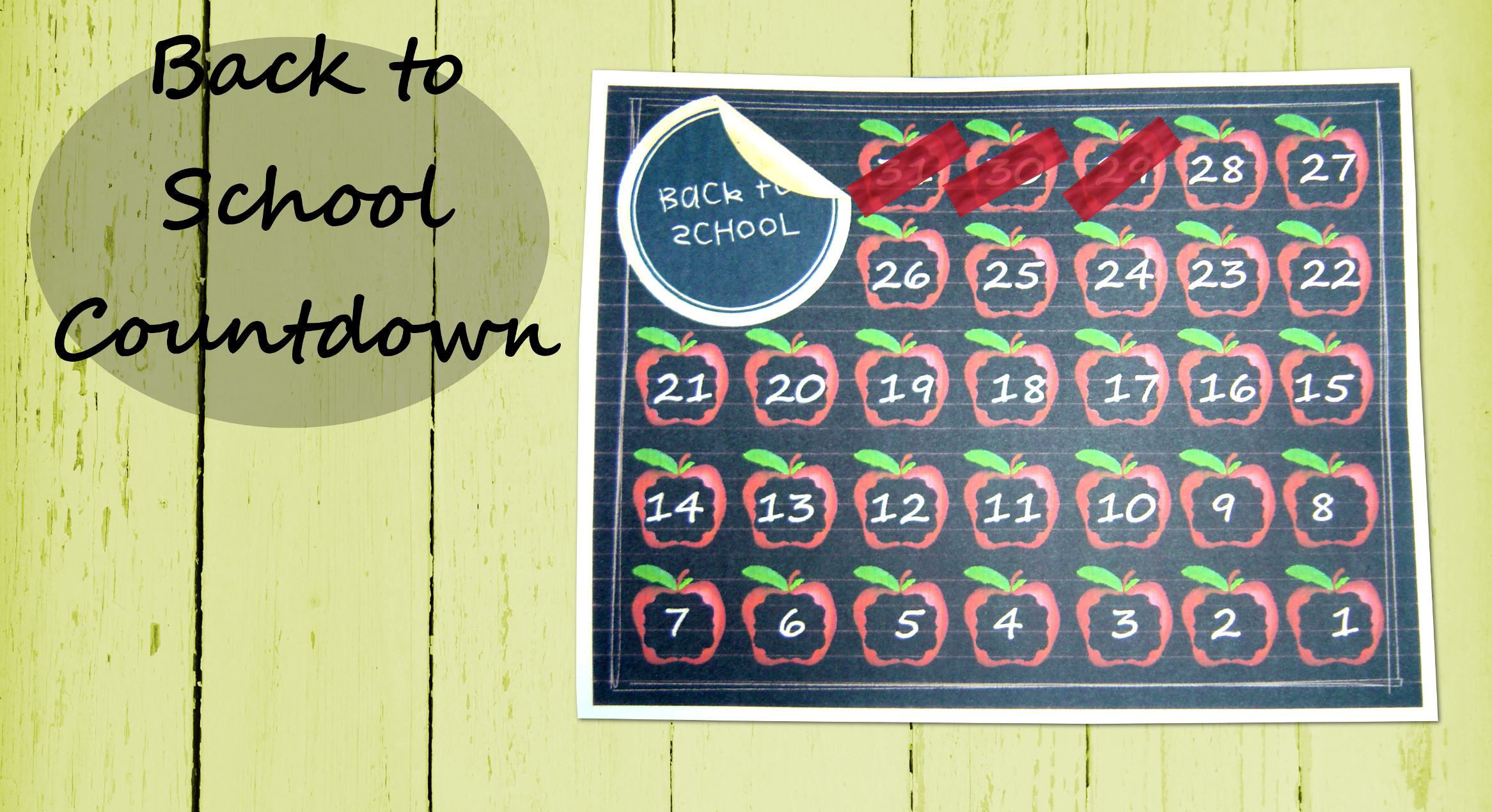 Open a new image with an 8.5×11 measurement, landscape format. Open a background that has something to do with school, like this chalkboard digital paper from the Back to School megakit from the Digidesignresort.com site. Scale image until it fits the background just right. Leave some spaces on all sides.
You can increase each image by clicking on it so you can easily see all settings used.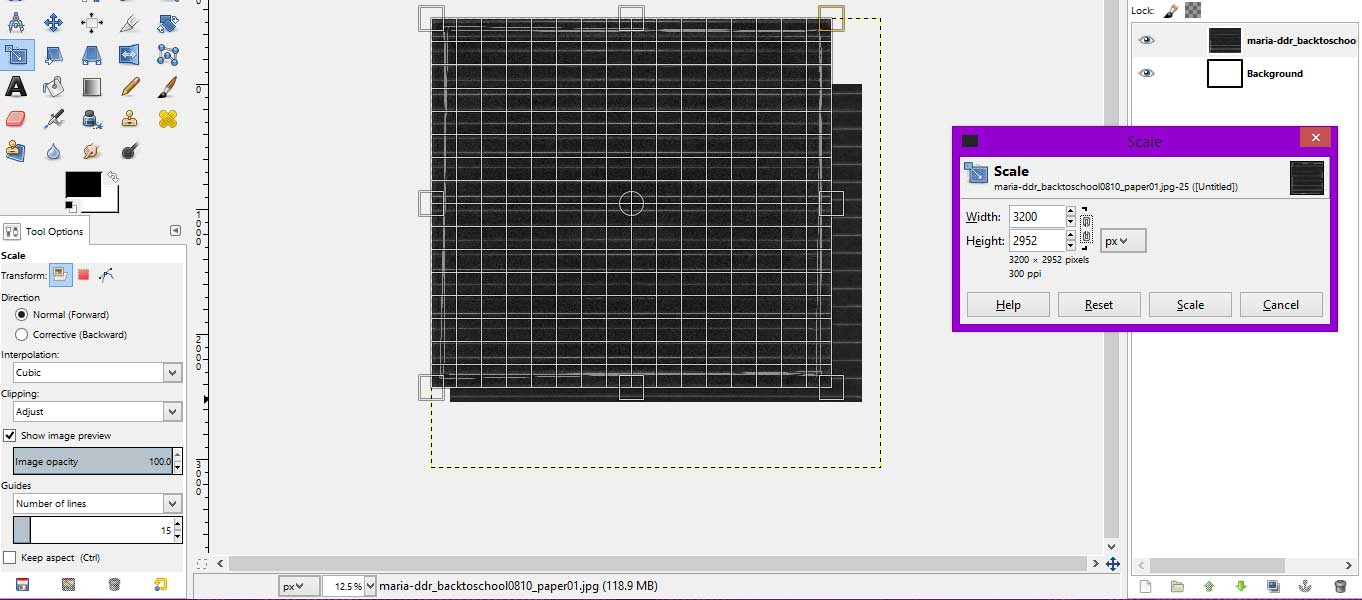 Click on the Move Tool and drag the margins down to create a grid with 7 columns across and 5 rows going down.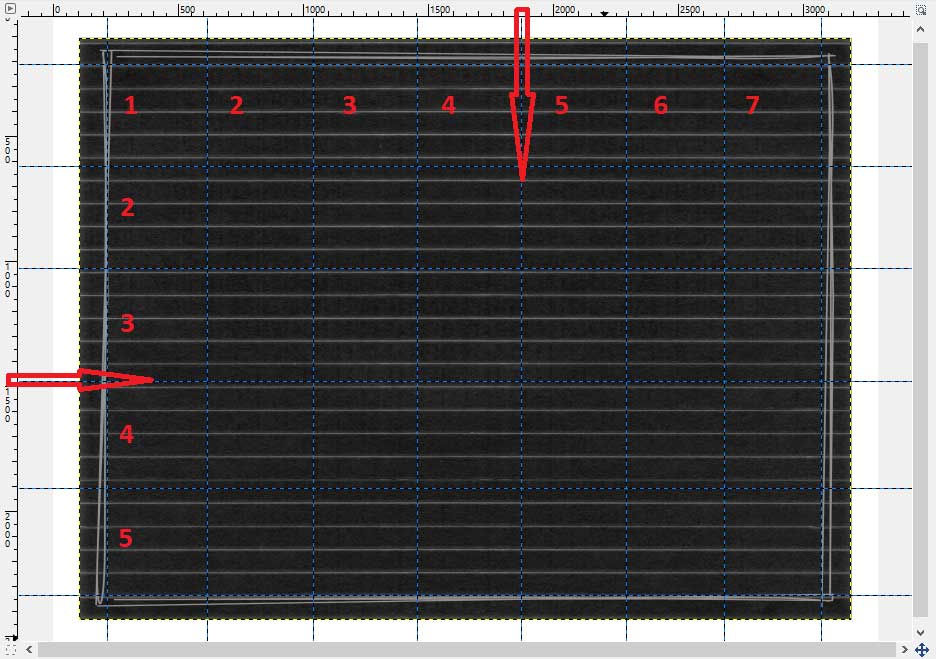 Using elements from the same digital scrapbooking kit, copy and paste this apple frame in each square.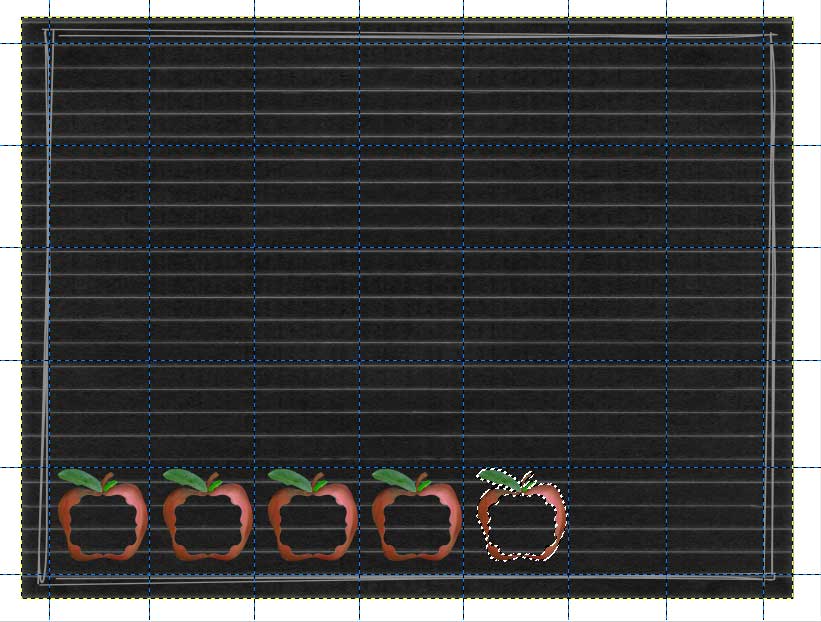 Keep pasting until you have about 31. Leave the first four squares empty.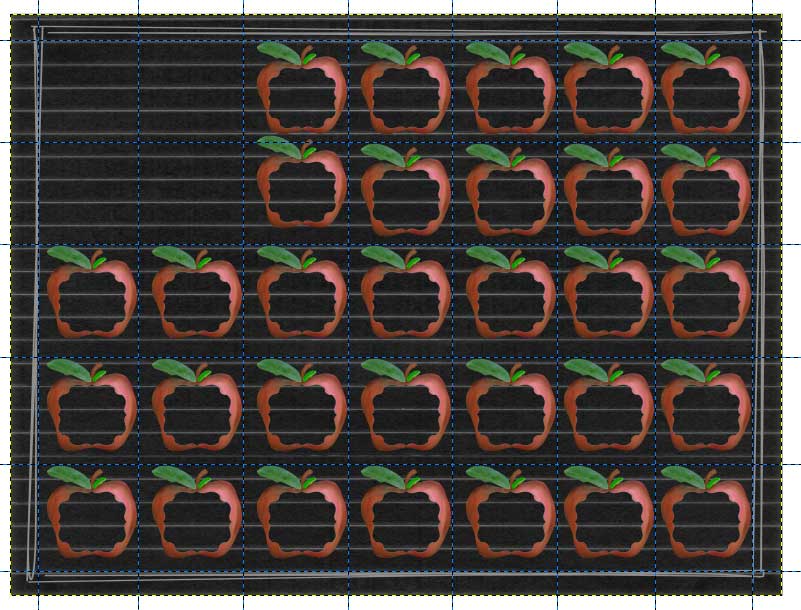 This peeling sticker element comes from the same kit and will serve as the title of our countdown sheet. Scale image until it fits.
Click on the Text Tool , choose a font that looks like it is hand written, adjust the color and size, and start typing your numbers from 31 going down to 1.

I adjusted the opacity of the text layer to make it look more like chalk.

Print it out and cut any excess edge.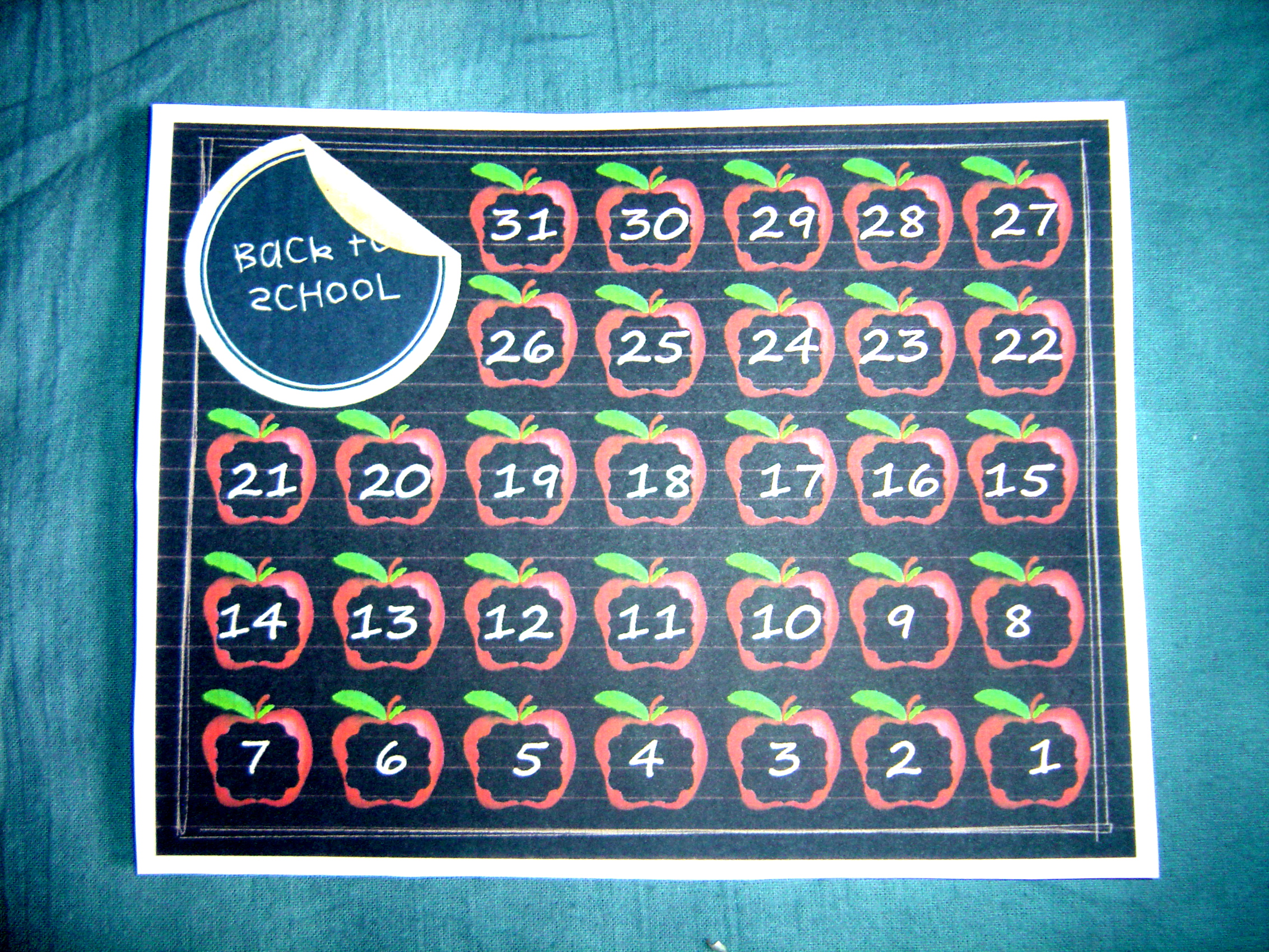 Attach to the wall of your son or daughter or put it on the fridge door. Using decorative or colored sticky tape, or stickers if you want, paste over each day that passes by until it is just one day left before school begins!