It's that time of the year again! You can make YUMMIE Jam and here is the perfect Strawberry Jam Recipe! Wherever we go, the mouth-watering fruits look at us. There are beautiful red strawberries, sweet cherries and golden peaches as well as small nectarines, raspberries and blueberries.
And there is still a trend to make your own jam. It does not just taste better than the bought glasses but it is also free of harmful substances. But you can also cook jam to make your loved ones a special present. With a nice decoration your self-made jam is something really special.
This recipe will show you how to make jam, no matter what kind of jam you have in mind. Mix each fruits you like.
Strawberry Jam with Rhubarb
Author:
Prep time:
Cook time:
Total time:
Let's make a very special jam, a mouth-watering combination of strawberry with rhubarb.
Ingredients
1 kg Strawberries
4 bars of Rhubarb
1 pk of jam sugar
3-4 splashes of lemon juice
Instructions
Remove the petal from the strawberries and wash them under water. Cut the rhubarb into small pieces and the strawberries in two pieces.
Cook the strawberries and the rhubarb in one pot but very slowly. The fruit juice will be enough water, just make sure you cook the fruits very slowly.
Add the jam sugar.
Use the hand blender to hackle the fruits.
Once the jam is set fill it in glasses you have cleaned with hot water. Close the glasses quickly and let the jam cool down.
1. Wash the strawberries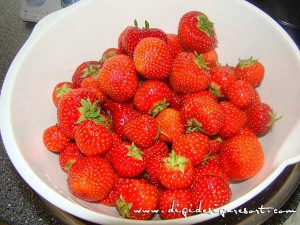 2. Cook strawberries and rhubarb.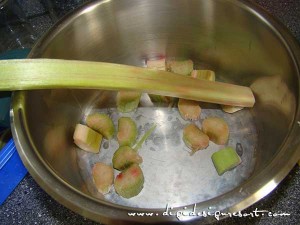 4. Use the hand blender to hackle the fruits.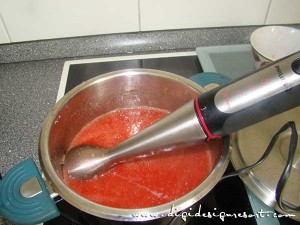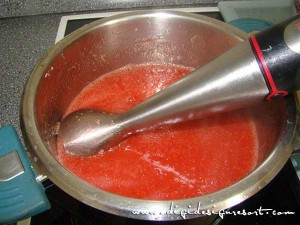 To make the strawberry jam really special, decorate the glass. We have created some labels for you which will help you to decorate your strawberry jam glass. Here is how we did it: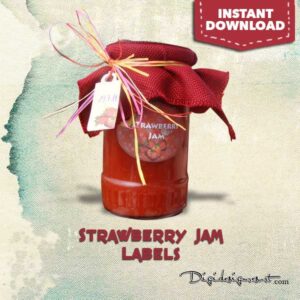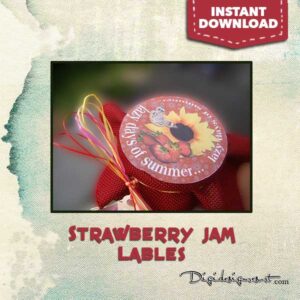 You can get the Strawberry Jam Labels here
You can print these labels as often as you wish.