A wrap-around label is a great way of expressing your thank-yous for someone who made you happy in some way. To make one, here are some basic steps using GIMP.
Wrap-Around Label
Open a standard 8.5 x 11 inch image in landscape position.
You can increase each image by clicking on it so you can easily see all settings used.
Go to View > Show Grid, and then go to Image > Configure Image. Set the grid spacing to 2 x 2 inches.
Use the text tool to write your message. Here, I typed a bold, all-caps "thank you" in a gray color.
I want to fill the text with a rainbow color. To do this, right-click on the text layer, click Alpha to Selection.
Click on the Blending Tool, and choose the Full Saturation Spectrum gradient in Linear Shape mode. Click and drag from one end to the other on the image and let go. This will automatically apply the colors.
I added a heart element from the Child's Play kit I got the from the Digidesignresort shop.
Add more words as you desire. Copy and paste this layer to the other empty space down below. Here, 4 labels in one page is ideal.
Click on View and remove the check mark beside Show Grid.  This is now ready to go to the printer.
Once printed, fold the paper into four to make it easier to cut.
Fold the label into three. Paste the tips from edge t0 edge.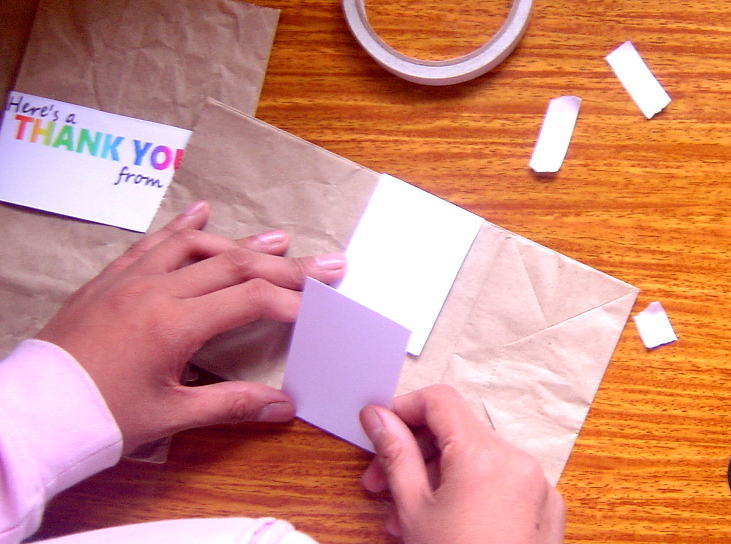 I used recycled brown paper bags for my thank you's. Here are some that are so hip and touching.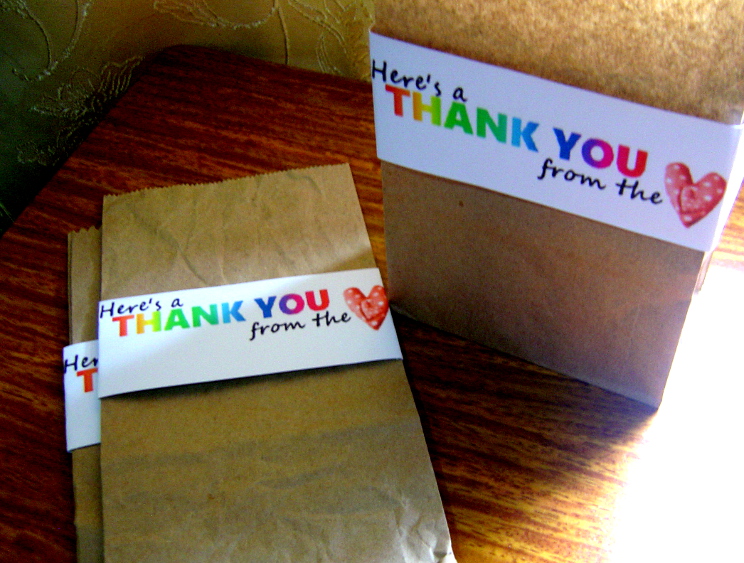 As you can see – you can do amazing things with just a few pieces of paper and some graphics from Digidesignresort! There are so many digital scrapbooking kits you can use, those which fit to your project!