Whether it is a gift or simply to make your drinks easy to identify, using summer drink labels are hip and cool. These are easy to make using GIMP 2 and some creative items from Digidesignresort's shop.
Summer Drink Labels
Here is the digital paper I chose for this project. It is from the Summer at the Beach scrapbooking Kit. Scale image to a lower size to make it appropriate for the label size you are working on.
You can increase each image by clicking on it so you can easily see all settings used.
I created circles and filled them with a sunny yellow. This will now be the shape for my label.
Right-click on the circle layer, then go to Select > Grow. Change the value to 70.
With the blue paper layer chosen, go to Select > Invert and press the Delete key on your keyboard.
Then, I embellished it with digital elements from the same kit and then added some text to complete it.
Copy it several times and prepare them for printing.
After printing, cut your labels out.
There are two options to use these. You can make it hang around your jar using a ribbon or you could paste it on top of your jar.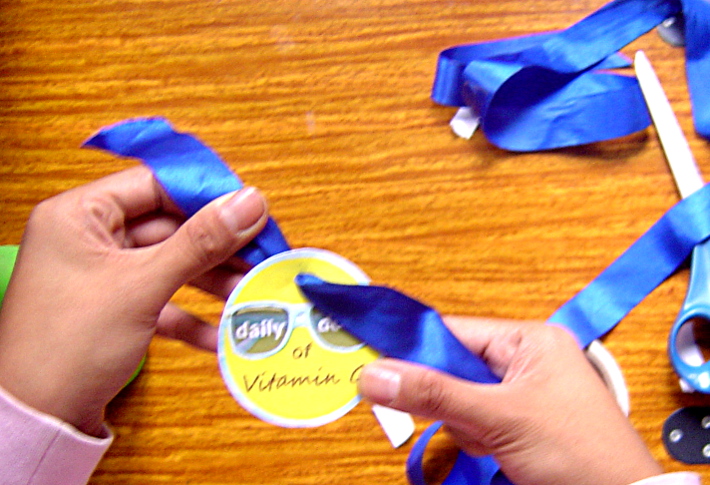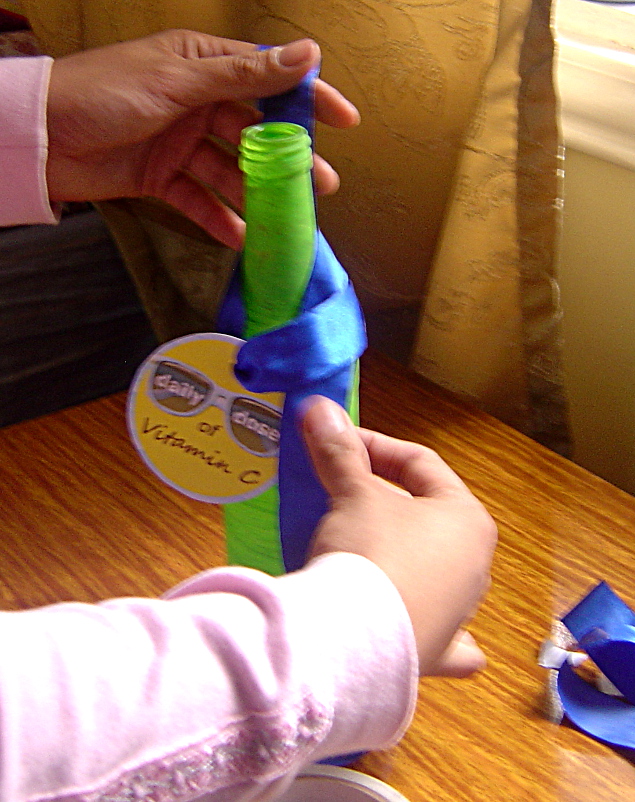 Now that my homemade lemonade is labeled correctly, it would be easier for me to find it and to know what it contains.
It also serves as a great reminder of the vitamins I need to have everyday. =)