Here's a digital scrapbooking tutorial for creating a layout item using our  wish upon a star kit.
I believe you have already downloaded, installed and launched your GIMP software. You will usually have three windows open; the toolbox to your left, the main window in the middle and the options window to your right. For now, we will concentrate mainly on the middle window, as it has everything you need. Let's get started.
Download the zipped kit from the shop, extract the files in a location in your computer that you will remember, like your desktop. You will pick your background and embellishments from this file. Launch the GIMP software. Open the menu item 'file' and select 'open as layers' from that menu as shown below.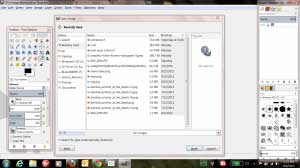 A window will pop up, prompting you to select a file. Remember that 'wish upon a star' file I had asked you to extract and save somewhere like your desktop? Go to that file, and select a background image that pleases you, like I have done below.
Next, we will select one of the images that we want to use in this project. We do so by adding another layer, just like we did with the background.
The photo appears at the center of your selected canvas; move it  a little to the side or to a position that works best for you. You get to select the move tool by selecting the 'tools' menu, then 'transform tools' then 'move' as illustrated below. Once selected, click on your image and then drag and drop it onto your desired position for it.
You can choose to crop the photo to a little smaller size. If this is what you want to do, use the crop tool; you will get it in the 'tools' menu, then 'transform tools' and then select 'crop'. Hold down the cursor at the corner of the area you want to crop, and drag until the whole area is selected. Press 'enter' to finish cropping.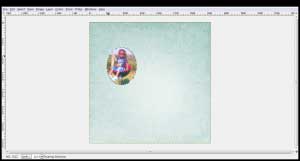 Next, we select the embellishment that we want to use as our photo frames. You guessed it! We add the embellishment as another layer. See how easy this is?
Go through the file you had extracted, and select the frame you want to use. I chose this round vintage looking frame.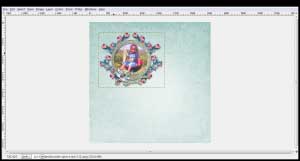 Move the embellishment around using the 'move' tool to a position relevant to your photo.
You are almost done! Add some more photos just like we did previously, as layers. Add some more embellishments, as layers. Move them around, use the transform tools to create the exact look that you want.I added one more photo and a few more embellishments.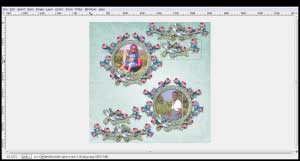 Don't forget to save your work. Happy digital scrapbooking!
You can find the PDF Document here. Just click on the link and download the Printable to your Computer.